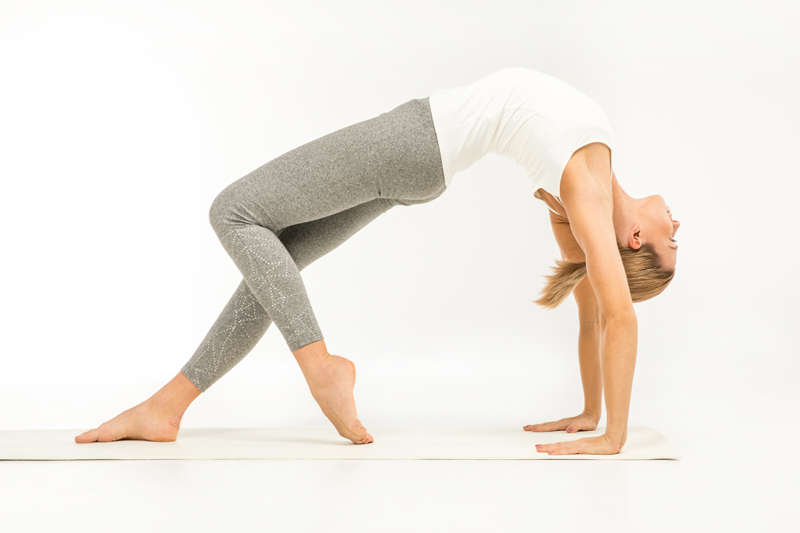 Yoga makes us healthier and calmer, but it can also stress us out if we're worried about the cost of classes. These days, the average studio class cost is around sixteen dollars, making a weekly series over fifty dollars a month. Many of us feel that this amortizes well given what it does for our lives, and some on restricted incomes are willing to give up a week's worth of lattes in order to pay for these classes. However, not everyone is lucky enough to be able to make that choice, and some people's budgets simply don't allow for specialized classes. If you fall into this category, don't despair – get creative.

Yoga becomes free if done alone, so one way to bring low-cost yoga into your life is to develop enough expertise that you can practice by yourself. You-Tube videos can help somewhat with this. A search for "Sun Salutations," for example, returned a seemingly endless number of tutorials, some specifically for beginners. Get your doctor's approval before beginning any kind of exercise program, and learn this basic warm-up which works almost every muscle in the human body. If you do nothing more than a Sun Salutation three times a week followed by Savasana, you are still practicing yoga!

There's a great deal of free content on the Internet. Yoga International offers a two-week free exploration of their video classes and articles, and although you will then need to join the site, you will spend fifteen dollars a month – that's less than the average studio class. The Gaiam website also offers a multitude of classes, and a two-week free trial; the cost after that is eighteen dollars per month. Yoga Journal offers free information, although the videos are shorter and assume some basic knowledge. Sites like these can help you to build your own personal practice, and offer the convenience of being able to set your own yoga hours.

Books and videos may seem to be passé, but there's a lot of knowledge out there, and a library card is completely free in many areas. You might start by searching for works by yogi/nis that you've heard of and respect; Rodney Yee, Patricia Walden, and Shiva Rea all offer great videos, and books by people like Sage Rountree are filled with great information. The beauty of working with a book is that you can use your own soundtrack, or even practice in the quiet, rather than adapting to someone else's taste in music.

You might consider combining some of these free and low-cost resources with some studio time. It's always good to get the advice of a teacher, but if you truly can't afford one class a week, perhaps one class a month followed by a home practice may be the way to go. Or find a newly trained yoga teacher who can give you pointers that you can then follow on your own. Know that there are some parts of yoga that you should learn from a trained practitioner, and remember that sometimes it's worth saving nickels and dimes to get some in-person attention. You might get lucky and find a yoga class that's small enough to qualify as semi-private training!

Any way you go about it, know that the effort you put into developing a personal practice will be richly rewarded. If you want to make yoga part of your life, do so – there are enough resources out there that money should not be an issue. If you seek them out, you'll be able to use them.

You Should Also Read:
Lifelong Yoga Review
Low Cost Yoga
Yoga Journal and Yoga International


Related Articles
Editor's Picks Articles
Top Ten Articles
Previous Features
Site Map





Content copyright © 2022 by Korie Beth Brown. All rights reserved.
This content was written by Korie Beth Brown. If you wish to use this content in any manner, you need written permission. Contact Korie Beth Brown for details.