Research on Yoga and Lower Back Pain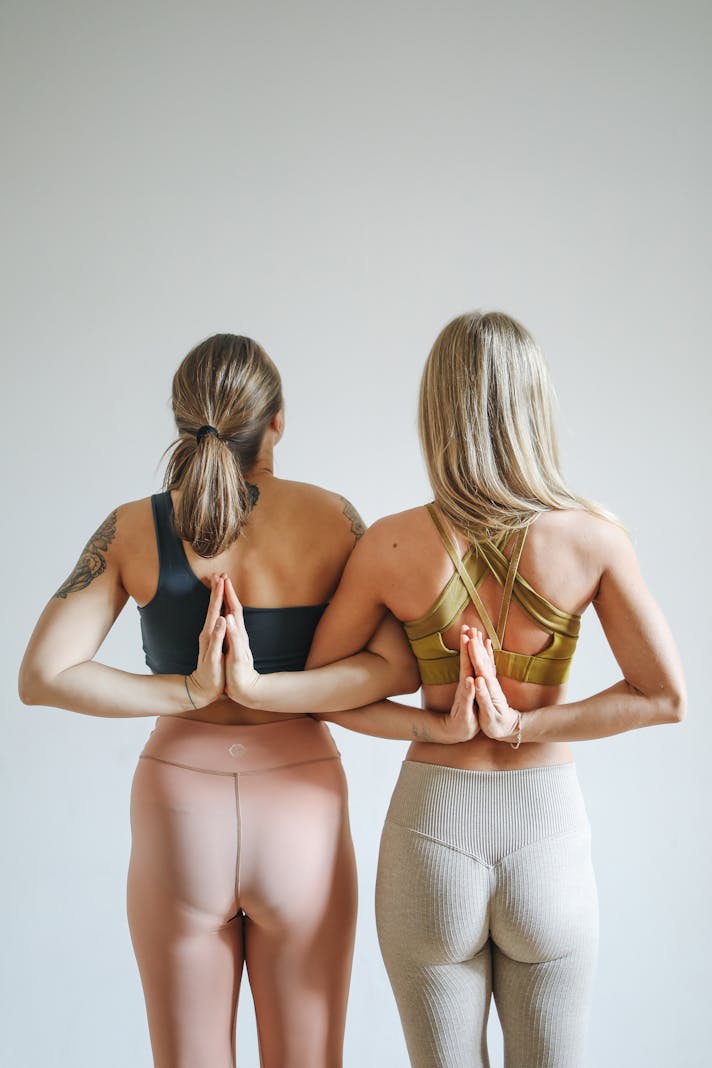 Not only is low back pain a problem in the United States, it's an economic concern: the American College of Physicians notes that this ailment causes over one hundred billion dollars of damage yearly. Who hasn't had an episode of pain in this sensitive area? What should be done to treat the symptoms? What should be done to prevent re-occurrences?

In an article published in the Annals of Internal Medicine in 2017, several physicians gathered together a set of best practices. Their contention was that general low back pain could best be combated by first looking to non-surgical methods, a relief for those of us who prefer to avoid the associated risks and rehabilitation.

These scientists were not themselves engaged in research; rather, they conducted what is known as a "review of the literature." In other words, they combed through many different research studies done on individual treatment options, including pharmacological therapy, massage, and what they term "movement modalities", a blanket term for such practices as asana and Tai Chi. From these experiments, the group was able to compile a list of what worked well and what didn't.

It's important to note here the difference between scientific studies and personal needs. Science attempts to measure and quantify results so that they can be used on an epidemiological level; in layman's terms, the studies try to determine what helps the most people in the least harmful ways. Each of the individual studies compared a particular form of treatment with no treatment or with a placebo, in essence something that has no medical effect but that works because we think it does. You and I aren't as concerned with the difference between these; we're looking for something that will make us feel better. Scientists, on the other hand, take a longer view, balancing the negative and positive results of treatment across a large swatch of society.

The research studies showed something surprising: many cases of back pain get better on their own with time and rest. Medication unfortunately did not show much usefulness in treating lower back pain. Acetaminophen, also known as paracetamol, had no effect; NSAIDs (a group of drugs that includes aspirin and ibuprofen) rated only slightly better. Similarly, cortisone shots and other kinds of steroid treatment created only a small improvement. Opioids also gave a small amount of relief, but the side effects, including the potential for addiction, proved to be a bigger concern. So far, there haven't been enough studies to determine if anti-depressants or other medication of this sort is useful in treating the lower back.

Certain forms of movement therapy showed much more promise. While spinal manipulation and Pilates were unsuccessful at treating lower back pain, other exercise programs seemed to provide relief. In particular, the study cited both Tai Chi and Iyengar yoga as delivering results. Massage and heat therapy were also shown to help.

What's the takeaway from this study? Rest! Trust your body to heal itself. Perhaps use a heating pad or get a gentle massage. When you are able to, start or continue moving the body. In particular, yoga and Tai Chi show promise for relief – another reason to begin or persist with regular asana practice if you are interested in yoga.

Disclaimer: I am not affiliated with these scientists or journal. I found this article on the Internet.

For further reading:

Amir Qaseem, MD, PhD, MHA; Timothy J. Wilt, MD, MPH; Robert M. McLean, MD; Mary Ann Forciea, MD; for the Clinical Guidelines Committee of the American College of Physicians. "Noninvasive Treatments for Acute, Subacute, and Chronic Low Back Pain: A Clinical Practice Guideline From the American College of Physicians." Annals of Internal Medicine, 4 April 2017. Accessed on 2 March, 2020. https://annals.org/aim/fullarticle/2603228/noninvasive-treatments-acute-subacute-chronic-low-back-pain-clinical-practice


You Should Also Read:
Monkeys, Crows, and the Maharishi
Starting a Home Practice
Yoga and Arthritis


Related Articles
Editor's Picks Articles
Top Ten Articles
Previous Features
Site Map





Content copyright © 2022 by Korie Beth Brown. All rights reserved.
This content was written by Korie Beth Brown. If you wish to use this content in any manner, you need written permission. Contact Korie Beth Brown for details.