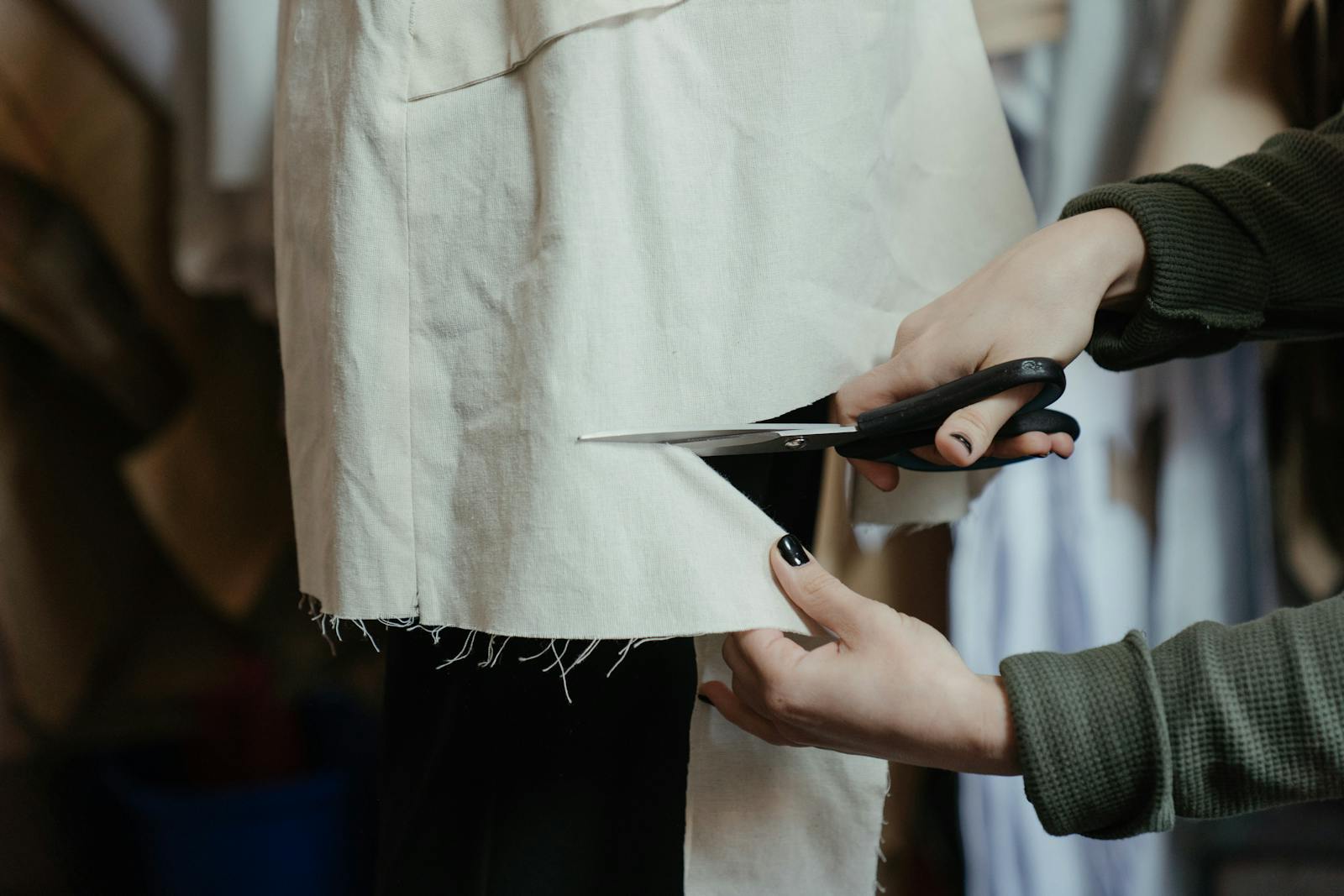 The market for yoga wear has become big business, with new lines emerging seemingly on a monthly or even weekly basis. We want to look good during asana, and we want to show our respect for the activity through our clothing. At the same time, we must recognize that our shopping decisions demonstrate our values. As yogi/nis, we need to at least consider using our purchasing power to move the world forward favorably.

Ahimsa is the first of the yamas, and it focuses on non-harming. Fast fashion is in many ways the antithesis of ahimsa, as it negatively impacts the environment and the lives of workers across the world. Similarly, aparigraha, or non-coveting, flies in the face of the clothing industry and consumerism in general. This is underscored by the niyama of santosha, or contentment, which asks us to want what we have rather than getting what we want. All three of these concepts thus put yogi/nis at odds with society's dictate that we "keep up with the Joneses" and "sport the new look" every few weeks.

Certainly, all of us need to look at the fabrics and companies that create yoga clothing before we hand over our credit cards. Are recycled fibers used? Does the corporation work to take care of its employees both in terms of working conditions and fair pay? What do we know about the business ethics and ecological choices made by the people we purchase from? Do we make it our business to learn, however, ugly we find the facts?

Yoga's popularity in the developed world today means that all of us need to consider the abhorrent ramifications of colonialism and racism. If those yoga pants are made in India or Bangladesh, I want them to come from factories with airflow, bathroom breaks, and reasonable pay. I want the fibers to help rather than harm the physical places where the products are produced. I don't want my interest in yoga to harm the places where it originated.

I also want to consider my wardrobe in terms of asteya, or non-stealing; is my consumption infringing on the needs of others? Are the clothes I throw away ending up in landfills in developing countries? Are the dyes used polluting rivers? Am I building my yoga practice by harming or by supporting those on the supply chain?

Buying used is one way to avoid an overly large consumer impact. So is buying less. WhileI can try to sell or donate our castoffs, the truth is that much of what I give away is eventually discarded. Only by wearing items out can I keep them out of landfills. Am I willing to wear faded colors and the same outfit multiple times in an effort to better the earth?

Committing to a yogic lifestyle puts us at odds with society in many ways, and a rejection of fast fashion is certainly one example. Let's educate ourselves on the subject, research companies before consciously deciding to support them with our hard-earned cash, and strive to make do with less. Like any other addiction, we may choose to quit cold turkey, or we might strive to make small changes, one day at a time, until our purchases completely align with our values. In either case, our choices demonstrate that we are doing what we can to bring our yoga off the mat and into our daily lives.

You Should Also Read:
Ahimsa, or Nonviolence
Fashion, Ahimsa, and the Environment


Related Articles
Editor's Picks Articles
Top Ten Articles
Previous Features
Site Map





Content copyright © 2022 by Korie Beth Brown. All rights reserved.
This content was written by Korie Beth Brown. If you wish to use this content in any manner, you need written permission. Contact Korie Beth Brown for details.