Inflexibility, Accessibility, and Yoga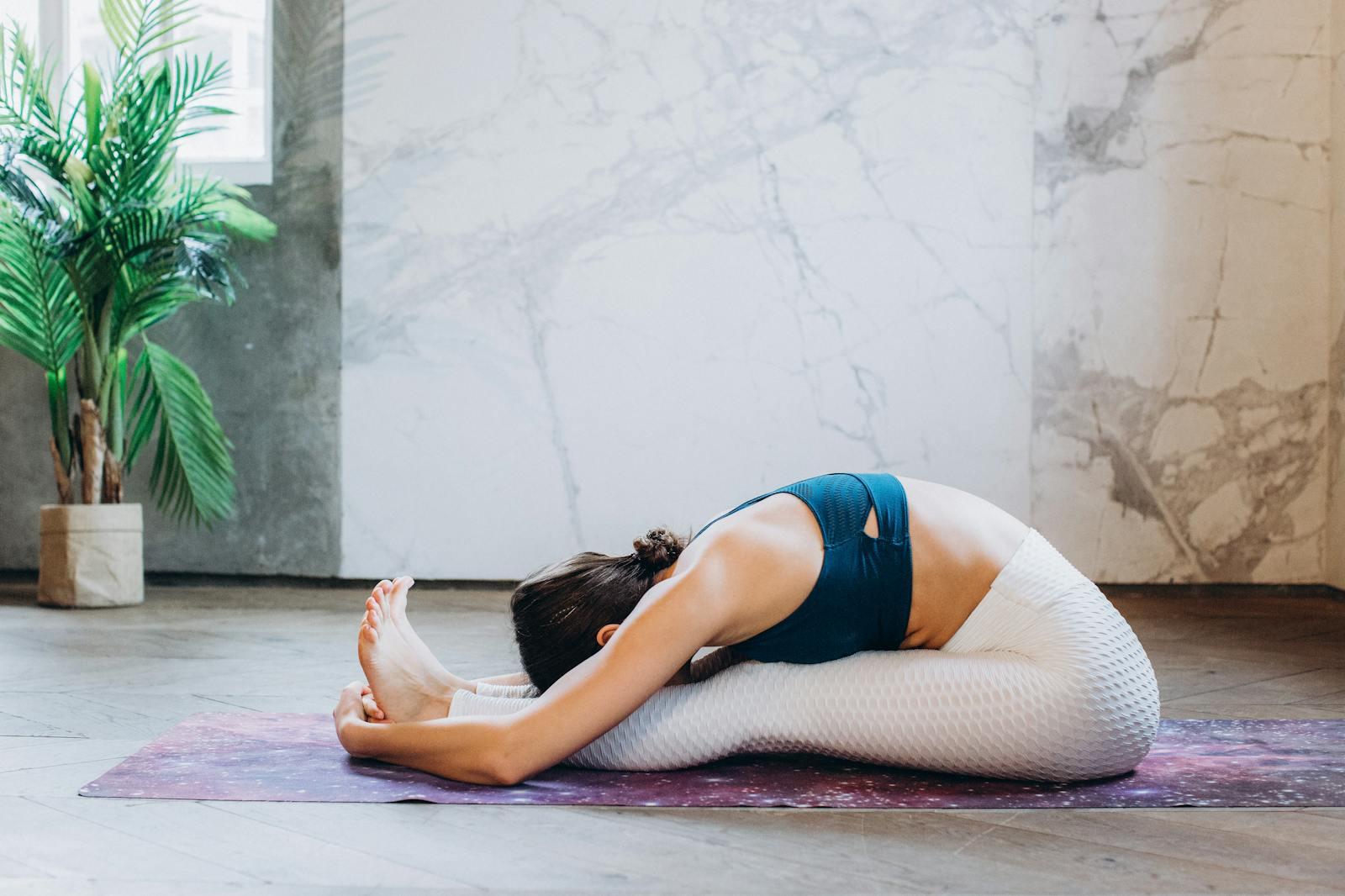 How many times have you heard someone make the following comment: "I can't do yoga – I'm not flexible enough?"

While increasing flexibility is of course one reason to practice yoga, it's important to recognize that the speaker does have a point: at the present time, many yoga poses are indeed difficult or impossible. Sure, joining a running club would help me run better – but right now, with my asthma, I can't run at the same pace as other people. If I'm going to become a better runner, I need to ease into it and work my way up. Yoga requires the same principle, but because many yoga classes are 'mixed levels,' it's important for the would-be yogi/ni to keep a few pointers in mind when practicing. These can make the difference between enjoying the experience and becoming so sore that you never want to do this again!

Most and importantly and beyond everything else: Yoga is not a contest. Again, for the people in the back: Yoga is not a contest. In other words, you do NOT have to do every asana with the rest of the class. It should always be absolutely fine for you to drop into Balasana, or Child's Pose, if you need a break; the teacher should always be willing to offer an intermediary or alternative position. If either of these are untrue, then re-evaluate why you are attending that particular class. All good teachers realize that we teach people rather than poses, and should be able to do exactly this when the need arises.

Another important reminder: don't push your body before it's ready. Many athletes are used to taking a very aggressive path to fitness, but yoga doesn't work this way. Don't compromise your form in order to 'achieve' a particular look, as this can result in injury. Remember that some bodies progress more slowly than others – it took me two years to be able to touch my feet in Paschimotanasana, or Seated Forward Bend, and there are some days when I wake up with very stiff legs and can't reach that far.

Make your peace with the use of props – and make friends with them. After having practiced for many years, I've come to the realization that I don't need to prove my yoga worth to anyone, including myself – being able to 'show the world' that I can do a pose without a prop is an example of my ego rather than my beginner's mind, and I know which one helps me more. I've found that starting off a pose by using a prop, combined with yogic breath, helps me to relax; this then means that I can sometimes – but not always – remove the prop after a moment or two. Don't be afraid to take advantage of the aid that a block or bolster can provide.

When you're in a class with more advanced yogi/nis, it's important to realize what you are thinking and then re-frame it. Remember the adage 'compare and despair.' Yoga isn't a zero-sum game, and other people's bodies may or may not be good standards for yours. Try to feel inspired rather than ashamed when the person next to you drops into a perfect Boat Pose and holds it. If you want what that person has, why not ask after class how that person practices the pose? In many cases, it comes down to how an asana is broken down or approached. In other cases, it's because of body composition, and knowing that invites acceptance of where you are right now, in this present space and time.

Finally, please don't - DON'T - let your lack of flexibility keep you from experiencing the benefits of yoga, which is so much more than a series of pretty poses. Focus on what you're getting – relaxation, relief from anxiety, knowledge of how to use the breath in daily life – rather than what you can't do. Yoga has something for everyone; don't let envy and fear keep you from experiencing what you can!

You Should Also Read:
Iterations and Variations of Surya Namaskar
Creative Props for Home Practice
Three Shoulder Openers Using a Strap


Related Articles
Editor's Picks Articles
Top Ten Articles
Previous Features
Site Map





Content copyright © 2022 by Korie Beth Brown. All rights reserved.
This content was written by Korie Beth Brown. If you wish to use this content in any manner, you need written permission. Contact Korie Beth Brown for details.