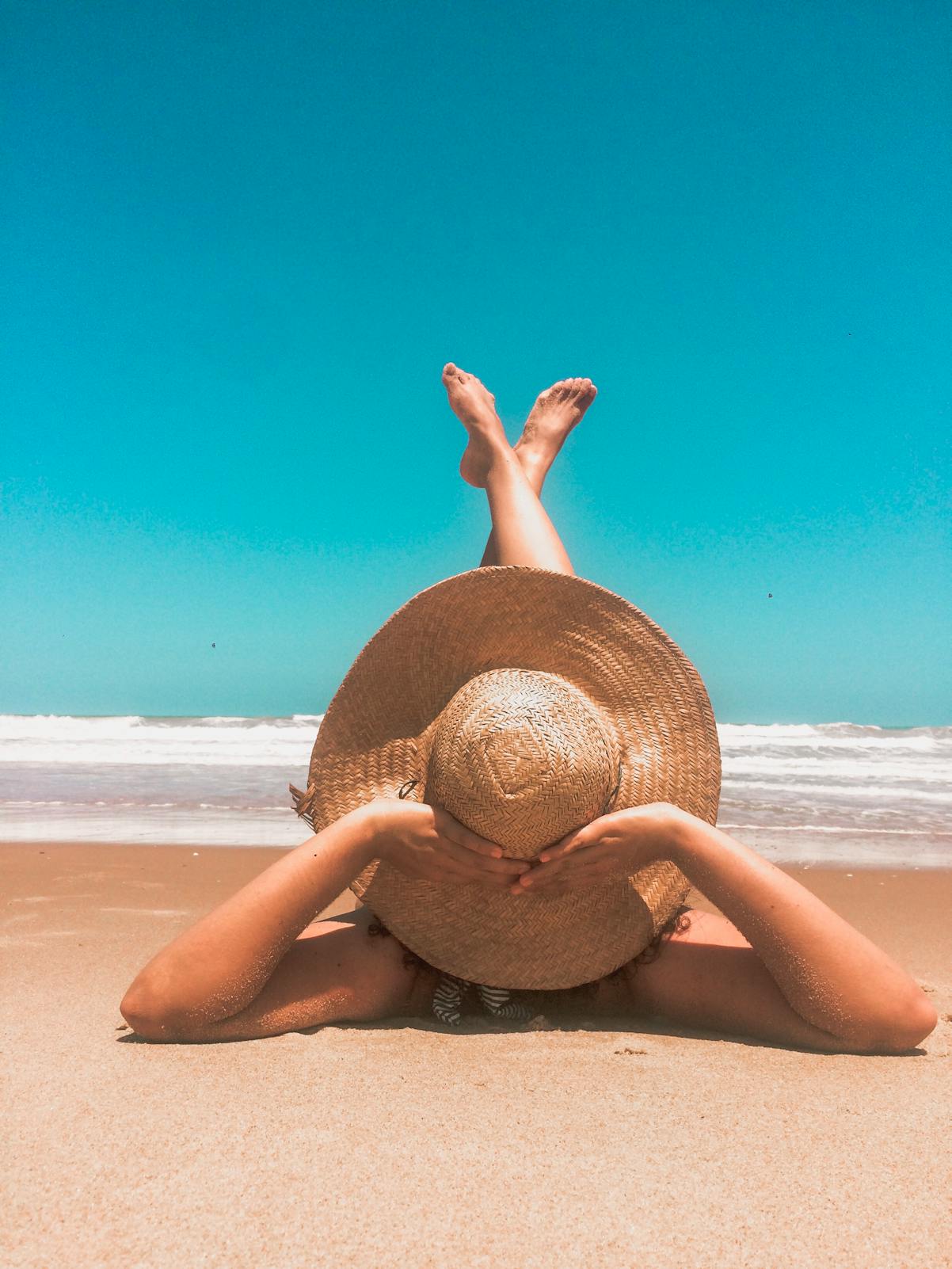 We generally see the world from one viewpoint. At its heart, yoga provides us with an opportunity to expand that perspective when it asks us to bend forwards, backwards, and sideways. In addition, the group of poses collectively known as inversions allow us to contemplate the world almost in reverse; when we practice one of these poses, we generally find ourselves doing the exact opposite of our normal daily actions.

No position teaches this principle better than Viparita Karani, or "Legs Up the Wall." In addition to being an inversion, Viparaita Karani is at once both a restorative pose and a contemplative one. It can be practiced in many ways, is suitable for all levels of practice, and gives us a baseline for how to rest within a pose. The only downside of this posture is the disconnect between the static position and an overactive mind – easy to move in and out of, Viparaita Karani can be hard to hold.

Getting into this posture is simple. Find a spot on the floor that allows you to lie down with your legs propped up against a wall. Sit next to the wall, swing your legs up, and roll your body out onto the floor. Ideally, your rear end will be in contact with the wall, and your torso will be somewhat propped up on your shoulder blades. Your arms should rotate externally, with the palms open to the sky. Once you are in the pose, take a deep breath and release it. Your job, should you choose to take it, is simple but not easy: relax your body into the position and stay present with the sensations you experience.

It's also possible to take this pose in the middle of the room, or anywhere at all. Grab a block (or something to lift your torso), drape your rear over it, and lift your legs to the sky.

Variations on Viparita Karani generally focus on changing the configuration of your legs. Instead of pointing your feet to the sky, you might angle your legs so that they form a "V" shape. Alternatively, you can bring your feet together, creating a diamond shape or triangle pressing into the wall. If you stay in the pose for an extended period of time, your teacher may cue you to move from one to another, finally bringing you back to a straight-legged position. If you're practicing on your own, you might see what happens if you resist the urge to move between these configurations, instead choosing one and settling into it.

Because your torso is flat, this posture is one of the few appropriate for a woman amidst her menstrual cycle. It's also one of the least taxing insofar as muscular strength is concerned; Sirsasana, or Headstand, and Salamba Sarvangasana, or Supported Shoulderstand both require specific alignment and can lead to serious injury if not practiced properly. For this reason, Viparita Karani is a safer choice when practicing on one's own.

The benefits of this pose are myriad. Because your legs are above your torso, you're reversing the blood flow, which can help with swollen ankles and calves. As a restorative pose, it somehow manages to feel both re-invigorating and relaxing at the same time. As is true with any pose, working to achieve stillness and focus allows for a meditative state; for some of us, restorative poses are the first place where it's possible to meditate at all.

Viparita Karani is easy to modify. Can't get up and down from the floor? Sit in a chair and lift your legs up onto a desk that's higher, or rest your feet on a wall so that your torso is lower (be careful not to push yourself backwards and into a fall!) Don't have an open wall? Try "Legs Up the Couch" or "Legs Up a Chair," where you lie on the floor, with your thighs inverted and your calves resting on a chair or couch seat. Maybe practice Legs Raised on the Beach? However you practice it, include this pose any way you can, when you can – it may seem simple, but it's a valuable part of one's yoga repertoire.

You Should Also Read:
The Wall as a Prop
A Body Image Meditation
Yoga and Cancer


Related Articles
Editor's Picks Articles
Top Ten Articles
Previous Features
Site Map





Content copyright © 2022 by Korie Beth Brown. All rights reserved.
This content was written by Korie Beth Brown. If you wish to use this content in any manner, you need written permission. Contact Korie Beth Brown for details.