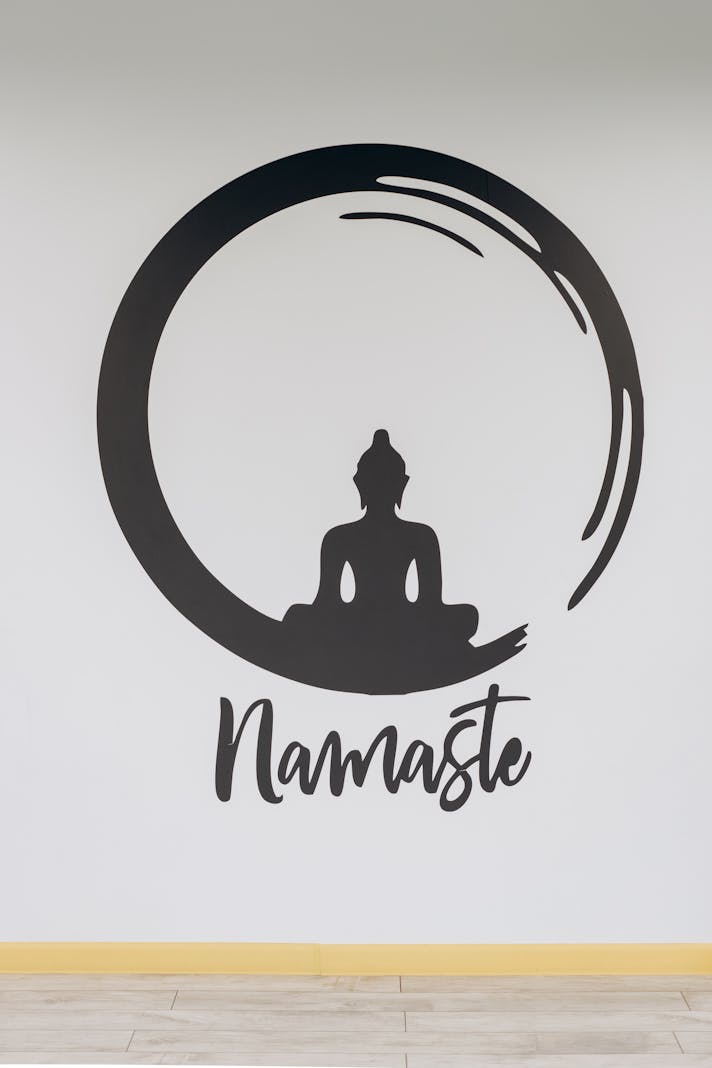 I spoke with Laurel, a community college math instructor in Honolulu, about coming to yoga later in life. In honor of her sixtieth birthday, she's committing to increase her flexibility and create a sense of peace and calm. Laurel has some athletic experience in the figure skating world, and is a lifelong walker, but otherwise is new to studio classes. Here are some of the questions she has about beginning a yoga program.

Q: Do you have to be a certain size to practice yoga?

A: Abso-freaking-lutely not. In the Western world, the myth of the 'perfect yoga body' has had a pernicious effect on both practice and would-be yogi/nis, as people feel the pressure to conform to a highly selective and unrealistic standard of beauty and health. Yoga is for everyone. Every tradition I've studied insists that we 'teach people, not poses."

Q: I've had a negative experience in the past, when I was suffering from an eating disorder. I asked a yoga teacher about joining his class. He told me I wasn't thin enough. (At the time, I wore a size four jeans at five feet eight inches.) This fueled my eating disorder further.

A: Yoga is for everyone. Many larger-bodied yogi/nis, such as Amber Karnes and Jessamyn Stanley, are challenging the outdated belief that yoga is for "skinny white women." We need to remember that yoga was created for reasons other than achieving "physical perfection" for only a select few. Peace of mind and integration of the physical, emotional, and spiritual bodies are far more important than looking good.

Q: I'm concerned about my arthritic knees. Will I be able to practice? How does age play a factor?

A: As we age, we become stiffer and face greater medical challenges. One benefit of yoga is that one starts where one is. In fact, respecting one's boundaries and working gently is the key to progression. It took me two years to be able to touch my toes with straight legs, and to this day I have to work in steps – there will never be a "jump in and amaze people right away" stage for me, because my body needs to warm up before it moves. I think this is probably true for everyone.

Q: What do you think about props?

A: Props are important. They protect your body, and they teach your muscles how to safely enter in and out of poses. Asana is more complex than we give it credit for, and it helps to strengthen one muscle group at a time rather than try to take on an entire posture at once. When you're learning to squat, for example, keeping your spine placed against a wall will help you to safely strengthen the upper legs without potentially hurting your lower back. This is also better for your knees.

Q: How often should a beginner do yoga, and for how long?

A: More often for shorter periods is better for your body than one massive session a week. Take a few poses and work on them. Play with them. Allow your body to move at its own pace. Consistency will move your body forward.

Q: I'm getting the idea that yoga isn't a competition. In certain studios, I've felt otherwise.

A: You are right! Yoga should not be competitive. I try to avoid vying the person next to me, but also with myself or my younger self. Yoga philosophy tells me to avoid harm to all, including my body and mind.

You Should Also Read:
Livestream Classes for Beginners
Yoga Is Not Competitive
Inflexibility, Accessibility, and Yoga


Related Articles
Editor's Picks Articles
Top Ten Articles
Previous Features
Site Map





Content copyright © 2022 by Korie Beth Brown. All rights reserved.
This content was written by Korie Beth Brown. If you wish to use this content in any manner, you need written permission. Contact Korie Beth Brown for details.