Symptoms of Childhood Onset Diabetes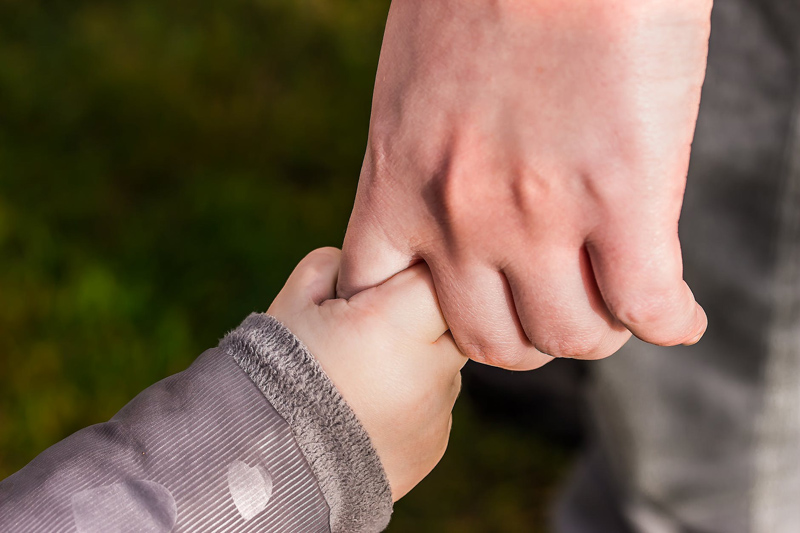 My son was diagnosed with type one (childhood onset, insulin dependent) diabetes much earlier than most children because I had read several magazine articles on diabetes when his sister started second grade.
I was room mother that year and one of my daughter's classmates was a strong, rambunctious boy with juvenile diabetes. I remember complaining that every article listed the symptoms of juvenile diabetes, but not one had the information I was seeking. I wanted to know what kind of snack would be appropriate for my daughter's classmate on 'cupcake day.'
The first symptoms my son showed the summer before he started second grade were fatigue, crankiness, and uncharacteristic lack of interest in fun activities. He started to lose weight and seemed pale.
One night he woke up every hour and used the bathroom, drinking a big glass of water before returning to bed. I did not notice any odd smell to his breath that was fruity or like acetone, he did not have the symptoms of a yeast infection, upset stomach or flu symptoms, but the excessive thirst and frequent urination sent a red flag up.
I was fortunate that our family doctor chose to quiet my fear by scheduling my son first thing in the morning for a quick check. Although my son seemed fine when I brought him in, both office tests confirmed that his blood sugar was very high. We took him immediately to a pediatric endocrinologist that our family doctor had met just weeks earlier at a medical conference.
Because my son was diagnosed so early, I learned to give him blood tests and insulin injections at the endocrinologist's office and he did not need to be hospitalized. This is very rare, and most children are hospitalized with DKA, diabetic ketoacidosis.
It has not been uncommon for children to be hospitalized for a week or more. Parents can be trained in that time on diabetic care, meet with diabetes educators and scheduled for follow-up appointments with a pediatric endocrinologist, and also meet veteran parents who they can connect with for support, information and questions that may go beyond the experience of some medical professionals.
When babies develop juvenile diabetes, they can soak their diapers and bed clothes in less than half an hour, lose weight, develop flu-like symptoms, have yeast infections, and the odd smell to their breath that develops in later stages of untreated high blood sugar, but may still not be checked for diabetes with a simple blood or urine test.
Teenagers can have symptoms for weeks or months when they are developing diabetes but be too embarrassed to talk about it, even to their parents. Some children are diagnosed too late in emergency rooms and, especially if cerebral edema develops, they die. These tragedies take a great toll on families and communities.
Although there is no cure for diabetes at this time, great progress has been made in treatment, including innovative insulins, blood test meters, small disposable syringes, a variety of pumps and other equipment. National organizations have conferences and conventions, local or regional support groups, and dedicated parents who work to raise funds to find a cure.
With good control of blood sugar, many of the problems diabetes causes can be delayed or avoided. Children and teens with diabetes excel in sports and participate in extracurricular activities, do well in school, and accomplish goals that we don't dream of when we first hear the diagnosis.
Knowing the symptoms of diabetes, and being aware of the symptoms of unexpected low or high blood sugar in children who have diabetes, can save the life of that child. Respecting the needs of children who have diabetes is important for each child's quality of life and richness of experience.
Reaching out for support and information is as important a year after your child is diagnosed as it is in the weeks following the diagnosis. Experienced parents and health care providers can suggest questions for your child's pediatric endocrinologist and share information they have learned from the latest research. Families also share remedies for stress, and support in dealing with education and classroom issues.
Families thrive and most children with diabetes live active, healthy lives because of the advances in medicine and technology as well as community support that we enjoy today. Eventually, research will develop a cure for type one diabetes. We hope that day comes soon.
Browse at your local library, neighborhood bookstore, or online retailer for
books on raising children with diabetes
.
18 minute short film: DxONE Type One Diabetes
Living with type 1 diabetes, as seen through the eyes of a father with a child with diabetes, and his son.
https://vimeo.com/82085032
Please, please, please watch this video about the symptoms of Type One Diabetes
Type 1 Diabetes Aware -- Diabetes UK and JDRF UK
https://www.youtube.com/watch?v=tYlQTylh_0M&feature=youtu.be
Parents (and health professionals) overlook diabetes signs:
tiredness, needing the toilet more, excessive thirst and weight loss
https://www.bbc.co.uk/news/health-20313267
CWD - Children with Diabetes Information and Support
Children with Diabetes
at www.childrenwithdiabetes.com
For moms of a newly diagnosed baby -
It Gets Better
https://www.deathofapancreas.com/2013/04/it-gets-better.html
My Glucagon Security Blanket
https://www.diabeteshealth.com/read/2012/10/28/7691/my-glucagon-security-blanket/
Diabetes Warning Signs
from Children with Diabetes Website
https://www.childrenwithdiabetes.com/clinic/signs.htm
Diabetes Health School 504 Plans
, elementary school through college, and 504 work issues for individuals with insulin dependent diabetes
Helping the Student with Diabetes Succeed for School Personnel
https://www.ndep.nih.gov/resources/school.htm
California School Nurses Limit Diabetes Care
https://www.bellaonline.com/articles/art59499.asp
Nurses' argument on insulin is balderdash
https://www.insidebayarea.com/opinion/ci_11273069
Items to consider for a Diabetes Emergency Kit
https://www.childrenwithdiabetes.com/d_0n_910.htm
Diabetes Kit Tips for Newly Diagnosed Children
https://forums.childrenwithdiabetes.com/showthread.php?t=30472
Emergency Preparedness for Families of Children with Special Needs in Washington State
~ an excellent resource nationwide
https://www.cshcn.org/resources/EmergencyPreparedness.cfm
Sample 504 Plans for Students with Diabetes
https://www.childrenwithdiabetes.com/504/
American Diabetes Association Spanish Language Webpage
La Diabetes y Los Latinos
https://www.diabetes.org/enespanol/spanish.jsp
NIH National Diabetes Information Clearinghouse
NDIC Spanish Language Index
https://diabetes.niddk.nih.gov/index_sp.htm
Tengo Diabetes: ¿Cuánto, Cuándo, Qué Debo Comer?
https://health.nih.gov/result.asp/379
Important Things to Know About Diabetes in the Developing World
https://www.diabetesmine.com/2012/01/important-things-to-know-about-diabetes-in-the-developing-world.html
What To Do When You Give the
Wrong Insulin Dose
https://www.childrenwithdiabetes.com/d_0n_116.htm
and
Other Diabetes Related Topics Related to Emergency Treatment or Prevention
https://www.childrenwithdiabetes.com/d_01_006.htm
Families' Lived Experiences One Year After Diagnosis - diabetes
https://url.childrenwithdiabetes.com/?u=8920
Diabetes related events in your community
- Preschool
https://www.childrenwithdiabetes.com/d_09_300.htm
Childrens Corner at Children with Diabetes
https://www.childrenwithdiabetes.com/kids
Parent Support and Information Exchange
Parents Place at Children with Diabetes
https://www.childrenwithdiabetes.com/parents/
Childhood Disability and Supporting Other Mothers
https://www.bellaonline.com/articles/art59660.asp
What they didn't teach you at the hospital at diagnosis
https://forums.childrenwithdiabetes.com/showthread.php?t=12953
Your Child was Just Diagnosed with Diabetes…Now What?
https://www.diabetesresearch.org/Newsroom/NewsReleases/DRIFoundation/pepsquad.htm
Jonas Brothers Update
- Diabetes Has Not Slowed Down 15-Year-Old Nick Jonas
https://www.diabeteshealth.com/read/2008/04/02/5707.html
Type 1 Pop Star,
Nick Jonas Tells His Story
...In November 2005, Nick Jonas found out that he had type 1 diabetes.
https://www.diabeteshealth.com/read/2007/04/26/5150.html
You Should Also Read:
Diabetes Information for Classmates
Back to School with Diabetes
Parenting Children With Health Issues


Related Articles
Editor's Picks Articles
Top Ten Articles
Previous Features
Site Map



Follow @DownSynAdvocacy
Tweet





Content copyright © 2022 by Pamela Wilson. All rights reserved.
This content was written by Pamela Wilson. If you wish to use this content in any manner, you need written permission. Contact Pamela Wilson for details.