Perceptions of New Mothers, Newly Diagnosed Babies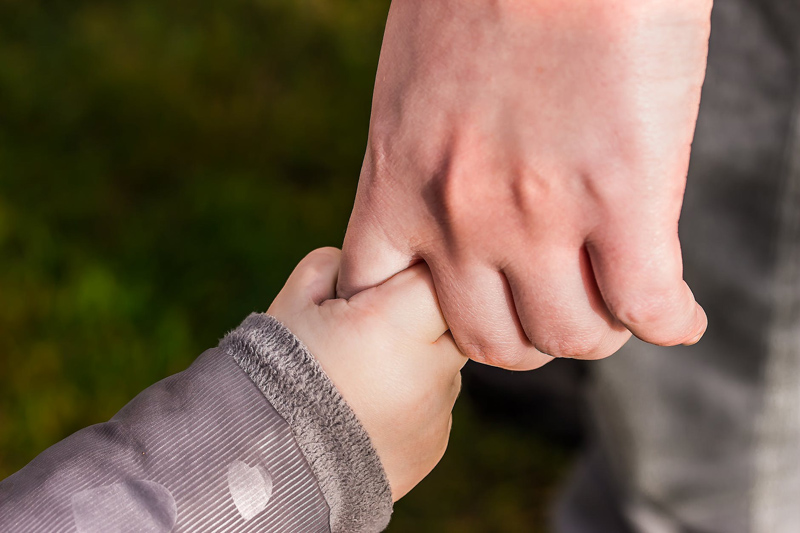 During pregnancy, a woman can keep her identity, history and potential, no matter how her body changes. Expecting a baby adds to her resume and enhances her participation in the family as a future mother.
When I was pregnant with my daughter, I participated in discussions on current events, philosophical questions, political activity and intellectual issues. At meetings and office parties I was recognized as a well educated professional with many interests and relevant experiences.
I will never forget the first event I attended after my daughter was born. It was a summer barbecue hosted by my husband's division supervisor, where I met many of his coworkers and their spouses for the first time.
I was suddenly *only* the mother of a newborn, with no history or accomplishments, except for the birth of my baby. I would gravitate to conversations of interest, where two minutes after acknowledging my daughter in my arms, no one would have anything to say to me, on any topic.
Although most people were my age or younger, I was one of the few mothers there. No one actually heard what I had to contribute to the original conversations - I felt that I had turned invisible, or at best, just a cardboard cutout of a generic mom.
Fortunately, I had enrolled in Mommy and Me parent education classes, and met other moms of babies my daughter's age. Many had interrupted professional lives or careers to have their child.
It was a relief to be able to discuss the changes in perception that came so suddenly with motherhood. And of course it was invaluable to have instructors who gave us tips and clues on how to be successful mothers at home with new babies.
Without that support system, I am not sure what would have happened to me. Even coworkers and close friends I knew before my daughter was born were telling me that I was an 'all new person' with an 'all new' life. That was a very powerful message, although I'm sure it seemed casual and inconsequential to them.
At one point, a neighbor introduced herself and invited me to tea at her home, and I found myself thinking, "Why does she want to know me? We don't have anything in common; she doesn't have children."
Then I remembered that just a few months earlier, I would have seen many things I had in common with her - if I had even needed more than the fact that she was a friendly neighbor. I had already absorbed too much of the message I was hearing from people who were too rushed to think about what they were communicating to me.
I continued in Mommy and Me classes, invited speakers to our Parent Ed classes, and arranged extra-curricular activities with other mothers. I also made an effort to reconnect with friends I had before I became a mom. Life was perking along very well, and eventually I could reflect on the silly reactions of my husband's coworkers with distance and humor.
And then my son was born, and immediately diagnosed with Down syndrome. I was fortunate to have chosen an OB/Gyn who was raising his own son with DS, then 16; his nurse had a 4 year old. Several moms of children with Down syndrome visited me in the hospital, and I had the best and most up to date information on DS available.
But when I went out into the world again, I found that as the mom of a baby with Down syndrome, I was suddenly reinvented again. This happened in my neighborhood, in mainstream parent ed classes, and my daughter's recreation programs, too. I would join in conversations but after two minutes, no one would have anything to say.
It was hard finding time to stay integrated in mainstream programs with my daughter while taking my son to early intervention classes, therapy and medical appointments. I could easily have dropped out and never been reintegrated in the community events we had grown to enjoy. There was no advice or blueprint on how to stay connected in our community after having a baby with a diagnosis.
There were special support groups and activities for families of children with DS or other disabilities, and I met other moms who were a lifeline for me while I was dealing with all the issues that come with having a baby with a disability. But I found that I also needed the company and support of friends I'd made when my daughter was a baby, and friends from my life before motherhood. It did not make sense to have to reinvent myself while I was struggling to find out who my new baby might be.
Following an impulse, I enrolled in one Mommy and Me newborn class I had enjoyed with my daughter, not announcing my son's diagnosis. It was such a relief to be able to enjoy him as a new baby, without dealing with other people's discomfort or insecurities about saying 'the right thing' - or avoiding us altogether.
That turned out well for all of us. I was able to observe that my son was much more like his mainstream peers than he was different, but more importantly, I was given a chance to complain about lack of sleep, seek sympathy for the discomforts of a c-section, and talk about my second birth experience instead of the diagnosis. I later enrolled in a mainstream parent education class where I met a dozen mothers who saw me as a person first, and each of my children as individuals. They remain my closest friends today.
From all these experiences, I learned that *every* mom of a newborn had a history and an identity before her child was born, that just expanded afterwards. Looking back at those early years, I wish that we had talked more about these issues when our children were very young.
Feeling that I was the only one experiencing isolation and denial of my full identity was probably the most difficult part of adjusting to being a mom. It could be that the same isolation is the most difficult issue in raising a child with special needs. We each sometimes need a little help, encouragement, humor and compassion, from all of our friends.
A Brand New Baby with Down Syndrome
https://www.bellaonline.com/articles/art51264.asp
Browse at your local bookstore, public library, or online retailer for books like
Gifts: Mothers Reflect on How Children with Down Syndrome Enrich Their Lives
.
Is Ryan Gosling talking to you?
Hey Girl - The only R-word you'll hear me use is "Relax."
https://www.extremeparenthood.com/2012/03/special-needs-ryan-gosling-week-5.html
Every mom should have a pair of
Wonder Woman socks
!
https://tinyurl.com/SprHeroSox
You Should Also Read:
Thoughts from the Middle of the Night
Welcoming Babies with Down Syndrome
Gifts 2: How People with Down Syndrome Enrich the World


Related Articles
Editor's Picks Articles
Top Ten Articles
Previous Features
Site Map



Follow @DownSynAdvocacy
Tweet





Content copyright © 2022 by Pamela Wilson. All rights reserved.
This content was written by Pamela Wilson. If you wish to use this content in any manner, you need written permission. Contact Pamela Wilson for details.