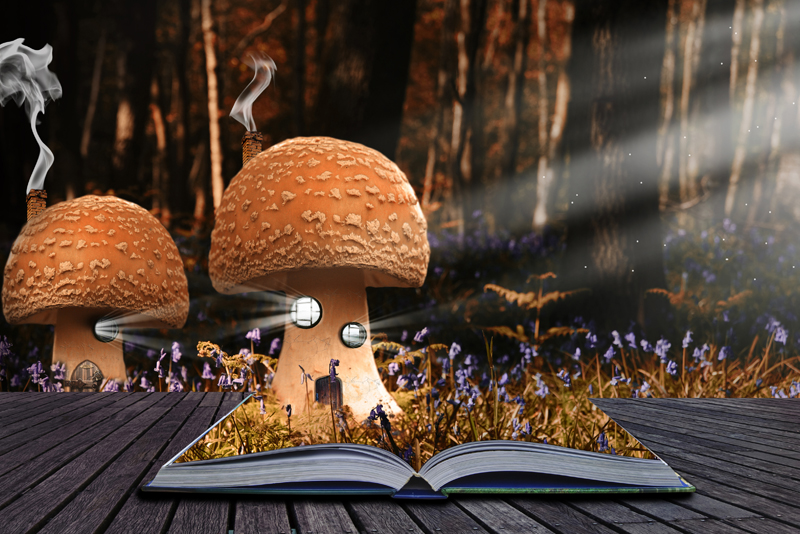 Jack and Annie travel back in time to the
realm of knights
and have the chance to explore a
medieval castle
. They find hidden passages and gather another clue.
The Knight at Dawn, Magic Tree House #2
by Mary Pope Osborne
Jack and Annie are still bewildered about their adventure to the time of the dinosaurs. They know that no one will believe that:
• they found a tree house in the woods
• they found lots of books in the tree house
• they pointed to a Pteranodon picture and made a wish
• they went to the time of the dinosaurs
• they pointed to a picture of Frog Creek woods and made a wish
• they came home to Frog Creek
They go over their list and find it hard to believe, but since they have the gold medallion that they found in the dinosaur times it is a bit more believable to them.
They decide to go back to the woods to see if they can find the tree house. It is still there and Annie immediately climbs the rope ladder. Jack has to follow her up. Luckily the book with the picture of Frog Creek is still there- they both decide that it is their favorite book because it brought them home from the time of the dinosaurs.
They find a book about knights and castles. There is a picture of a knight on a black horse on the cover. Immediately, Annie makes a wish to see the knight for real. Immediately the tree house starts to spin. When it stops they see the knight riding his horse across the draw bridge to the castle. In the book Jack finds out more details about castles and knights and when they wear their armor. He finds out that a drawbridge crosses a moat and that a moat is filled with water to help protect the castle from enemies. Sometimes crocodiles are kept in the moat.
Inside the castle they see a feast, and get trapped in the armor room. Three guards capture them and take them to the dungeon. Annie tricks them by turning on her flashlight and they escape down a secret passage. Unfortunately, the tunnel ends at a trapdoor that drops them into the moat.
Will they survive? Will they make it home to Frog Creek?
The Knight at Dawn
and
Knights and Castles FACT TRACKER
Note: All Magic Tree House books are from my personal library.
Children's Books
List of Dr. Seuss Books
Don Freeman's Books
List of Magic Tree House Books
Chronicles of Narnia Books
A Series of Unfortunate Events Books


Related Articles
Editor's Picks Articles
Top Ten Articles
Previous Features
Site Map





Content copyright © 2022 by Launa Stout. All rights reserved.
This content was written by Launa Stout. If you wish to use this content in any manner, you need written permission. Contact Launa Stout for details.