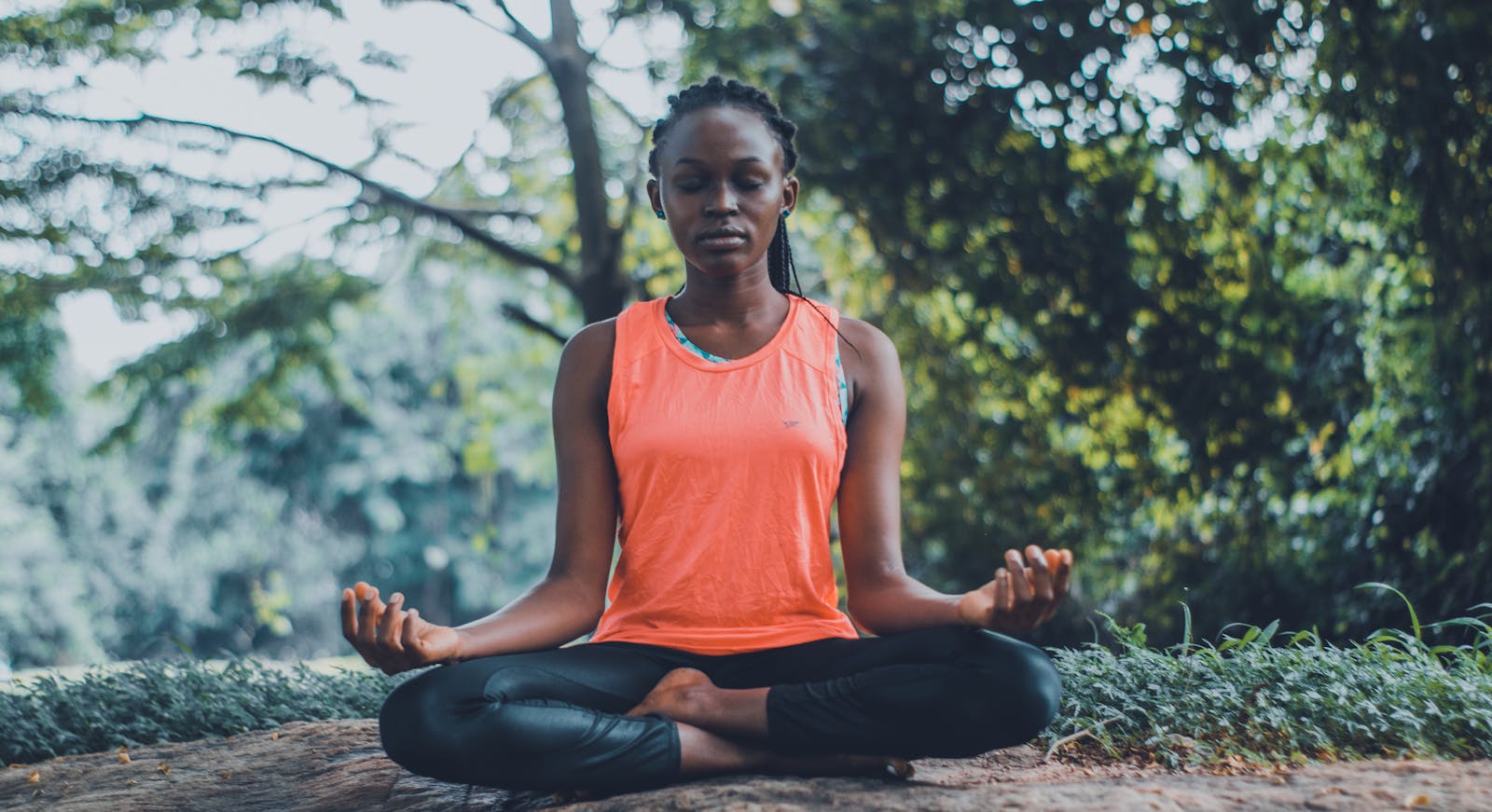 Meditation has so many benefits, as we have all been told, but it is admittedly difficult to put together a consistent practice. Some days, our bodies thrum with nervous energy, and sitting still can seem well-night impossible. Of course, these are the days when we need the meditation to focus ourselves so that we can go about our busy lives with more ease, but herein lies the conundrum: how do we focus when we are unfocused? How do we approach meditation on days that do not feel meditative?

It has been said before, but it bears repeating: the key to meditation is to just do it, however we can and however well (or not) it goes. And so, the secret on those hectic, movement-oriented days is to start by being willing to stop. Find a seat somewhere, even if you end up in a stall in the bathroom. Take a moment to straighten the back, and make sure that the body is held in a stable, supported position. Having a small ritual that establishes this moment as meditative helps a great deal, perhaps putting the hands into Anjali mudra, or prayer position by the heart, or placing them on the knees, with palms turned down for grounding or up for inspiration. Take a breath. Then another.

And then....

On some days, just taking the time to breathe can make all the difference. Breathe consciously, and focus the attention somewhere on the body, perhaps at the tip of the nose where the breath comes in and out, or around the diaphragm muscle which moves the air. Perhaps paraphrase That Nich Hanh and think, breathe in, breath out. Simply sit there, breathing in this present moment. If the attention wanders, don not get upset; perhaps this is a good time to honor the humanity inside all of us. Then simply bring the attention back to the breath. One, two, three; notice how the body and mind begin to enter alignment with the inhalation and exhalation. Is the air cool or hot? Is the in-breath smooth or ruffled, and how long is it? How does the out-breath compare? Especially on harried days, taking the time to establish sama vritti (breath that is the same length inhaling and exhaling) can make all the difference.

On other days, perhaps it is time for prayer. Again, having a few set prayers already memorized can be helpful in establishing sacred space. Mentally repeat the invocation a few times. Perhaps close the eyes and visualize what the words look like. Synchronize the breath with the prayer.

Perhaps it feels like time to practice forgiveness and self-love. Or maybe we need to work through anger and resentment towards a particular circumstance in our lives. If we have practiced metta meditation in the past, this might be a good time to simply repeat some of the phrases that we have used before to send love to ourselves and to the world around us. This can be a very centering practice, and a way to bring ourselves back to a place where we experience the world without hardening our hearts.

Whatever meditation is chosen, take the time that is possible. Even five breaths, one prayer, one forgiving thought, is better than none. When finished, perhaps bow to close the session. Then continue on with the day, knowing that the effort was made.

The paradox of meditation is that the chief difficulty lies in the simplicity of it. As the saying goes, we forget that we are human beings rather than human doings. When we take the time to still our bodies and to simply be, to focus our minds on a visualization or prayer, or to experience and share emotional healing with the world, we give ourselves and the world around us a precious gift. Meditation on the fly is more than excuse for the practice; it is an acknowledgement that we can only do what we can do. Always, that is enough for today.

You Should Also Read:
Metta Meditation
Equal Breathing, or Sama Vritti


Related Articles
Editor's Picks Articles
Top Ten Articles
Previous Features
Site Map





Content copyright © 2022 by Korie Beth Brown. All rights reserved.
This content was written by Korie Beth Brown. If you wish to use this content in any manner, you need written permission. Contact Korie Beth Brown for details.