Equal Breathing, or Sama Vritti (Samastithihi)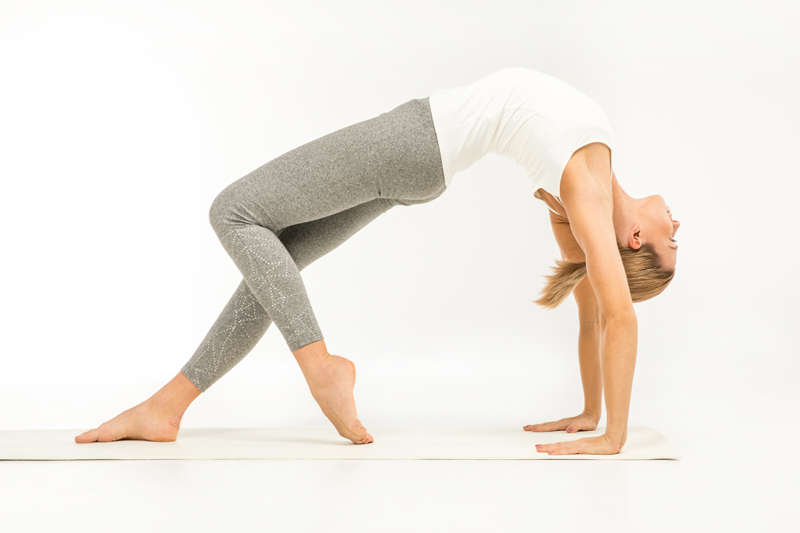 For most of us, balance is an alien concept. We are socialized to live at the speed of light or sound, moving as fast as possible for as long as possible and then dropping, exhausted, to recover enough energy to begin the cycle anew. Yoga, however, works on a dissimilar concept, that of balance and union. One of the best ways for beginners to experience the difference is to begin experiencing the breath as a stable mechanism where neither part of the experience takes precedence over the other. Equal breathing, or sama vritti pranayama, may not be exciting, but the elegance of the practice lies in the way that it calms the parasympathetic nervous system while allowing the individual to examine where s/he is at this particular moment in time. As such, it's a bedrock technique that should have a place in every yogi/ni's arsenal of breathing exercises.

This technique is usually attempted from a comfortable seated position. For many beginners, the asana called "Easy Pose," or Sukhasana, is anything but. Sitting in a cross-legged position can be difficult for those with tight hips; a good rule is to prop the rear end up on a blanket, block, or bolster so that the knees fall below the hips. This is far easier on the lower back and can be maintained for a much longer period of time. Sitting in a chair or against a wall is another way to make this pose more comfortable so that attention can be focused inside the body, on the breath. It can also be helpful to start lying down on a yoga mat, with legs bent and feet flat on the floor. In any case, place one palm on the belly and the other on the chest so that the movement of the breath can be felt.

Breathing is an automatic activity, and that is a very good thing – much goes on during the inhale and exhale. While everyone uses the mouth and/or nose to begin an inhale, some of us use the chest muscles more than the diaphragm, and vice versa. It's good to begin by just breathing normally and paying attention to what the breath does as it makes its way through the body. What is the temperature of the air? How fast or slow is the breathing? Where in the cycle does the breath catch, get ragged, or change speeds?

When ready, start to shift the breathing so that the inhale and exhale are of the same length. This can be done by counting the time it takes to inhale and then exhale. After a few repetitions, try taking a pause before inhaling and before exhaling. Notice what kinds of emotions come up when playing with the breath. The mind will wander away on its own, but that's okay – simply shepherd it back to the breath, and continue for as long as desired.

Many kinds of meditation begin with this kind of attention on breathing, and spending time quietly in this way will indeed calm the mind. In addition, this exercise can help to reduce anxiety and depression; it's also a great way to detach the mind from racing thoughts that are interfering with a good night's sleep. This simple drill is the foundation of more advanced pranayama techniques, but it's never left behind as one advances. Try it whenever balance seems out of reach, and see how one's breathing can become the basis of one's healthy living.



Related Articles
Editor's Picks Articles
Top Ten Articles
Previous Features
Site Map





Content copyright © 2022 by Korie Beth Brown. All rights reserved.
This content was written by Korie Beth Brown. If you wish to use this content in any manner, you need written permission. Contact Korie Beth Brown for details.