Corticosteroids to Combat Asthma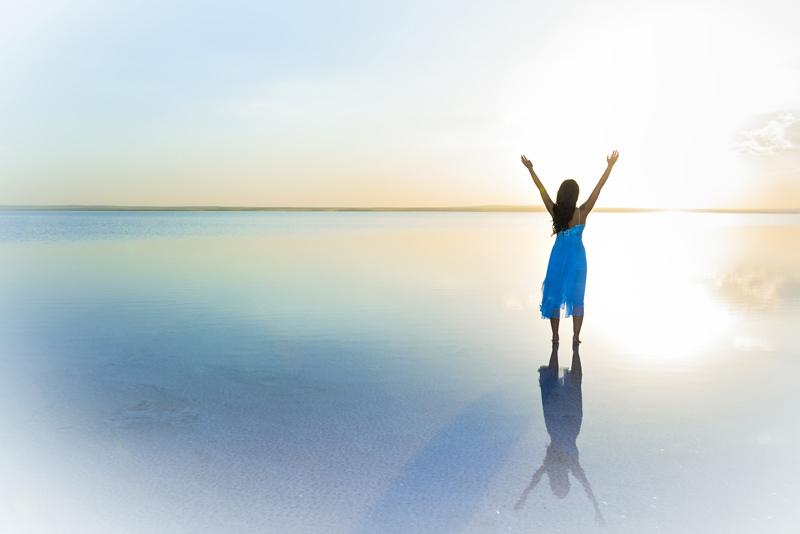 If you or your child has been diagnosed with asthma, your doctor may have prescribed a form of corticosteroid to help control asthma symptoms. Steroids have become notorious in the news in recent years due to overuse and/or improper use by athletes and others. Hearing you or your child need steroids can be scary. It's important to know and understand the differences between steroids used to control asthma and those used in improper ways.
What are corticosteroids?
Steroids are drugs used to combat many illnesses, including asthma and allergies. The proper name for these medicines is corticosteroids, and they are used to treat the inflammation process in the body. In regards to asthma, corticosteroids help to reduce the swelling and production of mucus in the airways. This helps the airways to become less sensitive and reactive to asthma triggers; thus helping an asthma patient gain control of their asthma symptoms. The steroids misused by athletes are known as anabolic steroids. These steroids help to build up muscles and strength, and have nothing to do with calming the inflammation process of the body. Your doctor will have prescribed corticosteroids, and these steroids have an excellent record in controlling asthma and allergy symptoms.
Forms of corticosteroids
Corticosteroids prescribed for asthma come in different forms. Your doctor will prescribe the best form of the medicine to help you or your child with asthma symptoms. Here's a look at the different forms of steroids you might be prescribed.
Inhaled corticosteroids
Inhaled corticosteroids generally come in a dry powdered form, and are dispensed from an inhaler. These are usually prescribed as a long-term control medicine, making it necessary to take them every day to control your asthma and prevent symptoms. This form of steroid will not help during an asthma attack, but will decrease the need for systemic oral steroids. Inhaled steroids are concentrated directly in the lungs, and do not show up in the blood stream or the rest of the body. Inhaled corticosteroids are one of the best ways, at this time, for long-term asthma control.
Commonly prescribed inhaled steroid inhalers for asthma:
Advair
Aerobid
Alvesco
Asmanex
Azmacort
Dulera
Flovent
Pulmicort
Symbicort
Qvar
Common side effects of inhaled steroids
There are relatively few side effects, for most people, from inhaled steroids. The most common side effects are thrush (yeast infection in the mouth and throat that looks like a white covering in the mouth, tongue and throat) and hoarseness. You should be sure to rinse your mouth, spitting out the water, each time you use your corticosteroid inhaler. This will keep you from developing thrush or hoarseness. To avoid other side effects, it is important to take your medicine strictly as directed by your doctor.
Systemic Steroids—Pills and Syrups
Corticosteroids in pill or syrup form are systemic medicines, meaning these are taken by mouth, and find their way into the blood stream, and from there go out into the whole body. Steroid pills and syrup are usually prescribed for severe asthma flares and full asthma attacks. They work in the same way as inhaled steroids, by combating the inflammation process and decreasing the amount of mucus produced in the airways.
Common systemic steroids
Medrol, Methylpred, Solu-Medrol
Deltasone
Prelone, Pediapred, Orapred
Each of these medicines is effective in controlling asthma flares and asthma attacks. They also help your quick-relief medicines to work better. These medicines are usually prescribed in what is known as a steroid burst.
A
steroid burst
is a short-term treatment for severe asthma and allergy symptoms, and can prevent a trip to the emergency room or even hospitalization. The typical length of time for a steroid burst is from two to seven days, but can go as long as several weeks. The dosage is decreased over a prescribed length of time in order to help your body to readjust to lower steroids levels, and help your adrenal gland to readjust and produce steroid on its own.
Common side effects of systemic steroids
This form of corticosteroid dose hase increased side effects, however these side effects are usually short-lived. The benefits of taking this form of corticosteroid far out-weigh any side effects you might experience. The most common side effects are rare, and usually occur only after extended periods of usage (months and years). The common side effects are acne, weight gain, mood or behavior changes, upset stomach, bone less, eye changes, and slower growth of children, lower immunity, adrenal suppression, salt and water retention, high blood pressure, thinning of the skin and easy bruising, increase in appetite, muscle weakness. Again, these side effects most often occur with long-term use of systemic steroids, but rarely with a short burst dosage.
Important to remember
Looking at both inhaled and systemic corticosteroids, you can see that inhaled steroids have fewer side effects over the long-term. However, there will be times when a systemic corticosteroid is necessary, and it's important to remember that a short-term use of these medicines usually has few side effects. Each of these forms of steroid have their benefits, and offer safe, effective ways to treat asthma and allergy symptoms.
Please check out my new book
Asthma Tips & Advice
Now also available on Amazon
Asthma Tips & Advice
You Should Also Read:
What is Asthma?
Understanding Asthma Signs and Symptoms
Glossary of Lung Terms


Related Articles
Editor's Picks Articles
Top Ten Articles
Previous Features
Site Map



Follow @SherryAsthma
Tweet





Content copyright © 2021 by Sherry Vacik. All rights reserved.
This content was written by Sherry Vacik. If you wish to use this content in any manner, you need written permission. Contact Sherry Vacik for details.