Vacation Travel, Weekend Getaways and Children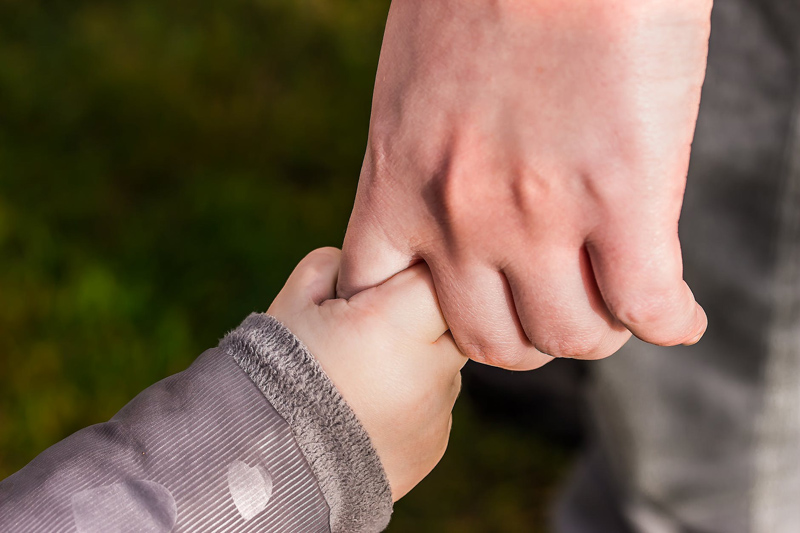 Many families hold on to the image of perfect family harmony and complete individual satisfaction when planning weekend getaways and vacations. This may be just the time to let go of those improbable dreams. We deserve better opportunities to create great memories and enjoy our time away from home.
Children with disabilities, chronic health conditions, or developmental delays, are more like other children than they are different. Often, strategies to make vacation and travel bearable, pleasant and worthwhile for mainstream families work wonderfully well for families of children with special needs. Like other families, we do not know how much comedy and drama our travel adventures will hold.
Including our children in the planning of our weekends and vacations can give us more opportunities to enjoy maximum relaxation and minimize stress. This can be done from infancy, although the dialog may be a bit one sided at first.
Tell your baby what you would like to avoid as you travel.
"Please don't get uncomfortable at the airport, fill your diaper and destroy your travel outfit. Please don't scream with hunger and have to be fed before takeoff when being fed might help your ears from aching. Please don't have terrible ear pain or discomfort caused by the changes in cabin pressure during takeoff, or scream during the flight because you just can't get to sleep."
This can help you create a back up plan in case the unavoidable happens.
It's best to talk to toddlers and older children only about your positive expectations, because they are naturally creative and we cannot possibly imagine the unavoidable that will happen with them. Also, they may believe that if they avoid what you requested, you are not concerned about various other impulses and behavior.
All children have wonderfully diverse and sometimes troubling quirks around issues like toileting, dressing, meals, sleeping, transition, separation, showing affection, play and other everyday routines. They are unable to remove these and leave them behind when they travel. If that were possible, we might live like nomads.
Human beings of all ages have inconvenient emotions, habits, and attitudes. Our sons and daughters have a right to be individuals, to be children, and to have their changing needs met.
As parents, we have the right to be barely adequate no matter how perfect we would love to be. When we make mistakes, we teach our children how move past their own. Children need to know that adults have deep resources and can take care of their emotional and physical needs in trying circumstances. It also helps to demonstrate how an easy going sense of humor can take us through the most perplexing experiences.
Children may feel uncomfortable, and communicate it through all sorts of behavior, when their usual routine is changed. Sometimes it helps to just acknowledge that they are having a tough time, and let them know we occasionally felt overwhelmed in childhood.
We can also grant them in wishes what we cannot give them at the moment, and teach them to use their imagination when they can't cope well with or change reality.
"I'm bored with riding in this car right now, and wish we could sprout wings and fly out of this traffic jam. Where would we be if we could fly?"
Many families pack a special travel bag with toys and activities that make the changes easier for children to enjoy. Some children do not like to leave home without treasured belongings, some of which may be lost under a hotel bed or in a roadside convenience.
Children may not be able to comprehend the concept of a "check out" time, or that expensive tickets were purchased for a certain time or day at an amusement park. Often, hosts are more understanding and flexible than parents expect - families are a good part of their business.
When our hosts are family members or close friends, we may forget how much flexibility may be needed, but every visit is a learning experience. Our children form close bonds with those who they learn are trustworthy, accepting, and respectful. The greatest gift we can give the world is to introduce and share our children with other people we treasure.
Travel agencies, support groups, amusement parks and hotels may have information online about special accommodations and support for families of children with disabilities. Researching these before you arrive can make a big difference in your child's comfort, safety and enjoyment.
Browse at your local retailer, bookstore, or online retailers like Amazon.com for books and products like
Sun blocking hats, visors, stroller sheets, polo shirts and other apparel
Autism with a Side of Fries: 7 Travel tips when your kid has autism
https://autismwithasideoffries.blogspot.com/2014/06/7-travel-tips-when-your-kid-has-autism.html
When programs won't accommodate kids with special needs
https://www.lovethatmax.com/2014/06/when-programs-exclude-special-needs-kids.html
For Terri Mauro Fans Like Me: From Airplanes to Rental Cars
Travel with Children with Special Needs
https://specialchildren.about.com/od/travelwithspecialneeds
TripBuzz: Wheelchair Accessible Travel Guide
https://www.tripbuzz.com/wheelchair-accessible-travel-guide/
No Carb Counts Available? Visiting Disney World with Juvenile Diabetes https://www.specialneedstravelmom.com/medical-for-special-needs-kids/no-carb-counts-visiting-disney-world-with-juvenile-diabetes/
Life with Type 1 Diabetes
Everyday Challenges, Everyday Magic
https://spoonful.com/type1
American Diabetes Association - Air Travel and Diabetes
https://www.diabetes.org/living-with-diabetes/know-your-rights/discrimination/public-accommodations/air-travel-and-diabetes/
Cruising with Diabetes
by Sheryl Freeman, RN, CRR
https://www.diabeteshealth.com/read/2007/08/28/5400.html
Access - Able Travel Source
https://www.access-able.com
GimpOnTheGo - Traveling with a Disability
https://www.gimponthego.com
Wheelchair Accessibility
https://www.wunago.com
Travelin' Talk Network
https://www.travelintalk.net
Easter Seals Accessible Transportation and Travel Resource Database
The home page featuring the lastest updates for the Transportation Security Administration is https://www.tsa.gov
Specific information for Travelers with Disabilities and Medical Conditions can be found at
https://www.tsa.gov/travelers/airtravel/specialneeds/index.shtm
Advice for those traveling with children who have special needs is also available, at
https://www.tsa.gov/travelers/airtravel/specialneeds/editorial_1572.shtm
as well as general information and advice for
travelling with children
Explanations about the security screening experience, TSA travel assistants, transporting special items, prohibited items, and more, can be found at the
TSA Air Travelers home page at
https://www.tsa.gov/travelers/airtravel/index.shtm
TSA Card Available for Travelers with Disability
https://www.bellaonline.com/articles/art171957.asp
Carry On Luggage Rules for Flights Today
https://www.bellaonline.com/articles/art45183.asp
You Should Also Read:
Car Safety Issues
Home Accessibility and Visitability
Airline Travel for Children with Special Needs


Related Articles
Editor's Picks Articles
Top Ten Articles
Previous Features
Site Map



Follow @DownSynAdvocacy
Tweet





Content copyright © 2022 by Pamela Wilson. All rights reserved.
This content was written by Pamela Wilson. If you wish to use this content in any manner, you need written permission. Contact Pamela Wilson for details.