Home Accessibility and Visitability - Disabilities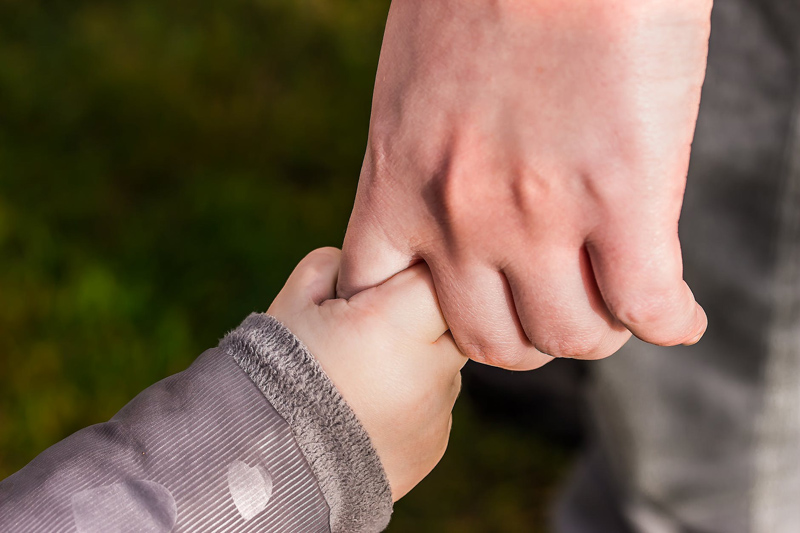 Designing home accessibility, adaptability and visitability into neighborhoods would mean that children and teens with disabilities can enjoy all the comforts of home, visit friends and loved ones in their own community, and stay with extended family wherever they travel. People with disabilities are not only guests, but hosts, and deserve barrier-free choices in housing. Smart choices in universal design and visitability could build communities where families are comfortable and safe throughout the lifespan of a couple, creating possibilities for those who want to retire and grow old in the same neighborhood where they raised their children.
Advocates consider three requirements when they refer to 'visitability' rather than complete accessibility: one no-step entrance; wider doors and hallways on the first floor for standard wheelchair access; and one bathroom on the first floor that can accommodate a person in a wheelchair (powered wheelchairs may have greater requirements for space). Universal design concepts help make homes adaptable for those with unexpected or temporary mobility challenges; allow older adults to stay in their own homes and neighborhoods; and also accommodate strollers, crawlers and toddlers.
Federal laws requiring accessibility and accommodations in rental housing have helped open up new possibilities for families raising a son or daughter with mobility issues, as well as accommodating parents who use wheelchairs or other mobility aids. In addition to accessible or visitable housing units accommodating family members, friends and neighbors, they are far superior during natural disasters, weather emergencies, or other events difficult for individuals with disabilities - or those with injuries - to escape.
Visiting relatives during holidays or vacations could have been made easier through home accessibility, universal design or other accommodations for injured service members returning from war, veterans who have disabilities from previous conflicts, as well as for children and teens growing up with mobility issues or other physical challenges.
Adaptable homes for children using wheelchairs need only simple modifications that could have been designed into their entire community through recommendations now made by advocates for accessible and visitable housing and forward-thinking builders.
Families looking for a new home now have options where builders have made accessible or adaptable homes available. In some communities, there are now 'visitability' ordinances that require basic design planning to accommodate access. Going to a friend's house or spending the weekend with their favorite relative would be much simpler in those neighborhoods!
Browse at your local bookstore, public library or online retailer for titles like
Universal Design in Homes
, Libby and the Cape of Visitability
or,
Accessible Home Design
.
"Visitability" bill introduced in Congress - 2003
https://www.accessiblesociety.org/topics/housing/visitability.html
Council of Canadians with Disabilities - Canadian Centre on Disability Studies Visitability Project
Disability Community News: Update on CCDS VisitAbility Project
- Accessibility, Adaptability, Universal Design, and Visitable Housing
https://ccdonline.ca/socialpolicy/access-inclusion/visitability-8Nov2014
Easy Living Home.org
https://www.easylivinghome.org
https://www.concretechange.org
https://www.concretechange.org
'Visitable' housing gaining support
https://www.washingtonpost.com/realestate/visitable-housing-gaining-support/2011/08/27/gIQAC95owJ_story.html
National Organization on Disability
Access to Independence: Housing Access
https://www.nod.org
National Institute on Disability and Rehabilitation Research (NIDRR)
Accessibility in Our Built Environment - Visitability
https://www.ncddr.org
PBS - Independent Lens -
On a Roll
https://www.pbs.org
Center for an Accessible Society
Visitability
HR5683 - Inclusive Home Design Act - go to
https://thomas.loc.gov
and type in HR5683
https://www.accessiblesociety.org
Univ of Montana Rural Institute - Research and Training Center on
Disability in Rural Communities - Visitability
https://rtc.ruralinstitute.umt.edu
Seven Principles of Universal Design and Barriers to Implementation of Universal Design
https://www.ap.buffalo.edu
TASH
Housing Advocate's Resource List
https://www.tash.org
AARP
Accessibility and Visitability Features in Single-family Homes
https://www.aarp.org
Easter Seals
Easy Access Housing Tips
https://www.easterseals.com/site/PageServer?pagename=ntlc_easyaccesshousing_tips
NFPA Emergency Evacuation Planning Guide for People with Disabilities
https://www.nfpa.org/evacuationguide
The National Fire Protection Association (NFPA) developed this free guide as a resource for creating an all-inclusive evacuation plan that considers everyone's needs for evacuation, including the needs of people with disabilities. Please share this with local mayors, fire and police chiefs, and school district directors.
You Should Also Read:
Disability Advocacy and Awareness
Transition to Adulthood
Grandparents


Related Articles
Editor's Picks Articles
Top Ten Articles
Previous Features
Site Map



Follow @DownSynAdvocacy
Tweet





Content copyright © 2022 by Pamela Wilson. All rights reserved.
This content was written by Pamela Wilson. If you wish to use this content in any manner, you need written permission. Contact Pamela Wilson for details.