Airline Travel for Children with Special Needs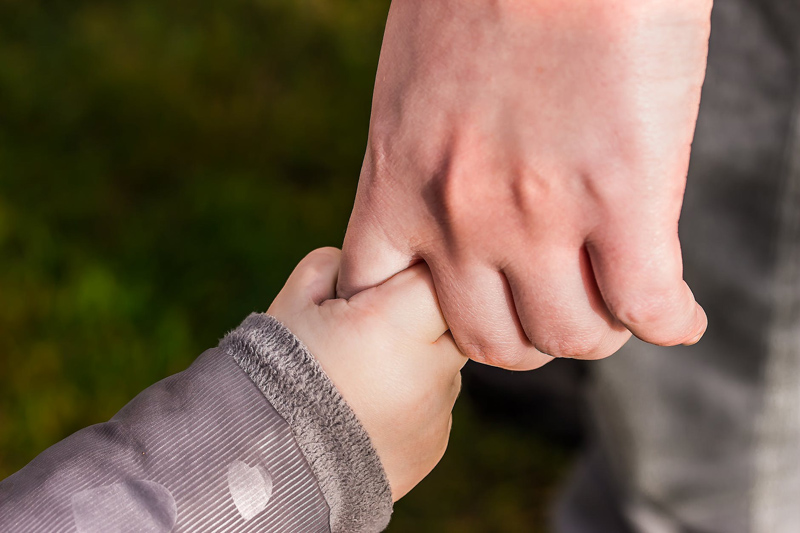 The goal of vacation travel with children is to maintain and build positive relationships and good memories for the whole family. Current airport security measures and items forbidden to be carried past security checkpoints require parents give even more forethought in planning trips with children who have chronic health conditions or disabilities. See the
US Transportation Safety website Advice for those Traveling with Children who have Special Needs
for information on how airlines accommodate children with developmental or physical disabilities, diabetes or other chronic health conditions. Helpful suggestions about travelling with children in general are also offered at the website.
Seasoned travelers in past years have allowed their children to carry art materials, small books, games, DVD players or music in a backpack or rolling suitcase. They may have packed small 'surprise' gifts, snacks or bubbles for them for unexpected delays; offer extra supplies to harried flight attendants for other children whose parents did not plan ahead (may only be good for 'brownie points'); carry premoistened 'handiwipes'for sticky fingers; bring back up clothing and/or small towels for spills or accidents. Most would advise us to let children know our expectations of good behavior; offer empathetic understanding of children's fears and frustration while reminding them of the destinations or activities waiting for them; and to test out antihistamines or other medications before travelling to reduce congestion before take off and during landing.
It often helps to play quiet travel games and engage in simple conversation during the trip. Your child might appreciate wearing a shirt with a hood, or bringing a hat or blanket in case they need to cover their heads to reduce stimulation or calm themselves ~ or in case it is cold on the plane.
Experienced parents may also suggest we encourage them to chew gum, bite on ice, nurse or drink to avoid ear pain during pressure changes; carry or arrange for car seats and strollers; request first row seating or a row with empty seats; request oxygen for children with low O-2 blood levels during flights; and carry disinfectant wipes to clean tray tables, doorknobs and other surfaces. Parents may request airport carts or wheelchair assistance between gates.
Those who have chronic health conditions, physical or developmental disabilities, or special emotional needs often travel with comfort items, assistive devices, oxygen or medical technology and other paraphernalia that may not be easily explained or understood except by medical specialists and immediate family.
Call ahead to see whether notes from your child's doctor are needed and what special accommodations can be made at each airport and during flights. Let your travel agent, the airline and airport know what diagnosis and special needs your child has in case there are already accommodations and appropriate supports available.
Let this be a positive learning experience for airline workers. They may not know that children with Type One (insulin dependent) diabetes must carry their insulin and supplies with them, or that insulin must be counterbalanced by food and drink. Children with diabetes need to check their blood sugar with electronic test meters and expensive test strips more often during travel to avoid adverse events and complications.
Many babies and young children who have episodes of low blood sugar rely on fruit juice to quickly return their blood sugar to safe levels, followed by snacks. Children suffering from high blood sugar need constant and immediate access to water and/or sugar free liquids, restroom access, and of course insulin to treat highs. Children with type one diabetes use insulin pumps, pens, and/or syringes.
Families and medical professionals are well aware that activity, stress, altitude, changes in schedule, and other events that affect a child's blood sugar levels are very common in air travel and even brief vacations. The effects of short term serious lows can be devastating, leading to seizures or coma, and high blood sugar can cause children to feel ill or nauseated, as well as other more serious problems. Even adults with a general idea of what diabetes means need specific information about individual children.
Families of children with celiac disease or kids who have crucial dietary restrictions or demands do not easily find alternate menu items in mainstream shops or restaurants and frequently carry special food and drink with them when they travel. Some children rely on alternate means of nourishment that go much beyond baby formula in bottles that mainstream infants rely upon. If you need to carry particular items with you, arrange in advance for permission and keep a copy of the request and the name and contact information of the airline or airport employee who accepted it.
During times of crisis, planning for individuals with disabilities and/or chronic health conditions can be sorely lacking for those who are most vulnerable to threats against general public health and safety. Enough time has passed so that most airline staff and security personnel will assist our children appropriately. We must continue to advocate for the rights of individuals with disabilities no matter what their age or diagnosis may require in accommodation or support.
Some of the people working at airports and on flights have children with special needs in their families. Many others will be helpful just because it's the right thing to do. They may not hear an appreciative comment or thanks among the many remarks that are directed at them from other frustrated, impatient or overwrought travelers. Anyone can have a bad day or a few out-of-sorts responses they'd like to forget. Remember we are all in this together, and enjoy every pleasant moment you can help create along the way.
Browse at your local bookstore, baby store, public library or online retailer like Amazon.com for products and books like:
Travels with Baby: The Ultimate Guide for Planning Trips with Babies, Toddlers, and Preschool-Age Children
For Terri Mauro Fans like me: From Airplanes to Rental Cars
Travel with Children with Special Needs
https://specialchildren.about.com/od/travelwithspecialneeds
Flying with autism: Airport program helps affected children
https://www.usatoday.com/story/travel/flights/2013/04/17/flying-with-autism-airport-program-helps-affected-children/2088367/
American Diabetes Association - Air Travel and Diabetes
https://www.diabetes.org/living-with-diabetes/know-your-rights/discrimination/public-accommodations/air-travel-and-diabetes/
The home page featuring the lastest updates for the Transportation Security Administration is
https://www.tsa.gov
like information and advice for travelling with children
https://www.tsa.gov/travelers/airtravel/children/index.shtm
TSA launches helpline for disabled travelers
Travelers with disabilities or medical conditions may call TSA Cares toll free at 1-855-787-2227 prior to traveling with questions about screening policies, procedures and what to expect at the security checkpoint, 9am-9pm EST M-F, excluding federal holidays.
All travelers may use the TSA Contact Center, 1-866-289-9673 and TSA-ContactCenter@dhs.gov
https://www.hawaii247.com/2011/12/25/tsa-launches-helpline-for-disabled-travelers/
TSA Card Available for Travelers with Disability
https://www.bellaonline.com/articles/art171957.asp
US Dept of Transportation
Information for the Air Traveler with a Disability
Canadian Transportation Agency
Air Travel Accessibility Regulations
The Independent Airport Traveler
https://www.tsbvi.edu/Education/airport-travel%20.htm
You Should Also Read:
Diabetes Information for Classmates
Carry On Luggage Rules for Flights Today
Vacation Travel and Weekend Getaways with Children who have Special Needs


Related Articles
Editor's Picks Articles
Top Ten Articles
Previous Features
Site Map



Follow @DownSynAdvocacy
Tweet





Content copyright © 2023 by Pamela Wilson. All rights reserved.
This content was written by Pamela Wilson. If you wish to use this content in any manner, you need written permission. Contact Pamela Wilson for details.