Inclusive Education Culture of Down Syndrome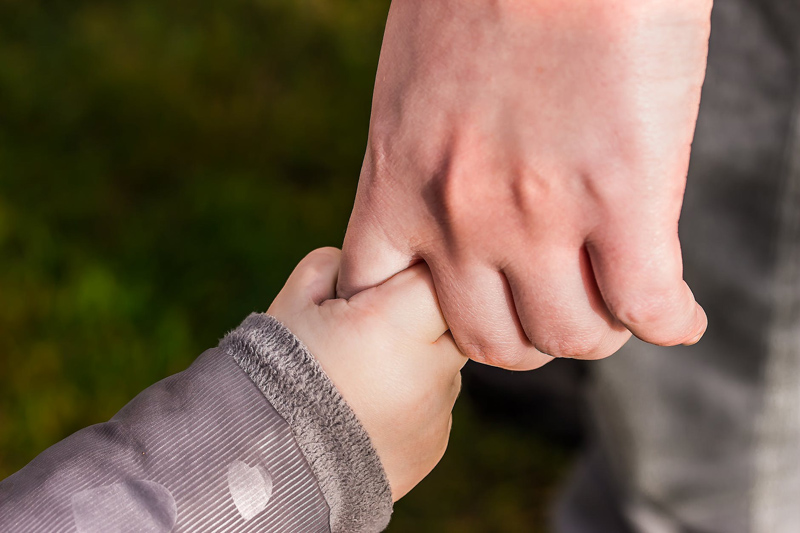 Children with Down syndrome may share more similarities with their mainstream classmates than there are differences due to individual challenges. One of the greater differences that students with Down syndrome experience is that they are tested relentlessly on tasks that are the most difficult for them.
To get some understanding of the culture of Down syndrome, try this simple test several times each day for a week. Sit at your desk, lift your right foot, and make clockwise circles with it. While doing this, draw the number six in the air with your right hand. Start over any time your right foot fails to make a clockwise circle while your right hand is drawing the number six.
Children with Down syndrome are often tested, and pass a task only if they are able to perform it successfully three times, often within a set time limit for each attempt.
Imagine successfully completing a task on a test but not getting credit for it because it took you a little longer than was allowed. This task could be written into your IEP, the goal being that you would attempt it repeatedly until you completed it in slightly less time than it actually takes you to do it comfortably or well.
Next, imagine that you are working on this goal while your peers are taking a coffee break, doing something very similar to this task but taking their own sweet time to do it. Especially in primary grades, a student may work one on one with a therapist doing a very similar activity to what their mainstream peers are doing with their teacher, without the benefits of the classroom atmosphere, peer modeling or demonstration of cooperative social skills. These variations contribute just a small part to the culture of Down syndrome.
Another challenge in the culture of Down Syndrome is disturbed continuity. The student with Down syndrome may be removed from the mainstream classroom in the middle of one activity, and returned to class in the middle of another activity. Even those who do not already have difficulties with transitions might become disoriented or disgruntled. Frequently, behavior communicates the frustration and confusion caused by interruptions in continuity.
Teachers caught on the front lines with IEPs sometimes do not feel they have the same flexibility to give a student with Down syndrome opportunities for a wider range of learning, and novel or natural supports for skill building, academic achievement, and social interaction. They may not be in a position to advocate for a child in the same way parents do, but often have excellent ideas about how to make classroom time more constructive and enjoyable.
There are other challenges. When a student with Down syndrome participates in a mainstream classroom with an IEP created for a special education classroom, curriculum adaptations may focus on what is most difficult for that child, rather than offering a wide variety of skills that he or she may find relatively easy, or interesting enough to be worth the extra effort required. Participating in and following mainstream curriculum often gives a student with Down syndrome opportunities to experience success in unexpected areas.
Sometimes this is achieved purely through peer modeling. Students with Down syndrome whose professional evaluations suggest cannot follow three step directions are often highly enough motivated to learn twice that many when the end result is a vending machine treat or bottle of soda pop. Those who balk at walking along a balance beam in physical therapy may spend an entire recess period 'walking curbs' with mainstream classmates.
Children who have Down syndrome may more readily learn physical, social and academic skills sitting alongside their mainstream peers, picking up subtle cues from them and observing classmates' responses to a teacher's instructions or encouragement. No matter how carefully a physical therapist may teach a student the rules of tether ball, it's the mainstream peer on the playground who is most likely to advise a friend to just let the ball go by the first time around.
Especially in elementary school, children express themselves through behavior when they do not have the opportunity to communicate through words. Those who have communication delays or articulation difficulties may find it far less frustrating to be among mainstream peers who have the same questions or misunderstandings that the student with Down syndrome may not yet be able to express clearly.
Peers often show great talent for interpreting language that eludes adults. Occasionally a child with a communication difficulty just prefers what a friend has said to their own actual remark. Other times, a classmate's perspective may take the sting out of the worst of a difficult situation.
Teachers who are sensitive to the talents and abilities of each student in the classroom often add those assets to her own to give children a sense of achievement and purpose. Children with Down syndrome can also be good friends and advisors. Giving every child a turn in simple classroom activities builds a sense of community and belonging.
Children with Down syndrome often blossom when they share in the high expectations as well as the small accommodations good teachers make for all their students. Cooperative learning and positive behavioral support benefit mainstream students who learn how important a helping hand can be to give and to receive throughout their educational and work careers.
Growing up in an inclusive classroom teaches every student that they have a place in the world, no matter what their aptitudes or challenges may be. Down syndrome may not be the greatest challenge present in a mainstream classroom, and the way we accept and support a student with Down syndrome may demonstrate more than we could otherwise teach any student about the value of diversity.
Browse at your local bookstore, public library or online booksellers for titles on building inclusive classrooms, supportive communities and encouraging communication and social skills, like
Mental Wellness in Adults with Down Syndrome: A Guide to Emotional and Behavioral Strengths and Challenges
Paraprofessionals in the Classroom
.
The Hormone Surge of Middle Childhood: Now We Are Six
https://tinyurl.com/75dyplx
Ashley's Mom website
Inclusion, Tech Aids and Support
Pre-reading and reading activities - Love and Learning
Love and Learning
Talk Tools - Sara Rosenfeld-Johnson's Muscle-Based Therapy
https://www.talktools.net
Articles on Muscle Based Therapy - Talk Tools
Oral Motor Myths of Down Syndrome
Food Sensitivity and the Down syndrome Population
Speech Therapy & Occupational Therapy: What's the Connection? Oral-Motor, Sensory, and Feeding Skills
Communication Strategies in Social Situations
https://www.handsandvoices.org/articles/SocEmot/V9-4_bluff.htm
"... Growing up hard of hearing, I bluffed my way through conversations ..."
Down Syndrome in the 21st Century https://www.youtube.com/watch?v=I13KxRYqoo0&feature=youtu.be
Featuring the wonderful abilities and potential of people with Down syndrome from infancy to adulthood.
The Atlantic: A Generational Shift in Understanding Life with Down Syndrome
https://tinyurl.com/c9o2msm
You Should Also Read:
IEP Preparation - Teacher Support
Friendship and Inclusion for Children with Special Needs
Thoughts From the Middle of the Night


Related Articles
Editor's Picks Articles
Top Ten Articles
Previous Features
Site Map



Follow @DownSynAdvocacy
Tweet





Content copyright © 2022 by Pamela Wilson. All rights reserved.
This content was written by Pamela Wilson. If you wish to use this content in any manner, you need written permission. Contact Pamela Wilson for details.