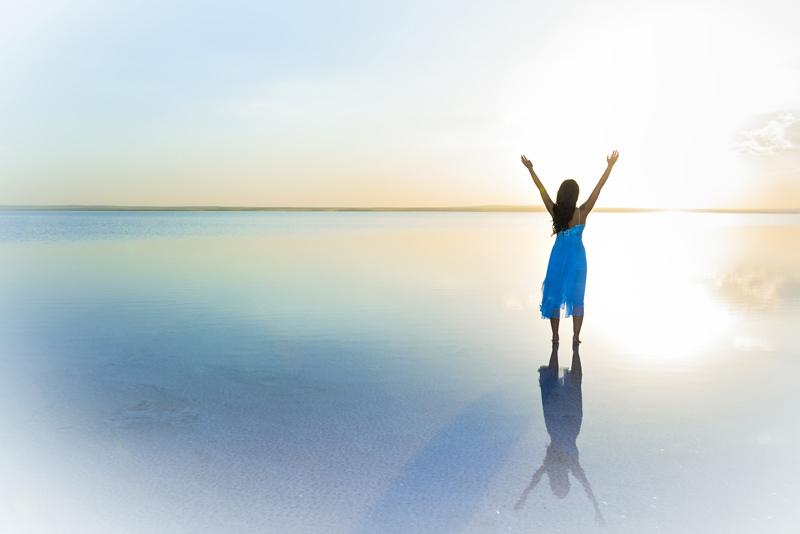 Many times, adults might have a cold that hangs on for longer than ten days, or they develop a cough in response to allergy triggers. Once they visit the doctor, they are surprised by a diagnosis of adult onset asthma. I was one of those adults surprised by just such a diagnosis about 10 years ago. After a few lengthy rounds of sinus infections and bronchitis and antibiotics, my GP was frustrated and said it was time for me to visit an allergist for allergy testing. My GP was very sure allergy testing would show I was allergic. He and I were both very surprised when it turned out I had more than one serious allergy, along with asthma. I was about 39 when this happened, and this is the typical age for adults, especially women, to find they have asthma. It was one of those life-changing moments, but I have learned how to manage my asthma, and have gone on to do some traveling and have even taken up life as an expat in the Czech Republic.
What is Adult Onset Asthma?
Adult onset asthma is a diagnosis for an adult, over the age of 20 years, who has developed asthma. Many people develop asthma when they are children, but anyone can develop asthma at any time of life, including when they reach their 50s, 60s and older. Allergies play a role in some adults who develop asthma; as many as 50% of adults who have allergies also have asthma, according to the American Allergy and Asthma Foundation (AAFA).
Signs & Symptoms of Adult Onset Asthma
The signs and symptoms of adult onset asthma are very similar to other types of asthma, but may be harder for doctors to detect. Adults typically have lower lung function as they age, especially after middle age, due to the stiffening and hardening of chest wall muscles. These body changes can cause doctors to mistake asthma for other diseases and illnesses.
The following are typical signs and symptoms of adult asthma:
 Tightness and pressure in the chest
 Difficulty breathing
 Wheezing (whistling sound) in the chest when you breathe out
 Trouble breathing after exercise
 Dry cough
 Colds or bronchitis that do not improve after 10 days or more
Risk Factors of Adult Onset Asthma
No one completely understands asthma, but there are some common risk factors that have been studied by scientists and doctors. Here are some of the risk factors that might bring on adult asthma:
 Hormonal changes due to pregnancy or menopause
 Allergies, either from a young age, or sudden development as an adult
 Exposure to environmental substances such as secondhand smoke, chemicals, air pollution, perfume, mold, feathers, pet dander, dust and dust mites.
 Certain bacterial or viral infections can make permanent changes to lung tissue and bring on asthma.
Seeing the Doctor
If you are having trouble breathing or notice any of the symptoms listed above, then you need to see a doctor to have your condition checked. Your doctor will take down your medical history, and will ask for details about your symptoms. If your doctor suspects you have asthma, he/she will want to run some tests, such as chest x-rays and spirometry readings. A spirometry test will demonstrate your lung function, while chest x-rays can show any changes to your lung tissue. Once you doctor has made a diagnosis of asthma, they will prescribe a course of asthma medications to help treat your asthma. It usually takes some time to figure out the right dosage and combination of medications that are necessary to control your specific asthma condition.
Asthma is an incurable disease and a diagnosis of asthma can be somewhat daunting for new patients. The goal in asthma treatment is to manage the condition with proper medications and care. Asthma management takes work—you need to work with your doctor by following their advice, along with taking your asthma medications exactly as prescribed. It is also necessary to take preventative measures in your home and work environments. All this "work" will help you to feel better and to lead a happy and successful life in spite of asthma.
Please check out my new book
Asthma Tips & Advice
Now also available on Amazon
Asthma Tips & Advice
You Should Also Read:
Self-Education for Asthma Patients
Understanding Asthma Signs & Symptoms
Occupational Asthma


Related Articles
Editor's Picks Articles
Top Ten Articles
Previous Features
Site Map



Follow @SherryAsthma
Tweet





Content copyright © 2021 by Sherry Vacik. All rights reserved.
This content was written by Sherry Vacik. If you wish to use this content in any manner, you need written permission. Contact Sherry Vacik for details.