Early Childhood Education and the NAEYC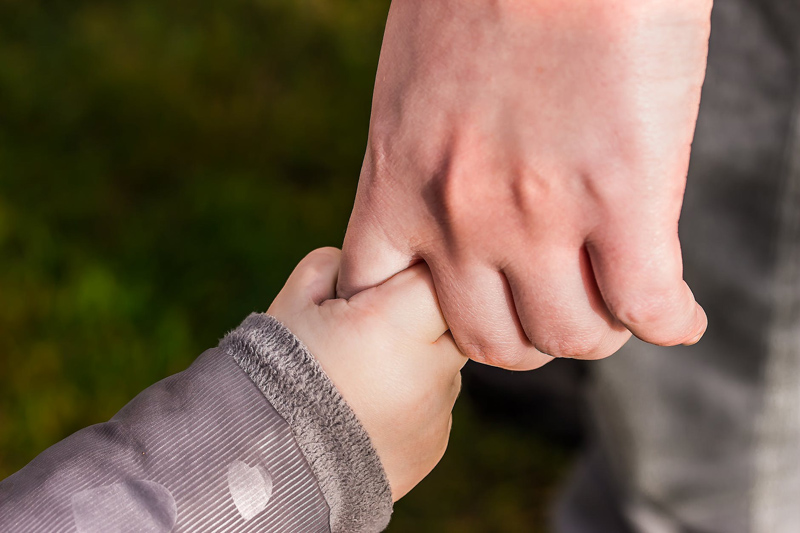 Families who have dedicated efforts to find the best early childhood programs for their children with developmental delays, disabilities, chronic health conditions or physical challenges may benefit from seeking information from the same resources as their neighbors.
The National Association for the Education of Young Children,
NAEYC
, provides resources, information, conferences and support for early childhood programs, educators, caregivers, families and other advocates for children. Dedicated to raising the quality of programs for children through the age of eight years old, the NAEYC provides program standards and basic information for families on quality preschool, kindergarten and primary education programs, as well as childcare.
Many parents of children with special needs are determined to find the best opportunities for their sons and daughters to grow up included in the stimulating and nurturing environments that also benefit their mainstream peers. The NAEYC offers accreditation to programs that meet their standards as well as ongoing training and continuing education for staff, mentors and trainers in the field.
The annual NAEYC Conferences in 2013 is scheduled for November 20-23 in Washington D.C.
The National Institute for Early Childhood Professional Development is designed for professionals who prepare, mentor and train early childhood professionals. NAEYC's 2013 NIECPD Developmentally Appropriate Practice will be held June 9 – 12 in San Francisco. Many outstanding regional, state and local conferences on early childhood education are also listed at their website.
NAEYC State, Regional and Local)Affiliate Conference Information
can be found at
the NAEYC website - https://www.naeyc.org
Browse at your local bookstore, public library, or online retailers for titles like
Developmentally Appropriate Play: Guiding Young Children to a Higher Level
or
Developmentally Appropriate Practice in Early Childhood Programs (N.A.E.Y.C. Series #234)
Early Learning:This is Not A Test
https://m.huffpost.com/us/entry/4292334
Technology and Interactive Media as Tools in Early Childhood Programs Serving Children from Birth through Age 8
https://www.naeyc.org/content/technology-and-young-children
Some of the excellent resources to be found at the NAEYC website include:
Teaching Young Children (TYC), a magazine for preschool educators; Young Children, a peer-reviewed, professional journal; and Voices of Practitioners: Teacher Research in Early Childhood Education, an online professional journal. Early Childhood Research Quarterly is the NAEYC-sponsored scholarly journal
.
Articles from past issues of Young Children and Teaching Young Children and can be found at
https://www.naeyc.org/tyc/pastissues
Many articles have been translated into (or from) Spanish.
Young Children with Autism Spectrum Disorder: Strategies that Work
Picturing Good Practice. Take a Look! Visual Supports for Learning
Replacing Time-Out: Using Guidance to Maintain an Encouraging Classroom
"That Food Makes Me Sick" Managing Food Intolerances In Early Childhood Settings
Assistive Technology: Supporting the Participation of Children with Disabilities
Making the MOST of Creativity in Activities for Young Children with Disabilities
Supporting English-Language Learners
Dual Language Learners
https://www.naeyc.org/tyc/links/duallanguagelearners
Transitions to Kindergarten
https://www.naeyc.org/tyc/ARTICLE/TRANSITIONS-TO-KINDERGARTEN
TYC's second themed issue, scheduled for December 2013/January 2014, will include a variety of articles about Individualizing to Help All Preschoolers Be Successful Learners.
NAEYC for Families
https://families.naeyc.org/learning-and-development
Books for Inclusion
Early Childhood Education - Books in Spanish
Diversity and Anti-Bias Curriculum
https://www.naeyc.org/store
PDF Articles
https://www.naeyc.org/yc/pastissues
Assistive Technology - Supporting the Participation of Children with Disabilities
Position Statement on Inclusion - Early Childhood
Achieving High-Quality Child Care
Early Learning Standards
"Standards recognize and accommodate variations in children's cultures, languages, communities, and individual characteristics, abilities, and disabilities. This flexibility supports positive outcomes for all children"
Children's Literature about Health, Nutrition, and Safety - A First Look at Disability
Children's Books about Family Relationships and Experiences - Grandparents
Collaborative Steps - Paving the Way to Kindergarten for Young Children
Print and Online Resources on Environments That Support Exploring, Learning, and Living
You Should Also Read:
Kindergarten Transition
Printing and Cursive Handwriting
Universal Design for Learning


Related Articles
Editor's Picks Articles
Top Ten Articles
Previous Features
Site Map



Follow @DownSynAdvocacy
Tweet





Content copyright © 2022 by Pamela Wilson. All rights reserved.
This content was written by Pamela Wilson. If you wish to use this content in any manner, you need written permission. Contact Pamela Wilson for details.