Printing, Cursive Writing, Childhood Disabilities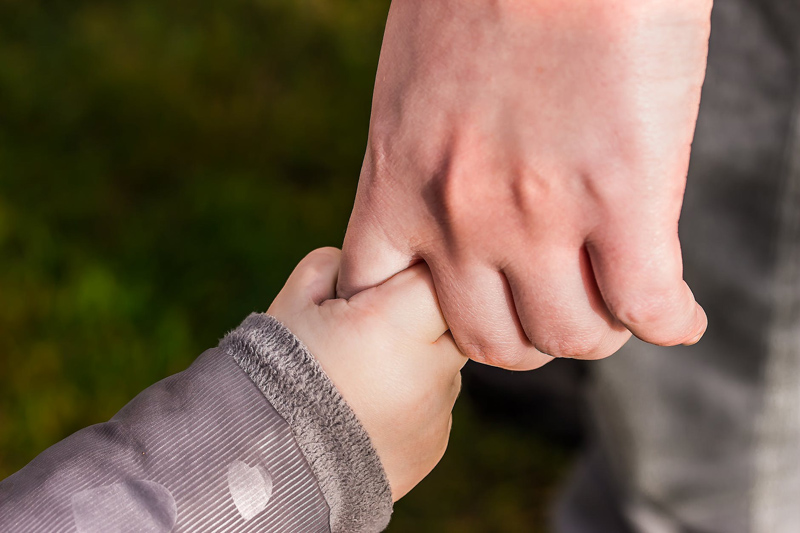 Amazing diversity can be observed in mainstream classrooms among children who are learning to print or write in cursive. Ease of learning may be effected by the age, gender or physical development of the child, differences in neurological maturity and readiness, the tools available and the teaching methods that are used in the classroom.
Children with learning disabilities, developmental delays, or other special needs may show similar diversity in their ease of developing or acquiring writing skills. Some of the modifications, accommodations, support or other strategies that have been developed for students with learning challenges often benefit their mainstream peers.
Teaching strategies for mainstream classrooms often accommodate students who need extra help or more practice to develop clarity and spacing in their writing. Where students with learning disabilities may need their assignments to reflect a connection to the everyday real world outside the classroom, or imaginative connection to their favorite activities or entertainments, their mainstream peers also benefit from these connections.
As in other areas, our children with special needs are more like their mainstream peers, and the encouragement or support that we make available to them also benefits their classmates.
Children who have a strong desire to write but who are still emerging writers often benefit from using templates, stamps, keyboards, preprinted words and phrases, or other items that encourage self expression and communication.
Browse at local bookstores, teacher supply stores, or online booksellers like amazon.com for books like
Handwriting Without Tears
What Learning Cursive Does for Your Brain - Psychology Today
https://www.psychologytoday.com/blog/memory-medic/201303/what-learning-cursive-does-your-brain
OT Corner: Handwriting Mastery Begins
Before the Introduction of a Pencil
https://ht.ly/kDWc3
Endangered Species: In Defense of Cursive Writing
https://www.good.is/posts/endangered-species-in-defense-of-cursive-writing
Connecting the Dots Between Handwriting and High Scores
https://schoolsofthought.blogs.cnn.com/2012/02/03/connecting-the-dots-between-handwriting-and-high-scores/
https://ht.ly/8WFIy
Teachnology Website:
Handwriting Lesson Plans
https://www.teach-nology.com/teachers/lesson_plans/language_arts/handwriting
Language Arts Based Teaching Theme Units - Handwriting
https://www.teach-nology.com/themes/lang_arts/handwriting
Jane Farrall: Lots of alternatives - "Pencils" for everyone
https://www.janefarrall.com/blog/2012/12/19/lots-of-alternatives-pencils-for-everyone/
Using Handwriting Without Tears for Children with Disabilities
https://www.hwtears.com/therapists/hints.html#using
A to Z Home's Cool Homeschooling
Resources for Teaching Handwriting
https://homeschooling.gomilpitas.com/weblinks/handwriting.htm
Teaching Handwriting - Lisa Marnell, OTR MA
https://www.handwritinghelpforkids.com
Teaching Handwriting to Children with Special Needs
https://www.bellaonline.com/articles/art51022.asp
AshleysMom.com
Exploring and Designing Technology Solutions
for Today's Educational Needs and
Children with Learning Differences
https://www.ashleysmom.com/index.html
Transitional Fonts for Emerging Writers
https://www.ashleysmom.com/pages/transfonts.html
Inclusion at Its Best
https://www.ashleysmom.com/pages/inclusion.html
Ashley's Mom website
Tech Aides and Support
https://www.ashleysmom.com
National Center for Learning Disabilities
https://www.ncld.org
Warning Signs of Dysgraphia
Teaching Strategies, Accommodations and Modifications for Early Writers
Teaching Strategies Accommodations and Modifications for Young Students
Teaching Strategies Accommodations and Modifications for Teens and Adults
Margaret Kay on Dysgraphia:
Dysgraphia due to spelling disabilities, motor coordination, language disabilities
https://www.margaretkay.com/Dysgraphia.htm
Dysgraphia due to anatomical problems, executive dysfunction,
motor planning or visual-spatial perception
Dysgraphia due to dyslexia, motor clumsiness, or lack of understanding of spacing
Dysgraphia due to developmental disability, psychosocial deprivation,
poor school attendance or lack of direct instruction in written language
https://www.margaretkay.com/Dysgraphia.htm
Dysgraphia and Children with Aspergers Syndrome
Gentle Teaching
- Teaching children and adults with developmental disabilities to feel safe, loved, loving, and engaged
https://www.gentleteaching.com
Sensory Integration as a Daily Strategy of Care Giving
https://www.gentleteaching.nl/sensory.htm
Love and Learning
https://www.loveandlearning.com
You Should Also Read:
Universal Design for Learning
Teaching Handwriting to Children with Special Needs
IEP Preparation - Teacher Support


Related Articles
Editor's Picks Articles
Top Ten Articles
Previous Features
Site Map



Follow @DownSynAdvocacy
Tweet





Content copyright © 2022 by Pamela Wilson. All rights reserved.
This content was written by Pamela Wilson. If you wish to use this content in any manner, you need written permission. Contact Pamela Wilson for details.