Universal Design - General Education Curriculum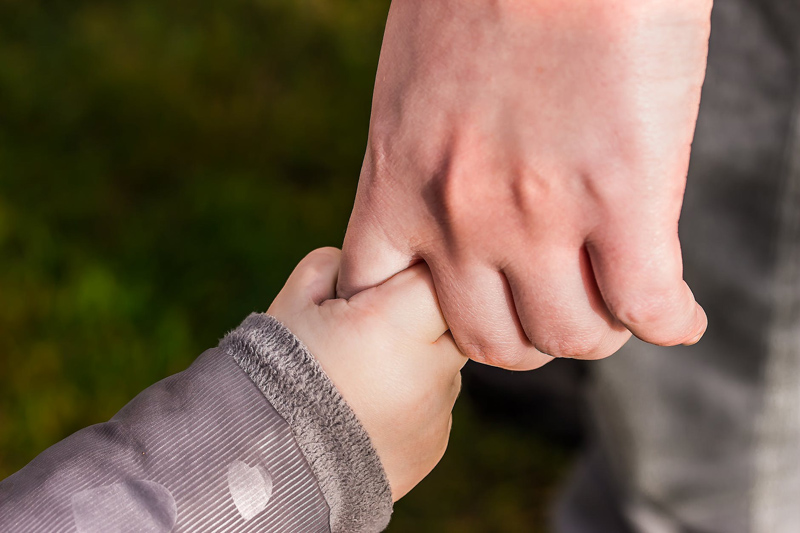 Universal Design for Learning builds access and opportunities for students with special needs and their mainstream classmates to be challenged by and benefit from general education curriculum.
Some students with special needs, who have had the benefit of individualized education plans and technology support brought in to special education classrooms, have blossomed because the small accommodations and supports they needed to reach their potential worked to amaze their teachers and families.
Many students with developmental disabilities, chronic health conditions or other challenges have shown us that they can go far beyond our expectations when given the opportunities they find in mainstream classroom with individualized education plans, learning support and inclusion.
Decades ago, university researchers found that students struggling with academic skills could benefit from electro-mechanical devices and computer aided instruction. Theories of 'multiple intelligences' inspired teachers, administrators and families to evaluate mainstream students in new ways, acknowledging talents and abilities that often mean as much as typical or gifted academic skills and success.
Children with Down syndrome given the benefit of computer software specifically designed to meet their individual needs inspired researchers by the understanding they demonstrated and the level of expression they could produce.
Teens with cerebral palsy given Morse code access to home computers were able to argue with their parents for the first time about important matters like bedtimes and television show preferences, to express opinions on support staff, and share their plans and dreams for the future.
Children's toys, VCRs, home computers, the internet and world wide web expanded the use of technology in the classroom and at home, with greater access through libraries and wireless technology available for more students and families than most of us could have imagined twenty years ago.
The Universal Design for Learning philosophy and strategies have developed as much from students with special needs showing us their capacity and ambition to learn as it has from researchers and teachers who have been working so hard find better ways to support and encourage them, to adapt curriculum and discover their individual learning styles.
All students in the classroom benefit from the strategies and support found through Universal Design for Learning because they, too, are recognized as individuals. Education professionals working with students who benefit from adapted curriculum and peer support have found that mainstream students also have distinctive learning styles and benefit from adaptations that were meant for a classmate on an IEP.
Most teachers have a good understanding of the diversity of their classrooms and seek out or invent their own ways to reach every child. It must be frustrating for those whose classrooms expand to the point where there is just not enough time or help to leave no child behind.
When my son was in his mainstream second grade class, his reading skills blossomed when items in his classroom were labelled to benefit a new 'ESL' student. There was a general improvement in spelling test scores after the student learning English as a Second Language joined their class.
Many times, we do not realize that average or gifted students are struggling with a particular subject or academic skill, until a happy accident provides them with the small accomodations, support or encouragement they need to understand or perform it, due to a different strategy or tool provided.
At the same time, we may not be aware a student with an IEP is able to learn a particular subject or develop a skill because we have not provided the strategy or tool that would open that door for them.
Students who struggle and don't fail may become as disenchanted with education and other endeavors as those who never experience success or the feeling of adequacy to a task that keeps most adults engaged and interested in new pursuits.
As I understand it, the folks at the Center for Applied Special Technology, CAST, developed the Universal Design for Learning to give all students access to adequately challenging general education curriculum in ways that have meaning for each individual, with flexible, built in options for mainstream and gifted classmates as well as those with IEPs.
Find out more about it at:
CAST - Center for Applied Special Technology
Universal Design for Learning
https://www.cast.org
Browse in your local bookstore, public library or online retailers for books about
Universal Design for Learning
, Adapting Curriculum for Children
or Teaching by Design - Using Your Computer to Create Materials for Students with Learning Differences
All Along By Katie Bacon - Harvard Graduate School of Education
How a little idea called Universal Design for Learning has grown to become a big idea — elastic enough to fit every kid.
https://www.gse.harvard.edu/news-impact/2014/01/all-along/
Using UDL to meet Common Core standards for all students
https://archive.brookespublishing.com/articles/ed-article-1113.htm
Curriculum Access for All
- A Conversation with Grace Meo
How Teachers can use Universal Design for Learning to Individualize Instruction - Harvard Education Newsletter
https://www.edletter.org/past/issues/2005-nd/meo.shtml
Universal Design for Learning (UDL) and Differentiated Instruction (DI)
The Difference Between UDL and DI
https://thastingssped646.wordpress.com/2012/02/23/the-difference-between-udl-and-di/
Universal Design for Learning Supported with Assistive Technology
https://homepage.mac.com/seilts/udl_at/index.html
Linking Curriculum, Courses, and Instructional Strategies to the Standards Set for All Students
https://www.wrightslaw.com/info/section504.ada.peer.htm
I See What You Mean! Visual Tools to Promote Inclusive Learning
Volume 5, Issues 4 and 5
https://www.disabilitysolutions.org/newsletters/volume5.html
Using Handwriting Without Tears for Children with Disabilities
https://www.hwtears.com/therapists/hints.html#using
Accessible Playgrounds and Naturally Integrated Play Areas
https://www.bellaonline.com/articles/art51542.asp
Chelmsford test-driving new curriculum - Universal Design for Learning (UDL)
https://www.lowellsun.com/local/ci_21185510/chelmsford-test-driving-new-curriculum
Universal Design for Learning Boosts Student Inclusion
https://bit.ly/17CkG5m
You Should Also Read:
Inclusion of Children with Disabilities Benefits Classmates
Friendship and Inclusion
Thoughts From the Middle of the Night


Related Articles
Editor's Picks Articles
Top Ten Articles
Previous Features
Site Map



Follow @DownSynAdvocacy
Tweet





Content copyright © 2022 by Pamela Wilson. All rights reserved.
This content was written by Pamela Wilson. If you wish to use this content in any manner, you need written permission. Contact Pamela Wilson for details.