'Tropic Thunder' Movie Affects Ordinary Lives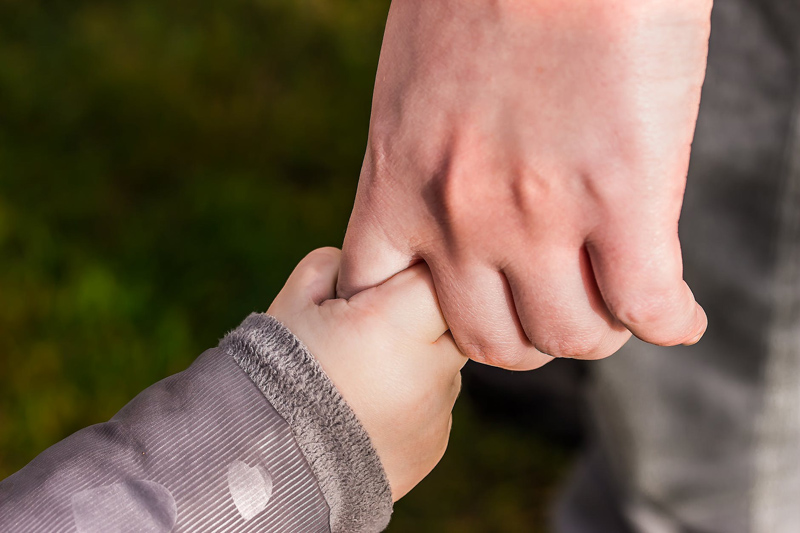 Ben Stiller´s movie,
Tropic Thunder
, features a humiliating portrayal of a developmentally disabled character, a poorly written script and a ´movie within a movie´ that promotes casual use of hate language demeaning to people with intellectual disabilities.
The words are used in direct reference to the character Simple Jack, not like the thoughtless common usage more often heard in reference to poor decisions by intellectually average or gifted people. Those who are drawn to the movie after hearing about the controversy, as well as those who see the television promotions that diguise the mediocrity of the production, will easily recognize that the most vulnerable individuals in our community can still be targets for humiliation and torment without any fear of retaliation or condemnation.
My son would have taken his girlfriend to see the movie on opening weekend. They know an "R" rating on a comedy means it is for adults only, and they read movie reviews to make sure they are not spending their hard earned money on a dud.
I don't know how far into the movie it would have been before they were assaulted by what Dave Hingsburger calls 'the words that hit like a fist' - and then sat there in the dark hearing the laughter of the audience all around them, people who they might have trusted until then.
I might have been sitting a few rows behind them, thinking I was going to enjoy a simple evening out with a few of my own friends, putting the troubles of the times out of our minds for a while. If I had been prepared maybe I would have hissed, or booed, or yelled something over the dialog. Anything to distract people from the images and to distract them from the mean messages.
I probably would have been too stunned, embarrassed, and confused to speak out then. It would not have taken me long to scramble down and lead my son and his sweetheart out of there. I would have had to come back another day to demand a refund of our tickets and refreshments - or maybe I would never go back at all. Many theater patrons who have been writing reviews at movie websites mention that paying high ticket prices to see a turkey like Tropic Thunder after reading positive reviews in publications owned by the same companies that own movie studios is why they prefer to wait to rent DVDs. This is driving community theaters out of business.
Thanks to warnings posted on the Down syndrome list serv directing me to the PatriciaEBauer.com website, Dave Hingsburger's blog and Terri Mauro's observations, I already knew that the misdirected insults in
Tropic Thunder
would be a problem for my son, his girlfriend and our whole community. It's too bad that most theater employees and movie buffs with developmental disabilities were not alerted to the derogatory content, just as it's a shame that mainstream movie patrons were not alerted to the low quality of the writing and directing. With honest reviews, the movie would be out of theaters before 'word of mouth' reports killed it.
I am grateful that advocates got the word out, although it then fell to me to let my son know that Ben Stiller had written hate language into the script and also played a character meanly designed to portray a contemptible stereotype of a developmentally disabled character.
It was left to me to explain that there are many repetitions of the word 'r#tard' including two new 'catchphrases' that bullies would be shouting out for the next twenty years.
I had to cut into our casual afternoon with the news that some of his favorite actors were in an atrocious movie promoting the pointed use of hateful comments they could only attribute to creativity and free speech. I had to tell him the movie makers put together an awful promotional website, tuggspeedman.com for the 'movie within a movie' that DreamWorks removed from the internet only after vigorous protests from advocacy organizations.
Since advocates planned to protest the movie and give out information to theater patrons at the premier in Los Angeles, I asked if he wanted to go to our neighborhood multiplex and let people know that the movie, its language and themes were insulting, hurtful and threatening to children and adults with disabilities. I assured him that most people would be disgusted to learn about what Ben Stiller thought was funny.
He said he did not want to be around people who used that word or had heard it in the movie theater. No discussion. That meant that we would not be seeing other movies in the new theater at the mall, or plan shopping trips there, in hopes of avoiding audiences who will be inspired to shout out the catch phrases that the movie makers are so proud they wrote.
We were in the car finishing errands the next day when my son and I both heard that word on the radio. He moved quickly to change the station but I asked him to stop, saying they had to be talking about
Tropic Thunder
- no one would use that word on the radio otherwise. Sure enough, the next voice we heard was Timothy Shriver, explaining why hate language and the mean stereotype of the Simple Jack character were just plain wrong.
For a few moments, I was so happy for my son to hear Timothy Shriver's words. I turned the sound up so he could hear that I was not the only one speaking out against the movie's hate language, script and portrayal of a character with developmental disabilities.
Unfortunately the young DJs followed up Timothy Shriver's words with the sound track of the full scene from the movie about 'going full r#tard' , saying it was the funniest scene in the movie and lecturing the young audience about the importance of freedom of speech and creativity, etc. For a few minutes the arrogant young man explained how Timothy Shriver and people with disabilities have gotten it wrong all along. It was much worse than what I had warned Evan about when he saw the movie ad on TV.
I could not protect my son, or anyone in our family or community, by keeping him out of the theater. The language and attitude spilled out from the radio, directed at all the other under 30's in the community who are so hungry for entertainment that they listen to any dreck that is spewed out.
When my son started special ed preschool, I was shocked to learn that he and his classmates were taught the meaning of the word 'hate' by teachers who felt it was appropriate to prepare three year olds to expect that feeling from adults and other children in our community.
Before his fourth birthday I saw him flinch for the first time when he heard the word r#tard used in casual conversation at a restaurant table next to ours.
All these years later, he sat staring straight forward listening to an otherwise boring punk chattering on the radio about how words don't matter and Timothy Shriver just doesn't get what Ben Stiller was trying to do. We are finding out more than we ever wanted to know about what he has accomplished.
Most critics who have seen
Tropic Thunder
and are *not* bothered by the language, marketing or portrayal of the Simple Jack character still recognize that it is a mediocre movie. Worthless movies live on a long time through DVDs. I expected they would pull out all the marketing stops to promote the most objectionable scenes in the movie, and the DVD would no doubt feature the TuggSpeedman.com promotional bits that DreamWork pulled from the internet.
I asked readers to help get the word out; to see the forum associated with this article and webpage to find resources and information, or use any search engine to find out more about the protest and boycott. Our voices joined so many others that when the movie plays on cable the r-word is replaced and it may be the same with videos.
Browse at your local bookstore, public library or online retailer for books like
Gifts - Mothers Reflect on How Children with Down Syndrome Enrich Their Lives
'Tropic Thunder' finds itself at the center of a firestorm
Advocates of the disabled condemn spoof
https://www.seattlepi.com/ae/movies/article/Tropic-Thunder-finds-itself-at-the-center-of-a-1281999.php
The words that batter
https://www.abc.net.au/rampup/articles/2013/08/30/3837517.htm
Patricia Bauer - Washington Post
A Word, A Movie, and My Family's Battle
Terri Mauro
Satire Means Never Having to Say You're Sorry
https://specialchildren.about.com
Patricia Bauer's synopsis
of the story line, offensive scenes and language
in
Tropic Thunder
https://www.patriciaebauer.com
Tropic Thunder and the R-word
(About international distribution of the film)
Hollywood's offensive portrayal of a person with an intellectual disability should not be tolerated
https://www.guardian.co.uk
Advocacy Materials:
Public Service Announcement at blueberryshoes.com
AAPD Petition
Words Hit Like A Fist cards
John Franklin Stephens
Op-Ed in the Roanoke Times
When Words Wound
at PatriciaEBauer.com
Second Thoughts on the Tropic Thunder Boycott
https://www.bellaonline.com/articles/art58300.asp
TBTL - Radio Show 710 KIRO News Talk
https://www.mynorthwest.com/?nid=133&cmsid=93
That show is available online for downloading - it was the first day 710 KIRO had been simulcast on FM at 97.3 and on Comcast Cable 985.
You Should Also Read:
Melissa Riggio Made a Difference
Friendship and Inclusion for Children with Special Needs
Is Diversity Like a New Box of Crayons?


Related Articles
Editor's Picks Articles
Top Ten Articles
Previous Features
Site Map



Follow @DownSynAdvocacy
Tweet





Content copyright © 2022 by Pamela Wilson. All rights reserved.
This content was written by Pamela Wilson. If you wish to use this content in any manner, you need written permission. Contact Pamela Wilson for details.