Second Thoughts on the Tropic Thunder Boycott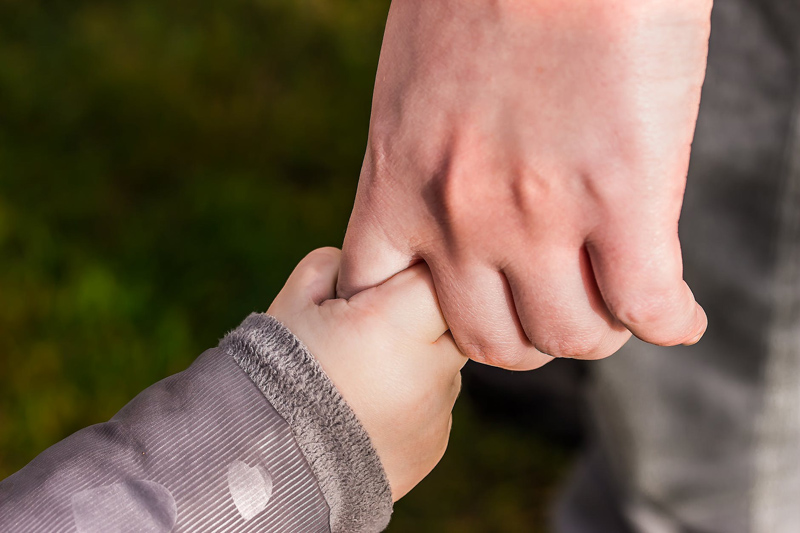 Today I decided that I want everyone in my community to see the movie,
Tropic Thunder
. This unexpected change of heart follows wholehearted support for the boycott called for by advocates and disability activists throughout the USA after preview showings of the film.
It was important to me that people in my community were warned about scenes and dialog in the movie that would feel like assaults to theater patrons with developmental disabilities and their families and would be more humiliating when the audience around them laughed.
I was angry that movie audience would take the language, catch phrases and far less-than-subliminal messages from the movie out into our communities and schools. National organizations, individual parents, and people with developmental disabilities spoke out explaining why the "r-word" has been considered hate language for as long as we can remember. Creating awareness through testimony and dialog has resulted in a backlash that underscores the need for protest and boycott of the film.
But today I realized I want everyone in the USA to see
Tropic Thunder
. Every neighbor, school principal, police officer, store clerk and medical professional should see this movie while it is in theaters. I want them to know why people with disabilities and their families were shocked and angry, deeply hurt and disappointed - and why they called for a boycott of this film and DVD.
It doesn't matter if audiences understand while watching that this movie, written to poke fun at Hollywood insiders, causes overwhelming distress to worried moms of newly diagnosed babies and alarms families of kindergartners to high school seniors ready to transition to ordinary adult life. School principals and parents of our children's classmates need to know what anti-bullying progam in their schools are up against.
If everyday people don't see this movie right now, what we write will not make sense to them.
Tropic Thunder
has an 'R' rating and movie reviewers give it five stars. They can't expect us to be reliable reporters when none of us wants to see the film and those who have say it's worse than expected. How can we expect the general public to understand the dread we feel at the thought of the 'extras' that will be available when the DVD is released, when they are unaware of the excesses of the basic picture?
My son and I have not stopped going to the movies, but we have avoided theaters that show
Tropic Thunder
- often on two screens. Although there are plenty of other movies offered at those theaters, the parking lots and concession lines are half as full as we expect on the weekends.
Today I brought copies of Patricia E. Bauer's Washington Post article, John Franklin Stephens' letter to the editor, and the AAPD petition to a multiplex that is usually the least crowded of the local theaters.
I explained to the sweet young woman at the ticket window that we had considered setting up a card table, promoting the boycott of the movie and sharing our concerns with our neighbors, but decided instead to ask that theater employees post the articles in their break room.
Walking back to the car, comparing the huge but crowded parking lot there to the relatively empty on at the theater that was not showing
Tropic Thunder
, I decided that I would no longer support the boycott.
I do not want our local movie theaters to lose money on ticket sales and concessions. People are already getting tight with discretionary spending; if they don't support our neighborhood multiplex it might close down. First they would reduce work shifts, and then cut people on the payroll.
Many of my children's friends have worked in those theaters during and after high school. My son has always been treated with respect and friendship by theater employees we don't see anywhere else. My son is in the market for a job and I want to keep all his options open.
We who are boycotting the movie and also avoiding theaters that feature it to avoid movie patrons in the lobby who immediately adopt the catch phrases in
Tropic Thunder
are not buying tickets, drinks, snacks or candy.
Those who are waiting to see
Tropic Thunder
and other movies on DVD are not supporting neighborhood theaters.
I want everyone in my community who can stand it to go see
Tropic Thunder
, and each person should make a hefty contribution at the concession counter, too.
DreamWorks should offer free movie passes to families of children with disabilities to provide to educators and counselors who should not have to pay to see the movie and falsely inflate ticket sales. Theaters would benefit from snack bar sales. Otherwise, buy a ticket for another movie when you go in to see
Tropic Thunder
, so you don't have to ask for a refund from the manager.
It would be better for the community as a whole for everyone who does not think they will be offended by the movie to catch it on the big screen - and boycott the DVD.
I am reconsidering support for the international
Tropic Thunder
boycott. Parents and advocates in other countries who dread the importation of the ugly r-word might want to rethink promoting the boycott when it opens in their hometowns.
If everyone sees this movie, many more will appreciate the concerns we bring to their attention. Everyone capable of reflecting on what they have seen has the capacity to understand our protest. We want other parents, human rights activists and others in marginalized communities to experience the language and imagery of the movie so they can make informed decisions about whether to restrict their children's access to it.
It may be too much to expect from the writers of
Tropic Thunder
to comprehend that merely using language that demeans, humiliates and intimidates people with disabilities is a form of bullying. But I have higher expectations of people in our community who hear our stories, and hear from our sons and daughters. We must continue protesting, sharing our perspectives, and standing firm against attacks on people with intellectual disabilities. Our children and families are full members of our communities and we want businesses to know we consider their needs while expecting them to consider ours.
Theater owners could be the biggest supporters we have, because their business depends on getting theater patrons into seats and being entertained. I imagine that they are quite frustrated that Hollywood put so much money into a movie that is too offensive to watch for 14.3 million people with cognitive disabilities and their families. They'd much rather have more movies and more actors like the ones that
Tropic Thunder
lampoons. And of course, so would theater patrons like you and me. But for now, persuade other people that they must see the summer blockbuster,
Tropic Thunder
.
*Writer's Note: Due to the response of individuals who have taken on the responsibility of seeing
Tropic Thunder
and wish they had not, I hereby withdraw the suggestion, and apologize to those who would otherwise have missed the unpleasant experience.*
Browse at your local bookstore, public library or online retailer for DVDs or books on friendship, inclusion, advocacy and family life, like
Married with Special-Needs Children: A Couples' Guide to Keeping Connected
'Tropic Thunder' finds itself at the center of a firestorm
Advocates of the disabled condemn spoof
https://www.seattlepi.com/ae/movies/article/Tropic-Thunder-finds-itself-at-the-center-of-a-1281999.php
Patricia Bauer - Washington Post
A Word, A Movie, and My Family's Battle
Terri Mauro
Satire Means Never Having to Say You're Sorry
https://specialchildren.about.com
Patricia Bauer's synopsis
of the story line, offensive scenes and language
in
Tropic Thunder
https://www.patriciaebauer.com
Tropic Thunder and the R-word
(About international distribution of the film)
Hollywood's offensive portrayal of a person with an intellectual disability should not be tolerated
https://www.guardian.co.uk
Advocacy Materials:
Public Service Announcement at blueberryshoes.com
AAPD Petition
Words Hit Like A Fist cards
John Franklin Stephens
Op-Ed in the Roanoke Times
When Words Wound
at PatriciaEBauer.com
Tropic Thunder Affects Ordinary Life
https://www.bellaonline.com/articles/art58185.asp
You Should Also Read:
Is Diversity Like A New Box of Crayons?
Inclusion of Children with Disabilities Benefits Classmates
Friendship and Inclusion for Children with Special Needs


Related Articles
Editor's Picks Articles
Top Ten Articles
Previous Features
Site Map



Follow @DownSynAdvocacy
Tweet





Content copyright © 2022 by Pamela Wilson. All rights reserved.
This content was written by Pamela Wilson. If you wish to use this content in any manner, you need written permission. Contact Pamela Wilson for details.