Braille for Children - Low Vision or Blind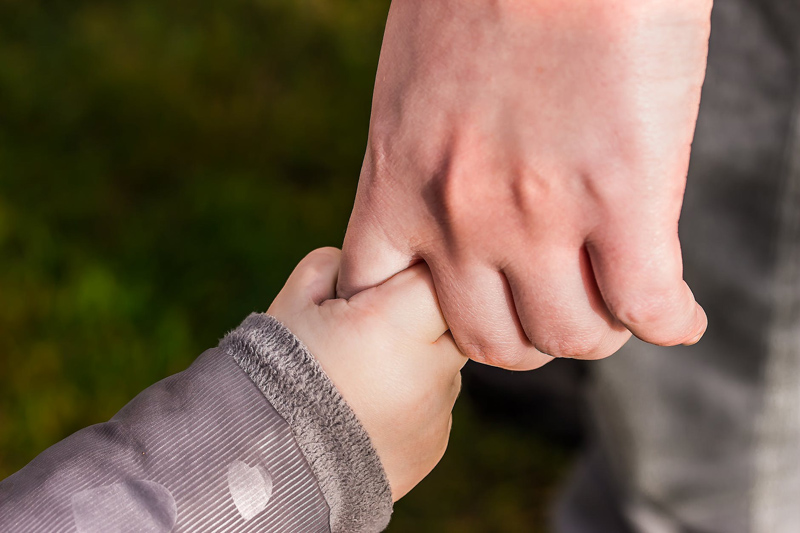 Educators and advocates for the blind and vision-impaired have been concerned for decades about the reduction in the teaching of Braille to blind children and older students with low vision or gradual vision loss.
Advances in technology served to reassure parents that their children could be educated in mainstream classrooms in their neighborhood schools, while audio books, large print and text-to-speech options improved over those years.
Students whose parents insisted have the opportunity to develop Braille reading skills were not always taught consistently or effectively to read Braille or write with a slate and stylus. Some students' vision impairments allowed them to read large print and technological gadgets were thought to be able to capitalize on what vision even some legally blind students could use. Mainstream students and teachers are not commonly offered the opportunity to be taught the use of braille as they are sign language. Parents of preemies with retinopathy of prematurity (ROP) and other babies who start out with or develop vision impairments often have had no friends who grew up blind, or any experience with Braille or other competency building accommodations.
Despite the advances in awareness and opportunities for individuals with significant vision impairment and blindness, few educators or medical professionals have enough experience with a diversity of individuals to be able to speak to parents about their child's best interests and special needs. Parents report being told that their sons and daughters did not need to learn Braille until their vision deteriorated in later childhood.
Thanks to individuals with significant vision impairments and their families and other advocates stepping forward to educate other parents and professionals, we can now find discussion groups and information sponsored by long-time advocacy organizations for the Blind who are determined to bring better awareness to the experiences and accommodations that will give the present generation better opportunities to realize their true potential.
The National Federation of the Blind has an exciting early literacy program known as Braille Reading Pals that is meant to increase opportunities for babies and young children with vision impairment from the start.
Browse at your local bookstore, public library or online retailer for books about raising and educating children with vision impairments, like
_Sadie Can Count_, _Braille for the Sighted_, _Touch the Universe - A Nasa Braille Book of Astronomy_, _Educating the Blind/Visually Impaired Student in the Regular School_, or _Independent Movement and Travel in Blind Children_
or
For the Benefit of Those Who See: Dispatches from the World of the Blind
.
View on Disability: How to make a cheap Braille e-reader.
https://ht.ly/ySV7P
.
National Federation of the Blind Commends Department of Education for New Guidelines on Braille Instruction
https://nfb.org/national-federation-blind-commends-department-education-new-guidelines-braille-instruction
Tablet solution in sight
New device to improve life of blind
12% Literacy 70% Unemployment!
https://bostonherald.com/node/1063666426
Braille comes unbound from the book: how technology can stop a literary crisis
https://www.guardian.co.uk/society/2012/feb/14/technology-brings-braille-back-apple
School continues teaching Braille despite trend
https://www.necn.com/02/05/12/School-continues-teaching-Braille-despit/landing_health.html
Decline of Braille has negative impact on employment for the blind
by Michael Janger
https://bit.ly/aFNH9q
https://michaeljanger.com
Sources for Young Adult books in Braille from eBooks, Project Gutenburg, and BookShare
https://www.boingboing.net/2009/09/13/young-adult-writers.html
Braille Reading Pals - Early Literacy Program
https://www.nfb.org/nfb/Braille_Reading_Pals_-_Early_Literacy_Program.asp
National Center on Severe and Sensory Disabilities
and the National Organization of Parents of Blind Children
Pop-Up IEP - Information for Parents to share with Team Members
https://www.unco.edu/ncssd/bviIEP/index.shtml
National Organization of Parents of Blind Children - NOPBC
https://www.nfb.org
Literacy - Issues for People who are Blind, Parents and Professionals
by Sarah J Blake
https://www.growingstrong.org/blindness/ed/literacy.html
Advocates Protest Limits on Amazon Kindle 2 Read-Aloud Feature
https://www.patriciaebauer.com/2009/04/08/kindle-protest
Communicating with Individuals having a Vision-Related Disability
https://www.disabilityliving.ca/people-with-disabilities-communicating-with-vision-disability
A Role for Sign Language Interpreters: Preserving the Linguistic Human Rights of Deaf People
https://www.streetleverage.com/2012/09/a-role-for-sign-language-interpreters-preserving-the-linguistic-human-rights-of-deaf-people/
Wonder Baby - Echolocation for Blind Children
https://www.wonderbaby.org/articles/echolocation-blind-children
Beginner's Guide to Echolocation for the Blind and Visually Impaired: Learning to See With Your Ears
https://tinyurl.com/n79n2a6
You Should Also Read:
Vision and Eye Related Problems
Wearing Glasses in Early Childhood
Vision Screening in School


Related Articles
Editor's Picks Articles
Top Ten Articles
Previous Features
Site Map



Follow @DownSynAdvocacy
Tweet





Content copyright © 2022 by Pamela Wilson. All rights reserved.
This content was written by Pamela Wilson. If you wish to use this content in any manner, you need written permission. Contact Pamela Wilson for details.