Wearing Glasses in Early Childhood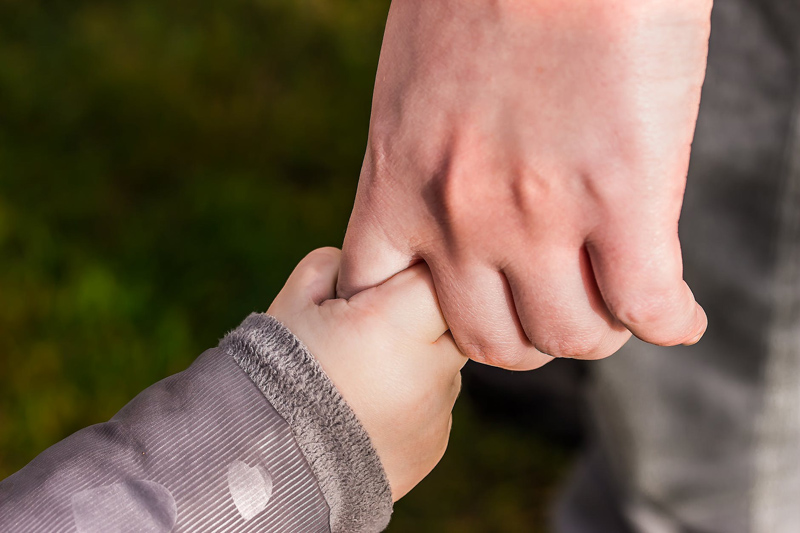 Helping young children learn to wear glasses can be an adventure that strains the limits of a parent's patience, creativity, and bank account. While many offices of pediatric opthamologists and optometrists have knowledgeable support staff, families of young children with a similar diagnosis can be valuable resources.
Children often respond well to rewards for using their glasses, seeing other family members wear glasses frames, and having 'refrigerator rules' that state when glasses must be worn. There are charming children's books, videos and DVDs that feature characters who wear glasses, and many craft stores sell doll glasses that may fit a child's bear or other stuffed animal or 'action figure.' Local or internet support groups may have lending libraries or answers to families' most frequently asked questions that can be reassuring and quite helpful.
Babies as young as a few months who have crossed eyes and extreme farsightedness need to wear glasses all the time, to straighten out the 'lazy' eye. Some babies and young children must learn to tolerate daily 'patching' of one eye for hours at a time.
Some babies have one eye that is extremely out of focus due to nearsightedness, farsightedness, or astigmatism, and need to wear glasses so that the weak eye makes connections with the brain during infancy, to avoid complete loss of vision in the out of focus eye.
Vision problems in babies and young children may be missed by family doctors and optometrists who have not had special training in childhood eye conditions. A late diagnosis can be heartbreaking for families.
Pediatric ophthalmologists and support staff at their offices may have brochures or catalogs that they will share with parents who have questions about a particular diagnosis or vision problem.
Several companies make eyeglass frames in special sizes for babies, toddlers and preschoolers. Some children need special pads for the bridge of the nose, stems that wrap around the back of their ears, or straps that attach to the stems around the back of the head, to keep glasses on during normal play activities. Great progress has been made in recent years to create lenses that are lighter and thinner.
Although teaching a child to wear a pair of glasses can be a frustrating and expensive adventure, it is well worth the investment of time and effort to assure the best possible vision as they grow.
Many parents have been inspired to write articles about their child's experiences, to alert other families to the importance of early diagnosis and treatment, as well as to give good advice about how to persuade the most reluctant child to wear them.
Remember that proper fit and comfort are very important for children and they also may need a few days of practice before they learn how to see through the new lenses. Many children with perfect vision are fascinated by magnifying glasses ~ remember to take snapshots and brag about how wonderful life is since your child started wearing eyeglasses. It's a beautiful world.
Browse at your local bookstore, public library, or online retailer for stories about children who wear glasses, eye patches, or have vision problems, like
_Children with Vision Impairments - A Guide for Parents_, or Working with Visually Impaired Young Students - A Curriculum Guide for 3 to 5 Year Olds
Dr Margaret Woodhouse - Special Needs Optometry, Down Syndrome Vision Clinic
Vision Testing and Eyeglass Fitting (Spectacles)
Accommodation and refractive error in children with Down syndrome: Cross-sectional and longitudinal studies
Development of refractive error and strabismus in children with Down syndrome
Ocular and visual defects amongst people with intellectual disabilities participating in Special Olympics
Acuity measurements in adult subjects using a preferential looking test
Heart defects and ocular anomalies in children with Down's syndrome
Publications
Vision in children with Down's syndrome
https://www.downs-syndrome.org.uk/images/stories/DSA-documents/awarenessweek2013/Journal_article_Maggie_Woodhouse_Vision.pdf
Down Syndrome Eye Clinic and Research Unit
- Cardiff University, Wales
Current and Past Research
Information for Parents, Professionals and Teachers
Eye Terms and Links to Down Syndrome Vision Sites
Bifocals for Children with Down Syndrome
Frames specially formatted to fit children with Down syndrome:
Superior Precision Eyewear for Children who are Special (SPECS)
https://specs4us.com
Fit it Right, See it Bright campaign
https://tinyurl.com/EyeGlsDownSyn
Information pack to help those with Down syndrome achieve better experiences with fitting and wearing glasses:
Before you have an eyetest
https://tinyurl.com/B4EyeTstDownSyn
Prescriptions Options – single lens vs. bi-focal
For parents
For Eye-Care Practitioner
Frame Fitting – modifications
Tips on encouraging children to wear their glasses
Helpful hints on good glasses care
Glossary of Eye Terms
Helpful Links
Some babies and young children with Down syndrome have cataracts
Cataracts and Down Syndrome
Yahoo Group: Down with Cataracts
https://tinyurl.com/DScataracts
Communicating with Individuals having a Vision-Related Disability
https://www.disabilityliving.ca/people-with-disabilities-communicating-with-vision-disability
Caring For Kevin: An Autistic Man, An Exceptional Doctor, A Life Renewed
Behavior, driven by fear and the inability to understand why things are growing darker, can deteriorate further toward what looks like aggression. Rowe, the surgeon, says anyone with a disability or severe mental illness whose mood, anxiety or behavior gets worse should immediately have their vision checked.
https://commonhealth.wbur.org/2013/05/autistic-man-exceptional-surgeon
Wonder Baby - Echolocation for Blind Children
https://www.wonderbaby.org/articles/echolocation-blind-children
Beginner's Guide to Echolocation for the Blind and Visually Impaired: Learning to See With Your Ears
https://tinyurl.com/n79n2a6
You Should Also Read:
Hearing, Vision and Scoliosis Screening at School
Cataracts and Down Syndrome
Vision and Eye Related Problems


Related Articles
Editor's Picks Articles
Top Ten Articles
Previous Features
Site Map



Follow @DownSynAdvocacy
Tweet





Content copyright © 2022 by Pamela Wilson. All rights reserved.
This content was written by Pamela Wilson. If you wish to use this content in any manner, you need written permission. Contact Pamela Wilson for details.