Vision and Eye Related Problems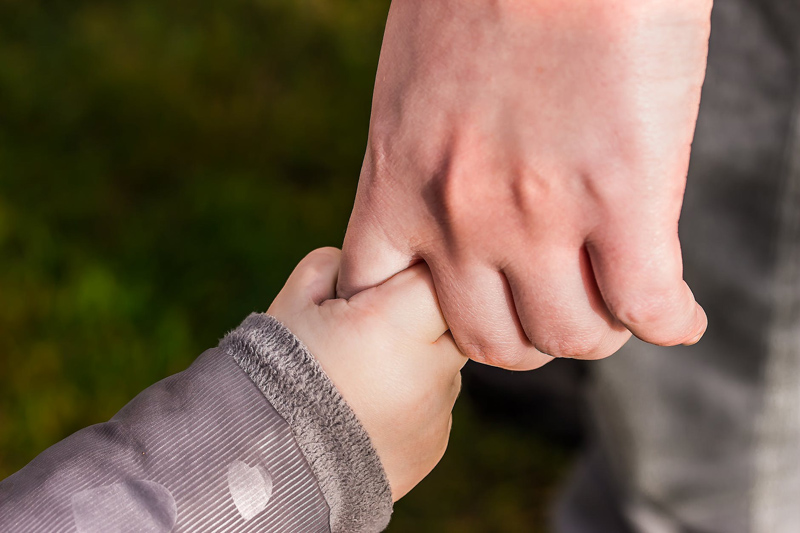 Vision problems in young babies and children may be overlooked if medical professionals do not catch symptoms during infant check ups or well baby checks.
Some parents whose children are diagnosed later have reported concerns about a child's eye alignment, focus or other small differences based on observations or a 'funny feeling' about their child's vision.
When a child is diagnosed with other special needs at birth, during infancy or early childhood, some symptoms of vision impairment may be attributed to the primary diagnosis, or not followed up because of more urgent concerns.
Often, vision or eye problems may be present in babies that require early intervention and treatment to avoid lifelong vision impairment. Medical and education professionals, service groups, parents and other advocates in your community may already have awareness programs that alert parents to symptoms and screening options.
When families have questions about a child's eyesight or eye alignment, they may be referred to an appropriate specialist by their pediatrician. It is often helpful to search reputable websites, public library library or local bookstore about childhood vision and eye related problems while waiting for the specialist appointment. It may also helpful to bring information to your pediatrician's office for your child's records and for reading material in the waiting room for other parents.
A great deal of information available to the general public is concerned with preventing and treating vision and eye problems. Some children are born with conditions that leave them visually impaired for life.
A diagnosis of serious vision impairment or blindness in a baby or young child can be very worrisome to sighted parents and extended family. We who benefit from eyeglasses or contact lenses realize that perfect vision is not necessary for a rich, full and productive life, and the same is true for those who are blind.
It does not take long to learn that the small accommodations and supports that have been developed for children with low or no vision result in typical or advanced development and learning ability. Children with developmental disabilities and serious vision impairment often do learn and develop quite satisfactorily alongside their mainstream peers, and can enjoy a great richness of experience and high quality of life when given the opportunities they need to show us their potential.
Browse at your public library, local bookstore, or online retailer for books about children who have vision problems, wear glasses and/or eye patches, including:
Agapanthus Hum and the Eyeglasses;
The Patch- a story book about a delightful five year old girl who needs to wear an eye patch; or
The Eye Patch Kids DVD For Amblyopia - Strabismus
Wearing Glasses in Early Childhood
https://www.bellaonline.com/articles/art54721.asp
Vision in children with Down's syndrome
https://www.downs-syndrome.org.uk/images/stories/DSA-documents/awarenessweek2013/Journal_article_Maggie_Woodhouse_Vision.pdf
Braille for Children with Vision Impairments
https://www.bellaonline.com/articles/art61342.asp
See Bellaonline.com's
Vision Issues Website
for more great information on children's eye and vision issues.
https://visionissues.bellaonline.com
Family Village
Retinopathy of Prematurity
https://www.familyvillage.wisc.edu/lib_rofp.htm
Blindness and Visual Impairments - Family Village links
https://www.familyvillage.wisc.edu/lib_blnd.htm
Low Vision Products - Family Village
https://www.familyvillage.wisc.edu/at/adaptive-devices.html
Bifocals for Children with Down Syndrome
"Nearly one third of Down's syndrome children who wear bifocal lenses to
help them focus accurately may only need to wear them for two years,
according to new research from Cardiff University."
https://www.sciencedaily.com/releases/2008/04/080429095046.htm
Frames specially formatted to fit children with Down syndrome:
Superior Precision Eyewear for Children who are Special (SPECS)
https://specs4us.com
Communicating with Individuals having a Vision-Related Disability
https://www.disabilityliving.ca/people-with-disabilities-communicating-with-vision-disability
Caring For Kevin: An Autistic Man, An Exceptional Doctor, A Life Renewed
Behavior, driven by fear and the inability to understand why things are growing darker, can deteriorate further toward what looks like aggression. Rowe, the surgeon, says anyone with a disability or severe mental illness whose mood, anxiety or behavior gets worse should immediately have their vision checked.
https://commonhealth.wbur.org/2013/05/autistic-man-exceptional-surgeon
You Should Also Read:
Hearing Vision and Scoliosis Screening at School- Family Village
Wearing Glasses in Early Childhood
Braille for Visually Impaired Children


Related Articles
Editor's Picks Articles
Top Ten Articles
Previous Features
Site Map



Follow @DownSynAdvocacy
Tweet





Content copyright © 2022 by Pamela Wilson. All rights reserved.
This content was written by Pamela Wilson. If you wish to use this content in any manner, you need written permission. Contact Pamela Wilson for details.