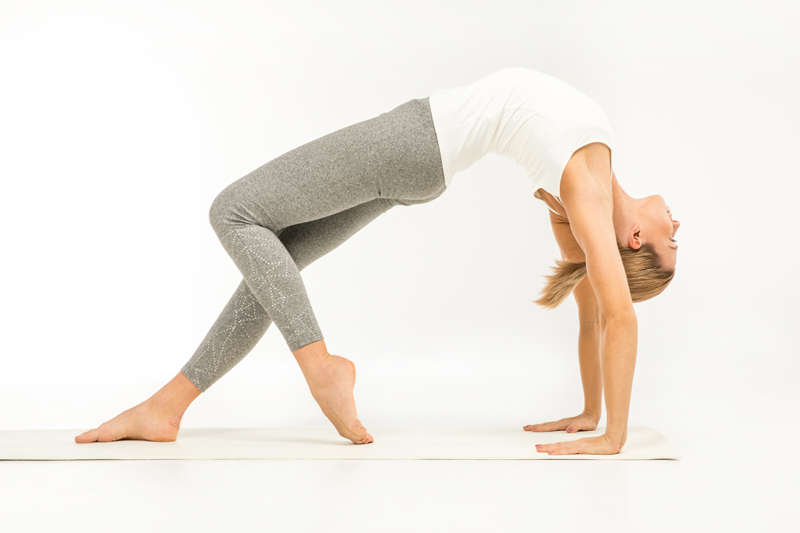 The world bombards us with loudness: brash noise, flashy advertisements, and lurid gossip. We expect that "if it bleeds, it leads" in the news, and that expectation rarely disappoints us. Traffic, crowds, and junk food – none of this is necessarily bad, but how are we to create our own lives in the midst of all this stimuli? Fortunately, the eight limbs of yoga recognize the ongoing need to retreat on a regular basis so as to maintain the integrity of our own thoughts and actions. The fifth limb of yoga, pratyahara or sense withdrawal, is the bridge between the outward actions of the yogic path (yamas, niyamas, asana and pranayama) and the inner work (dharana, dhyana leading us to Samadhi, or bliss.

Savasana is often our first experience of pratyahara. During this asana, we consciously bring our movements to a close, ready ourselves for rest, and then take the time to actively be, rather than do. Our work in this pose allows us to relax and pull away from the world, even the world created by our yoga class, and focus instead on the inner workings of the body and the mind. If we take this pose seriously, we learn that not every itch needs to be immediately scratched, and that thoughts can wait if we need them to. In taking this time for ourselves, we give ourselves a mini-retreat, and allow our bodies and minds to "process" the nourishment of our asana practice. The precept of pratyahara suggests that we take this idea of retreat a step further and give ourselves regular retreats from the world in a number of different ways.

This practice requires discipline. We are programmed to react rather than to act, to turn on music in the car, and to never stop. Pratyahara suggests that we consciously create better habits for ourselves, and make mindful choices about how we spend our time. We can decide, for example, to take a social media fast one afternoon a week, or before we go to bed. We can also practice pratyahara by choosing to focus on the positive rather than to resist the negative; for example, we can decide to take fifteen minutes a day to "forest bathe" or to simply sit outside and fill our senses with the sky, the fresh air, and the flora and fauna in our back yard. By doing this, we shift our focus from the rapid pulse of daily life to the eternal rhythms of nature, and slow down our day in order to gain perspective on – well, try it and find out!

More traditional forms of pratyahara involve the use of guided meditations. We can also focus on the breath, without controlling it, simply using it as a way to pull our focus inward. We can use a mantra or yantra to restrict our senses. At the very least, these techniques are useful as preparation for meditation; at best, they allow us to move inward and achieve a meditative state.

With disciplined practice of pratyahara, we find that we are better able to act in the world rather than react. As we regularly take the time to pull ourselves away from stimuli, we find that we are able to do this instinctively, pausing before deciding how to deal with a problem. This alone can make a radical difference in our ability to skillfully deal with life on life's terms. Fortunately, this is not the only gift of pratyahara, the limb of yoga that teaches us to balance activity with rest, progress with retreat, and movement with stillness. Again, we see how the yogic path is one of union.

You Should Also Read:
Savasana
The Eight Limbs of Yoga


Related Articles
Editor's Picks Articles
Top Ten Articles
Previous Features
Site Map





Content copyright © 2022 by Korie Beth Brown. All rights reserved.
This content was written by Korie Beth Brown. If you wish to use this content in any manner, you need written permission. Contact Korie Beth Brown for details.