TV Actors Who Have Down Syndrome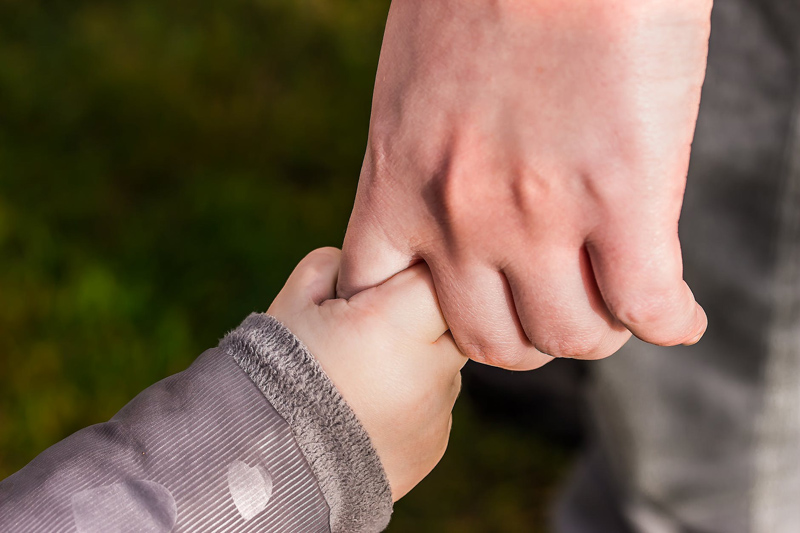 You may have noticed more actors with Down syndrome working in television in recent years than ever before. While many parents are inspired and delighted to see that the general public is being educated by the performances they see, individuals with Down syndrome who have committed themselves to acting are more concerned with the availability of roles for them to play. When you see a character played by an actor with Down syndrome, please take a moment to write a fan letter to the show via email, or start a virtual fan club online.
Individuals with Down syndrome of all ages learn a great deal in stage productions at school or in community theaters. It is much more difficult to start as a beginner among experienced actors. Jason Kingsley, Chris Burke and Andrea Friedman are some of the pioneers in television; others like Brad Silverman, Louise Brown, and Blair Williamson have opened the doors for others. Experienced actors always hope to be called for auditions themselves.
Some roles, like Luke Zimmerman's character in 'The Secret Life of the American Teenager', require younger actors; and more child and even infant actors are called upon. In the future as the true representation of our communities is reflected in television, we hope that more roles for young adults and also older people with Down syndrome are created. Most notable of course are the actors Lauren Potter and Robin Trocki whose characters have appeared in amazing story lines on episodes in Glee. The wonderful Sarah Gordy appears as Lady Pamela Hollands in BBC1's Upstairs Downstairs. Jamie Brewer is notable as Adelaide in American Horror Story. The character at a younger age is played well by Katelyn Reed.
Whatever their age, valuable experience and skills needed in television are most often developed through participation in stage plays and classes on acting. There is a great deal of hurrying up and waiting in an actor's life, with performing taking up a very small part of the time involved. When the director and other actors are ready to tape a scene, a seasoned actor with Down syndrome is there on the spot.
The opportunities that students with Down syndrome have earned in mainstream drama classes as well as actor training through parks department and professional schools have resulted in many excellent local performances by individuals who have Down syndrome. There are of course some critical differences between stage acting and television acting, but experience onstage often gives actors an advantage at auditions or call-backs.
While most thespians enjoy acting as a hobby rather than a vocation, almost all share the dream of seeing themselves on a television or movie screen. But a greater sense of community develops from the actual day to day experiences actors share long before the public has the opportunity to see their work.
Every individual with Down syndrome who has an interest in theater arts has the capacity to perform at a level that communicates more to their fellow actors and the audience than we expect through knowing them in everyday life. Mainstream actors develop their own capacity to move beyond what is expected from them when they are open to getting past their 'comfort level' in everyday life when the writing demands it.
Actors with Down syndrome may have an edge because they more often underestimated and have experienced being suddenly the outsider in unfamiliar situations. They also represent the diversity within the same diagnosis - no two people with Down syndrome are alike and may vary more greatly then their mainstream peers. Individuals with Down syndrome exist in every culture, race, neighborhood and economic class.
The theater community is full of people who have wonderful talents that have not been appreciated or cultivated elsewhere. Few other places work from the first to build an inclusive atmosphere that draws on the aptitudes rather than the challenges that may hold individuals back in everyday life.
When individuals meet for the first time in a rehearsal space there may be little sense of shared experience or knowledge of one another's aptitudes or talents. Sometimes inclusion in the group is through competition for a limited number of roles, whether through auditions or simply 'signing up' while there is a spot in the class, and each person is probably concerned most about their individual performances.
However, through exercises, talking about the play they will perform, reading through lines, learning stage directions, and other experiences, actors create a sum whose whole is greater than its parts. There are many jobs to be done by others than the actors on stage, and the theater community includes individuals whose invaluable skills and hard work add to the quality of the performance and the audience's experience. Like every other actor, individuals with Down syndrome can learn from every member of that community, and contribute as much as they benefit from those relationships.
Audiences can also enhance the quality of performances, so it's important that family, friends and neighbors attend opening nights. The best way to learn how to be a good audience for our sons and daughters with Down syndrome is to see other plays in the community - there is a natural give and take as well as many theater traditions that add to the quality of everyone's experience.
To learn more about actors working in television, movies or other media, see Down Syndrome in Arts and Media (DSIAM), previously (and maybe currently) affiliated with the Down Syndrome Association of Los Angeles (DSALA) website, or other talent agencies featuring actors who express the true diversity of our culture and communities. Featured DSALA actors at the time of this writing included Chris Burke, Louise Brown, Jennifer Cunningham, Andrea Friedman, Kristine Johnson, M.E. Powell, Blair Williamson, Christine Young, Edward Barbanell, Brandon Bauer, Brad Silverman, John Taylor, Ricky Wittman and Ashley Wolfe.
Visit your local library, book/media store or online retailers for books and DVDs like
Self-Management for Actors: Getting Down to (Show) Business
or
Life Goes On - The Complete First Season
and The Secret Life of the American Teenager: Season 1 and
Season Two
.
Movies with characters who have Down Syndrome:
The Eighth Day (Original French - NO English subtitles; Japanese and Korean subtitles),
Duo(Limited Edition),
the documentary, Shorty
Down Syndrome in Arts and Media
https://www.dsiam.org/
DSIAM on Facebook
https://www.facebook.com/ActorswithDownSyndrome
Born to Act Player's Shannon Dieriex, in Cher music video 2013
1:42, 2:18, and 3:02.
https://tinyurl.com/labzc8o
"What I get and need from acting is professional respect"- Sarah Gordy
https://www.changingmindschanginglives.com/2013/08/learning-disability-week-2013-what-i-get-and-need-from-acting-is-professional-respect/
Dramatic Arts Training Can Lead to Greater Opportunities
https://apostrophe.journalgraphicsdigital.com/current/
Apostrophe Magazine Summer July-Sept Pg 40-41
Colin Young and Sarah Gordy in Call The Midwife
10 Interview: Call the Midwife controversy couple
https://www.itv.com/thismorning/showbiz/call-the-midwife-sarah-gordy-colin-young
I was told I'd never be a TV actor
https://dailym.ai/1nBydPk
Escape from labels. Be free, be different: Sarah Gordy at TEDxYouth
https://tinyurl.com/cfebp55
A professional actor with over 10 years experience in TV, theatre, radio
and film. Recent TV credits include 'Upstairs Downstairs'
https://www.youtube.com/watch?v=R47mjyhJvRs&feature=share
The actor with Down's syndrome tackling Dickens
https://www.bbc.com/news/blogs-ouch-27543429
Lauren Potter
https://www.facebook.com/lauren.potter.actress.activist
https://www.imdb.com/name/nm2373670/
Luke Spinelli
https://www.lukespinelli.com/LukeSpinelli.com/RESUME.html
https://www.facebook.com/luke.spinelli.520
BE MY BROTHER - Tropfest 2009 Winner (TSI: "Spring")
https://www.youtube.com/watch?v=8d-7IFN4DKA&feature=plcp
Entertainment Weekly - March 2, 2012
Actors with Down Syndrome
https://www.dsiam.org/pdf/EntertainmentWeekly_120302.pdf
Richard Redlin's Leader of Pack Web Series Makes Diversity Normal
https://suite101.com/article/richard-redlins-leader-of-pack-web-series-makes-diversity-normal-a410459
Down Syndrome Association of Los Angeles
https://www.dsala.org/media.htm
Heart and Halo Talent
https://www.dsala.org/hh_talent.htm
Meet Australian Actor Danny Alsabbagh
https://media-dis-n-dat.blogspot.com/2011/02/get-to-know-up-and-coming-actor-with.html
Sarah Gordy - BBC Upstairs Downstairs
https://www.youtube.com/watch?v=GoDgWvXiZGg
https://www.sarahgordy.com/
Any Day Now: Tribeca Interview - It's a Family Affair
https://www.tribecafilm.com/news-features/Any_Day_Now_Travis_Fine.html
Travis Fine's drama co-stars Alan Cumming and Garret Dillahunt as a couple
fighting prejudice while attempting to adopt a teenager Down syndrome
https://tinyurl.com/8yvkexs
Isaac Leyva -
https://www.imdb.com/name/nm4686126
Menschen - character, actor with Down syndrome
https://www.menschenthemovie.com/
Donate now to help finance the movie at
https://www.indiegogo.com/MENSCHEN
Lauren Potter Plays Becky Jackson On Glee--Now Check Out
the Amazing Work She's Doing Off Set, Too
https://www.glamour.com/about/lauren-potter
GIRLFRIEND: Evan, a young man with Down syndrome, unexpectedly inherits a large sum of money, and decides to use it to help out his friend and high school crush, Candy.
https://tinyurl.com/9pslnhu
Book of Life Goes On - 1st TV show featuring a main character w/ Down syndrome
https://tinyurl.com/8z8ab5t
Life Goes On 1st Season DVD set
https://tinyurl.com/cr54n6c
You Should Also Read:
Down Syndrome and the Acting Gene
Music Education - Every Voice Heard
Costumes for Children with Special Needs


Related Articles
Editor's Picks Articles
Top Ten Articles
Previous Features
Site Map



Follow @DownSynAdvocacy
Tweet





Content copyright © 2022 by Pamela Wilson. All rights reserved.
This content was written by Pamela Wilson. If you wish to use this content in any manner, you need written permission. Contact Pamela Wilson for details.