The iPrompts Application and Childhood Disability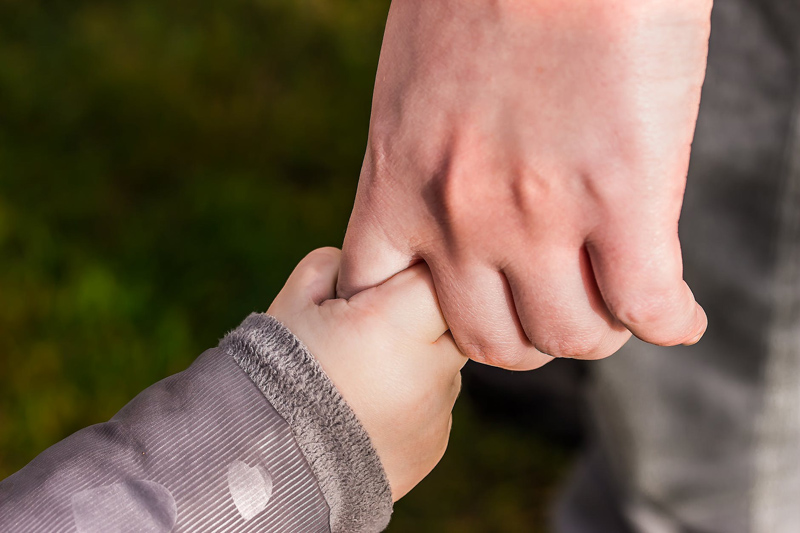 There has been quite a bit of discussion recently about cell phone software applications created for children or teens with developmental disabilities, communication challenges and chronic health conditions. I have been following discussions closely and know it was about time to check out some webpages. I appreciated the visual presentations I found about iPrompts at the HandHeldAdaptive website and now report what I learned there.
The iPhone and iPod Touch software application known as iPrompts was designed as an affordable, easily individualized option for individuals who benefit from picture based prompts that help them understand activities as well as to communicate about what they are doing. The application was initially designed as an aid for parents, teachers and caregivers to present the steps involved in completing an activity, to ease transitions between daily events or changes in routine, and to help individuals stay on task while working on a particular task.
iPrompts has been in use long enough for families and staff to explore the additional capabilities of the software application. Their sons and daughters also use their iPod Touch or iPhone to participate more fully in their education as well as creating better opportunities for inclusion in social activities and community events. Speech Language Pathologists, Occupational Therapists and others who work in schools or private therapy centers have been writing about how they appreciate the ease of programming as well as the ease of use.
And of course there is the 'cool' factor. Children and teens with autism spectrum disorders, Down syndrome, and other childhood disabilities are able to use the iPod Touch or iPhone already wildly popular with their mainstream peers as well as the general population. iPrompts has been available at the since April of 2009. This app was developed by parents of a wonderful young son who has Autism. It is picture rather than sound based.
Children and teens with hearing or auditory processing difficulties as well as a primary diagnosis must have the accommodation that visual schedules and a picture based communication alternative provide to show us how much they understand and to unlock the potential we may not have expected. This is a civil rights and human rights issue as well as a matter of dignity and respect.
The HandHoldAdaptive site has pages that illustrate the iPrompt's features as well as video tutorials. Picture schedules programmed by parents or staff forewarn the individual about scheduled events and activities, who they will be interacting with and where they will be going. Larger pictures are presented and touch-screen scrolling is enabled by turning the device sideways, 90 degrees, to present reminders about the steps in anticipation of the next activity, such as washing hands to prepare for a meal. Other features include a countdown timer to ease a child at home or a student at school out of one activity and into another; a screen that offers Choices between any two items; and an image library that consists of stock photos and illustrations and store images from an iPhone camera.
A critical teacher's review dated May 24, 2009 pointed out some of the problems with the original version of iPrompts that would still be of interest to those considering a purchase:
Teaching Learners with Multiple Needs
https://teachinglearnerswithmultipleneeds.blogspot.com/2009/05/iprompts-itouch-app-review.html
Here's more from the company that makes iPrompts available (and improves it):
Video Tutorial
https://www.handholdadaptive.com/video-tutorial/
Illustrated Features
https://www.handholdadaptive.com/screenshots/
Apple App Store Reviews
https://www.appstorehq.com/iprompts-iphone-28192/app
Browse at your public library, local bookstore or online retailer for more information on using scheduling and prompts to assist children, teens and adults with developmental disabilities and information about
Boardmaker, Makaton and PECS products
Warning: Reports are that at least one third party seller on Amazon.com charges $34.48 for a $25 iTunes gift card, that arrives with its code showing. An accompanying letter explains that this is in case the card is lost in the mail or there are problems redeeming the card. You do not need to pay an extra $9.52 for something that was mailed for 84 cents.
I apologize to readers who may have purchased iTunes gift cards through links here to Amazon.com. Although this website (slightly) benefits from purchases made through Amazon links at the bottom of articles, I recommend that families support local retailers, bookstores and their public library wherever possible. That being said, readers often find highly discounted prices on books and other products, great sales and good service through Amazon and its third party sellers. Please be vigilant about double checking 'handling' costs and other fees when ordering anything online.
iPhone and iPod Touch Apps - Childhood Disability
https://www.bellaonline.com/articles/art62136.asp/
Nintendo Wii Therapy Rehab for Children and Teens
https://www.bellaonline.com/articles/art63675.asp
Proloquo2Go for iPod Touch and iPhone
https://www.bellaonline.com/articles/art63999.asp
You Should Also Read:
Boardmaker and PECS Communication Alternatives
Equine Therapy and Communication
Amazon Kindle 2 and Childhood Disability


Related Articles
Editor's Picks Articles
Top Ten Articles
Previous Features
Site Map



Follow @DownSynAdvocacy
Tweet





Content copyright © 2021 by Pamela Wilson. All rights reserved.
This content was written by Pamela Wilson. If you wish to use this content in any manner, you need written permission. Contact Pamela Wilson for details.