Teens and Pre-Teens with Down Syndrome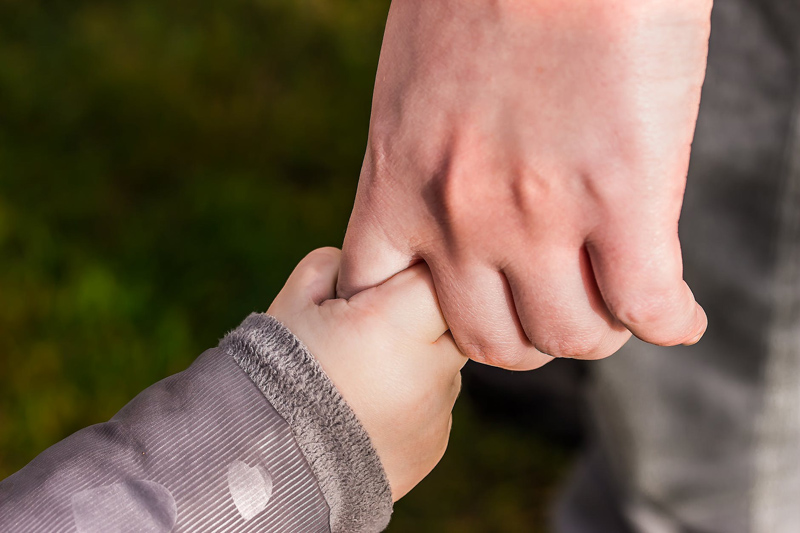 Parents of preteens and adolescents with Down syndrome at local advocacy meetings and events often provide amazing role models for families of babies and young children. While we celebrate the accomplishments and potential of our sons and daughters throughout their lifespan, it is also important to consider the stress of transition into adolescence and the struggles of the teen years while we are advocating for opportunites, support and inclusion.
Exellent information and insight have been available in recent years through the Adult Down Syndrome Center in Illinois through articles and books by Dennis McGuire and Brian Chicoine. Notes from the Adult Down Syndrome Center are available through a Facebook page and their publisher's website.
Previous publications by Siegfried M. Pueschel continue to be helpful for families of adolescents with Down syndrome. These resources should be available at public libraries, local bookstores, and through regional parent groups.
Moms of preteens with Down syndrome may wish to have these resources on hand as their sons and daughters enter their teen years. Teenagers and children in transition to adolescence who are growing up with Down syndrome often face the same challenges as their mainstream peers, and may also experience additional struggles that are just as important to evaluate and understand.
Although the amazing talents, abilities and potential of an individual who has Down syndrome may not change significantly as they transition to adulthood, the complexity of social interactions and availability of support and encouragement may affect the inner resources and stamina that teens can call upon. There may be incidents of grief and loss or other incidents that diminish a teen's circle of support and encouragement in their families and among their friends. Graduation to middle school or high school means a change of staff and classmates as well as greater vulnerability to indifference, prejudice, and unmonitored bullying.
Parents may be baffled by changes in behavior or a greater reliance on structure or resistance to change and growth. There may be new health or medical issues responsible for changes that are instead attributed to typical challenging behavior or developmental disability.
More may be expected of a student with Down syndrome who has achieved higher goals while options for friendship, tutoring, support and accommodations are less available. There may be an outdated expectation that a preteen or teenager has 'reached a plateau' or is otherwise less able to learn and develop higher thinking skills. Late bloomers who have struggled with academic or independent living skills may not have the opportunities they need to achieve earlier IEP goals at later ages.
Families who have not experienced typical teens' adolescent challenges may attribute age appropriate impulses and behavior to Down syndrome. The promise that our sons and daughters are 'more alike than different' may take on a whole new meaning during adolescence. Fortunately, as with their mainstream peers, enough of the wonderful person we have always known remains, and we will have many opportunities to be as proud of our children during adolescence as we have been during their childhood. Being aware of issues that may arise can only help us to support and encourage our sons and daughters through their amazing teen years.
Browse at your public library, local bookstore or online retailer for books like: Browse your local bookstore, public library or online retailer for books like
Mental Wellness in Teens and Adults with Down Syndrome: A Guide to Emotional and Behavioral Strengths and Challenges by Dennis McGuire, Ph.D. & Brian Chicoine, M.D.
or
Teaching Children with Down Syndrome about Their Bodies, Boundaries, and Sexuality (Topics in Down Syndrome)
Paul Sawka's Blog: Being an Adult with Down Syndrome
https://cdss.ca/network/paul/2012/08/14/being-an-adult-with-down-syndrome
We Want Respect: Adults with Intellectual and Developmental Disabilities Address Respect in Research
https://www.aaiddjournals.org/doi/abs/10.1352/1944-7558-117.4.263
Down Syndrome - The Groove and Flexibiilty https://www.woodbinehouse.com/excerpt.asp_Q_product_id_E_1-890627-65-8
2012 Puget Sound Buddy Walk 10/7/2012 Seattle Center 1-4pm
https://tinyurl.com/StrTrkWWE12
Talking to Your PreTeen Daughter About Her Period
https://www.bellaonline.com/articles/art176925.asp
Adolescents With Down Syndrome: Toward a More Fulfilling Life
by Siegfried M. Pueschel and Maria Sustrova
https://tinyurl.com/SgPlTnDS
QUESTION & ANSWER Exchange on Mental & Physical Health Issues with Dennis McGuire, Ph.D. & Brian Chicoine, M.D.
https://www.woodbinehouse.com/mcguire_chicoine.asp
Teaching Reading to Teens and Young Adults
https://www.bellaonline.com/articles/art69004.asp
Vicky Bell: Letter to my daughter ( in the wake of senseless tragedy)
https://vicky-bell.blogspot.com/2010/10/letter-to-my-daughter-in-wake-
of.html
Nothing ruins your life forever. NOTHING. But when you are young you don't
know that even the awkward moments are fleeting. ...
... So, my beautiful girl, never, ever think something is unfixable.
NOTHING you do will ever keep us from loving you. NOTHING you do could be
so awful you can't get past it. And if someone is mean to you, and it
isn't something you can ignore-- seek out people to talk to about it. ...
You Should Also Read:
Health Issues for Teens with Down Syndrome
Teens with Disabilities - Transition to Adulthood
Transition Planning for Teens with Disabilities


Related Articles
Editor's Picks Articles
Top Ten Articles
Previous Features
Site Map



Follow @DownSynAdvocacy
Tweet





Content copyright © 2022 by Pamela Wilson. All rights reserved.
This content was written by Pamela Wilson. If you wish to use this content in any manner, you need written permission. Contact Pamela Wilson for details.