Transition Planning for Teens with Disabilities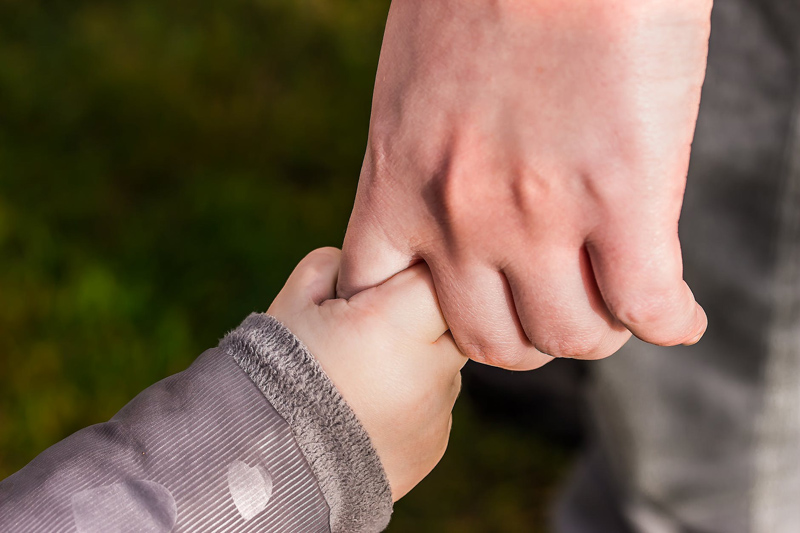 Adolescents and young adults with disabilities, chronic health conditions or other special needs face the same issues as their mainstream peers as they prepare to leave school for work, adult programs, and post-secondary education. Families of teens with developmental disabilities should be aware of guardianship issues that can raise unexpected obstacles related to information sharing, health care and other decisions when their son or daughter turns eighteen.
In addition to the challenges faced by their siblings and mainstream friends, a young person with a developmental disability, physical challenge or medical condition may have access issues and may require support in achieving their goals in further education, finding or keeping a job, managing transportation, dealing with medical professionals, and maintaining an independent or supported living situation.
They deserve to have a circle of friends in their mainstream lives and peer support from people with the same or similar challenges due to disability so they can complain and commiserate with people who already understand their daily experiences - including their relationships with us.
My son mentioned in an off-hand way this week that other people in his independent living group had issues with their families, too. He reminded me that we all may assume an idealized version of other people's lives unless we share our stories, and that it can be tremendously reassuring to learn that our peers have their own share of struggles, too.
Many years ago I considered that my son and his peers might start an email or community discussion group about their challenges with us, in reverse of the disability support groups I knew. Now that the time has come I realize that I did not expect any such thing. I feel fortunate that my parents taught me to exercise a sense of humor in being a mom - although I started to interpret my mom's wish that I had children just like me differently during their early teen years.
Parents, educators, transition specialists and government employees may have worked together on a student's behalf preparing for a transition to a school, job, training program or new living arrangement to find that what they achieved is not a good match for the young person as they mature past their earlier goals and plans.
While this often happens with mainstream teens and young adults, it may be more difficult for a young person with a disability and support needs because the rest of the planning team may have so much invested in the outcomes we have worked so hard to put in place.
Person-centered planning can help young people with developmental disabilities visualize how short term goals can lead to their most ambitious goals, as well as reminding those who are making decisions on their behalf that the individual has a depth of experience, resources and interests to draw upon as they make important transitions.
Like their mainstream peers, young people with disabilities may experience trauma, loss, or depression that derail the most carefully planned transitions to adult life. They may have been 'plugged in' to a near perfect set of living, work, education and support services but be overwhelmed, lose interest, or react with unexpected behavior that is the only way they can communicate unhappiness or anger. A health crisis can change everything.
Transition to adulthood is an open-ended process for all young people. The challenges of adolescence may be resolved during the teen years but there are also physical, emotional and intellectual changes in young adults that may lead to a whole array of new concerns and support needs. They and their mainstream peers are living in a different world than the one we experienced when we were their age. The most important contribution we may be making to encourage and celebrate them as young adults may be the same as when they were children - our individual attention and time spent getting to know them better throughout their lives.
While I encourage parents to find excellent programs and support during our children's transition years, nothing is as important as continuing our relationships with them. Our sons and daughters deserve to be recognized as complicated and contributing adults who will continue to amaze us as they mature into young adulthood and middle age.
Just as mainstream sons and daughters experience their best quality of adult life when they have continuing strong relationships with their parents, our young people with disabilities will benefit from the supportive and changing relationship that develops between other adult children and their parents.
Remember that even parents who seem to have found the best opportunities for their adult sons and daughters with special needs are vulnerable and do experience unexpected set-backs and tremendous challenges. It is important to maintain the support and encouragement we need from one another as we go through challenging as well as joyful times of transition with our sons and daughters.
Browse at your local bookstore, public library or online retailer for books like
Adolescents in Transition - Teens with Special Needs
or Mental Wellness: A Guide to Emotional and Behavioral Strengths and Challenges
Depression in Teens with Down Syndrome
https://johnmsimmons.com/depression-teens-syndrome/
Students with intellectual disabilities may be able to get certain types of federal student aid
https://studentaid.ed.gov/eligibility/intellectual-disabilities
The Bad Wages Stew: The Sub-minimum Pay Exposé Includes at Least 8 Critical Issues We Need to Face
https://raymondsroom.blogspot.com/2013/07/the-bad-wages-stew-sub-minimum-pay.html
New Mexico - Tim Harris, a man with Down syndrome,
owns and operates his own restaurant
https://www.youtube.com/watch?v=fC9YZgB1XGM
Being an Adult Role Model for Others with Disabilities
https://tinyurl.com/m9yqou8
Am I Not My Brother's Keeper?
Siblings are not considered family under the Family and Medical Leave Act, the major law that protects employees who take time off work to care for sick relatives.
https://www.theatlantic.com/business/archive/2014/11/am-i-not-my-brothers-keeper/382354/?single_page=true
Microsoft Supported Employment Program
https://www.microsoft.com/about/companyinformation/procurement/diversity/en/us/supportedEmploymentProgram.aspx
Transition Timeline - Youth with Developmental Disabilities/Delays
in English, Spanish, Vietnamese, Russian, Chinese
https://depts.washington.edu
FCIC on Wills, Trusts, Power of Attorney, Guardianships and Conservatorships
Planning for Your Child or Other Dependent with Special Needs
https://www.pueblo.gsa.gov/cic_text/family/special-child/special1.html
MetLife - Health Privacy Laws and Children with Disabilities
PDF - Impact of Hippa On Special Needs Families
https://www.specialneedsplanning.metlife.com
National Down Syndrome Society
Transition Timeline
https://www1.ndss.org
Adoption by Gay or Lesbian Parents
https://www.bellaonline.com/articles/art175995.asp
Parenting Children or Teens With Health Issues
https://www.bellaonline.com/articles/art56840.asp
Guardianship - Patricia Bauer
Risks of giving financial freedom to adults with autism
https://www.patriciaebauer.com/category/transition
Center for Independence Resources
https://www.centerforindependence.org
University of Florida Health Care Transition Training
Florida DD Council Transition Web Site
https://hctransitions.ichp.ufl.edu/ddcouncil/
MUHC - Canada
Making the Transition From Pediatric to Adult Care
Women's Wellness Project -
Information and Training - Gynecological Exams
Assessing Accommodations for Women with Developmental Disabilities
and
I Would Like To - Preferences Questionnaire
NMHCT - United Kingdom
Pharmacist Support
for People with Learning Disabilities and Developmental Disabilities
American Association of People with Disabilities articles about:
Health Care Issues for People with Disabilities
https://www.aapd.com/News/health/indexhealth.php
IMPACT newsletter
Meeting Transportation Needs of Youth and Adults with Developmental Disabilities
Developing an Individualized Travel Plan: Questions to Explore
Adolescent Health Transition Project - special health care needs, chronic illnesses, physical or developmental disabilities
Transition Stories - Youth and Young Adults with Special Health Care Needs
Adult Down Syndrome Center - NADS
Promoting Health in Adults with Down Syndrome
Teens and Adults - National Association for Down Syndrome
https://www.nads.org/
Grown Man Now with Billy Schulz and Dr Jane B Schulz
https://www.youtube.com/channel/UCE8yulS1cpQ33pqyhM3mIXg
10 Misconceptions about Sex and Disability
https://www.themobilityresource.com/10-misconceptions-about-sex-and-disability/
We Want Respect: Adults with Intellectual and Developmental Disabilities Address Respect in Research
https://www.aaiddjournals.org/doi/abs/10.1352/1944-7558-117.4.263
2013 Puget Sound Buddy Walk Sunday 10/6/2013 Seattle Center 1-4pm
https://buddywalk.kintera.org/pugetsound/WWEStarTrekEvanW2013
Syracuse University Center on Human Policy
National Resource Center on Supported Living and Choice
Disability Issues in Postsecondary Education
National Center on Secondary Education and Transition
NCSET Publications on Transition
https://www.ncset.org
NDSS Transition and Postsecondary Education
Model Program for People with Intellectual Disabilities
Self-Advocate From Massachusetts Testifies Before Senate Committee
regarding federal employment programs for persons with disabilities
Senate Testimony - Transition Options - Kate Bartlett
Autobiography of
Aya Iwamoto
- an English major in Japan ~ on growing up with Down syndrome, prenatal testing, and learning French
https://www.mct.ne.jp/users/ayaiwamo7/My%20speech%20in%20Singapole.htm
Seattle Times
BCC gives students new path
Venture, a community college degree program for students with developmental disabilities.
Links to other news coverage about this program can be found at the
BCC website
like:
Venture - News Story - KIRO TV Seattle
Community College Degree Program for Students with Developmental Disabilities
Many students with developmental disabilities are attending community college and other educational programs after graduation - you may find wonderful opportunities for your son or daughter in your own community.
Paul Sawka's Blog: Being an Adult with Down Syndrome
https://cdss.ca/network/paul/2012/08/14/being-an-adult-with-down-syndrome
We Want Respect: Adults with Intellectual and Developmental Disabilities Address Respect in Research
https://www.aaiddjournals.org/doi/abs/10.1352/1944-7558-117.4.263
2012 Puget Sound Buddy Walk 10/7/2012 Seattle Center 1-4pm
https://tinyurl.com/StrTrkWWE12
For Hire: Dedicated Young Man with Down Syndrome
Portrait of a Young Man with Down Syndrome
A father reflects on his son's search for employment
https://alj.am/1igJbaw
https://projects.aljazeera.com/2014/portrait-of-down-syndrome/index.html
You Should Also Read:
Self-Employment for Teens with Disabilities
IEP Preparation - Teacher Support
Teens with Disabilities - Transition to Adulthood


Related Articles
Editor's Picks Articles
Top Ten Articles
Previous Features
Site Map



Follow @DownSynAdvocacy
Tweet





Content copyright © 2022 by Pamela Wilson. All rights reserved.
This content was written by Pamela Wilson. If you wish to use this content in any manner, you need written permission. Contact Pamela Wilson for details.