Health Issues for Teens with Down Syndrome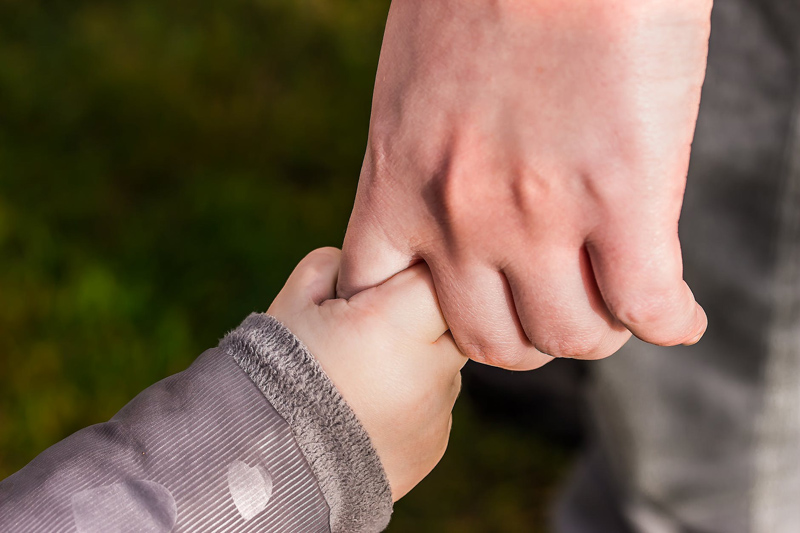 Families of teens with Down syndrome are often the main source of information about their son or daughter during a clinic visit or trip to the emergency room. In emergencies or at regular medical check-ups it is important that doctors are aware of common health issues in adolescents with Down syndrome as well as the specific teen's normal personality.
A medical ID bracelet and information card may not contain sufficient information to be helpful to medical staff when a young adult becomes ill away from home. Resources and information about the medical, emotional and psychological issues of adolescents who have Down syndrome may rarely be discussed in parent groups or found in newspaper, magazine or professional web articles.
A great deal of effort is expended to educate families whose babies may be prenatally diagnosed as well as those who have babies newly diagnosed with Down syndrome. In most cases, the focus on parent education and support for families of newborns is inspired by the steep learning curve that follows an unexpected diagnosis.
Parents of teens and pre-teens who have Down syndrome have years of experience with their children as well as knowledge about educational, medical, and community support services, but may also face greater challenges during the transition years to adulthood for most of the same reasons as parents mainstream teens.
They may take for granted that their sons and daughters will follow a logical progression to and through adolescence based on their childhood personalities, interests and impulses. However, teenagers can be enormously complicated whether they have Down syndrome or not.
In addition to the typical stresses of physical development and more complicated social environments, young men and young women with Down syndrome may find that more is expected of them then they can deal with, and that they have expectations greater than their opportunities. Health and medical issues that were relatively easy to manage during childhood may present greater challenges with less supervision and support or greater insistence on independence.
During the transition years of adolescence, young people with Down syndrome may continue to see pediatricians rather than moving on to general practitioners with less familiarity in working with individuals with intellectual disabilities who bring caregivers to appointments or emergency rooms. It can be unsettling for a young person with Down syndrome to change from pediatric health care providers who have support staff, waiting rooms and clinic rooms specifically designed for children.
Adolescents with Down syndrome may develop health or medical issues that are not recognized early because symptoms can so easily be misread due to communication challenges; emotional frustration; differences in the rate of physical development and motor skills; or resistence in maintaining self help skills. Sometimes even parents may attribute symptoms of a medical condition or health crisis to personality changes to be expected during adolescence. Many symptoms of health issues more common in adolescents with Down syndrome can be attributed to stereotypes found in medical school textbooks.
Medical professionals may not be aware of specific conditions that are seen more often in adolescents and young adults with Down syndrome. Doctors may not understand that some young people with Down syndrome appear to be completely capable in understanding explanations and following instructions but can be overwhelmed and confused without the cues and support a parent provides.
Those who are well-informed and use professional Healthcare Guidelines for people with Down syndrome may not know the individual well enough to understand what may be uncharacteristic behavior or demeanor in the specific patient. If a usually outgoing and engaged young person becomes quiet or disinterested, the change could easily be a symptom of illness, injury, pain, or emotional trauma.
In emergencies, a medical alert bracelet and ID card may be all first responders have to treat a teen with a health issues. The most competent medical professional may assume that a teenager with Down syndrome is showing typical behavior in an examination room if they are not told by the patient or a companion that there has been a change over time or within days of the visit. Parents may wish to include a simple personality profile or to share a short cell phone video of their son or daughter on a typical day, along with a copy of the Down syndrome medical guidelines.
Browse your local bookstore, public library or online retailer for books like
The Guide to Good Health for Teens & Adults With Down Syndrome
or
Mental Wellness in Teens and Adults with Down Syndrome: A Guide to Emotional and Behavioral Strengths and Challenges
English, Download PDF: American Academy of Pediatrics Guide for Parents of Children, Teens, and Adults w/ Down Syndrome: Birth -> 21+
https://tinyurl.com/ntpe5m2
Health Care Guidelines for Individuals with Down Syndrome
Preventive Medical Check List
https://www.ds-health.com/health99.htm
How should health screenings be different for adults with Down syndrome?
https://www.ahchealthenews.com/2014/05/07/should-health-screenings-be-different-for-adults-with-down-syndrome/
https://bit.ly/1smprJn
National Down Syndrome Society: Down Syndrome Health Care Guidelines: Downloadable PDFs
https://www.ndss.org
Health Care Guidelines - Neonatal
Health Care Guidelines - Infant
Health Care Guidelines - Childhood
Health Care Guidelines - Adulthood
Health Care Guidelines - Adolescence
Dr. Gregg Jantz
The Five Best & Five Worst Things Parents Can Say to their Kids
Healing the Scars of Emotional Abuse
https://tinyurl.com/HlngScrsEmtlAb
'Clogged Pipeline' may explain Down Syndrome Leukemia
https://fb.me/3lVxYXOTE
https://www.futurity.org/clogged-pipeline-behind-syndrome-leukemia/
You Should Also Read:
Down Syndrome and Spinal Concerns
Behavior as a Medical Symptom
Medical ID Bracelets and Childhood Disability


Related Articles
Editor's Picks Articles
Top Ten Articles
Previous Features
Site Map



Follow @DownSynAdvocacy
Tweet





Content copyright © 2022 by Pamela Wilson. All rights reserved.
This content was written by Pamela Wilson. If you wish to use this content in any manner, you need written permission. Contact Pamela Wilson for details.