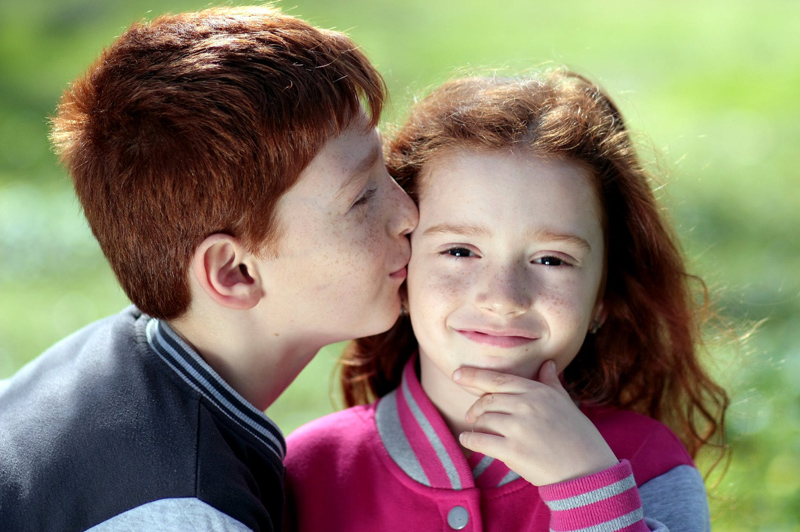 With siblings we constantly hear about the arguments, rivalry and general disagreements that we categorize as normal. However, not as often do we hear about another normal characteristic of the sibling relationship and that is the connection that occurs from within the ranks of the "Sibling Secret Society". I, as a lifelong member of this organization, can attest to its strength and existence. It's the bond siblings form based on the "us against them" platform (them being parents) and supported by the "we're all in this together" pact.

We try to be good parents by staying engaged with our children, keeping the lines of communication open and making honesty the undercurrent of every lesson. We're proud that our children seek us out for approval and the idea that we're being kept on the outside looking in is difficult to believe. Besides, conventional thinking convinces us that the way our siblings argue they can barely be on the same side of the street let alone be on the same side against us. It isn't plausible that such a secret society could have established a local chapter in our very own household. Really?

Just think about your own sisters and brothers and parents, and you will begin to see everything from a new angle. How many times did you let your sister in through the window after curfew? Did you ever confess that it was you who broke the window after your brother took the blame? Whose idea was it to start "borrowing" your mother's make-up so that you and your sister could put it on at school? Can you even count the number of pranks you and your siblings played on your neighbors unbeknownst to your parents? Now the question becomes as you think of your own children, what don't you know? When asked that question of siblings, there were always stories to tell.

Lauren and Kristen, sisters from Florida, were routinely out of the house visiting neighbors before their parents got home from work even though the rules were clear: don't leave the house when parents aren't home.
"We did it all through middle school," Lauren says matter-of-factly. "We always stayed on the block and we never went far but we weren't supposed to leave the house at all. We weren't even supposed to unlock the door, but we did."
Both sisters are in college and admit their mother just found out about their pleasure trips; however their father still has no idea.

Martha and her sister, both in their thirties, laugh about the time she was hit by a car. (Hit is technically correct but bumped and scared is more accurate).
"I was mad and wanted to go home from the park and Agnes wasn't ready to go. So I left on my own and I tried to cross the street. I was about seven years old." Martha said remembering that day in Boston.
"I was so scared," Agnes said. "I let the driver go, which now that I think about it, that was probably not the best idea. But Martha seemed ok. I told her she could never, ever tell! And she never did. Well, not until we were talking about it a couple of years ago. Our mother was shocked."

So as parents, what can we do to make sure we stay in the loop? This may sound trite, but all we can do is to continuously strive to be the best parents possible. All the standard practices apply; stay connected, ask questions, try not to be judgmental or overreact, set limits and be alert. Will this garner you total access into the secrets your children share? Probably not, but it's an important step in finding out if your siblings are harboring any dangerous secrets. There is never a substitute for due diligence. Other than that, file it under "Things I'll find out about when the kids are grown and laughing about it over Thanksgiving dinner." Just like your parents did.



Related Articles
Editor's Picks Articles
Top Ten Articles
Previous Features
Site Map





Content copyright © 2021 by Nina Guilbeau. All rights reserved.
This content was written by Nina Guilbeau. If you wish to use this content in any manner, you need written permission. Contact Nina Guilbeau for details.