When Kids Say . . . It's Not Fair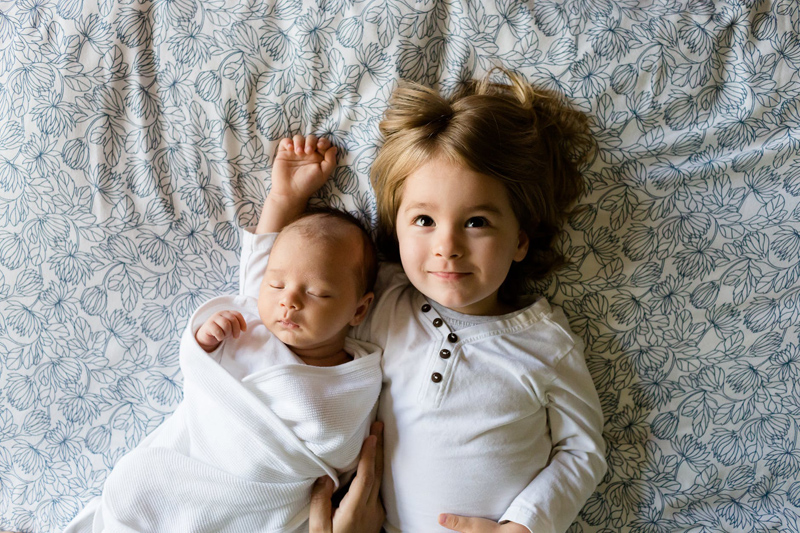 When my nearly 6 year-old daughter starts a sentence with "It's not fair," I must admit that I am immediately predisposed not to want to hear what she has to say. Generally, when she starts out this way, we are dealing with one of three issues:

• Some sort of sibling rivalry issue, like something her little sister has or is doing that she wants to have or do as well
• Something that a friend has or can do that she wants or is not allowed to do
• Some sort of grievous mistreatment on my part

Sometimes her points are valid and sometimes they are not, but the "it's not fair" whine is one of those phrases that gets my defenses up, and makes me just not want to care about what comes after. When I realized this, I tried to really think about what bothers me so much about this phrase, and why it makes me so unsympathetic. It occurred to me that the concept of "it's not fair" did not generally feel relevant to me in dealing with my daughter. When I set boundaries or rules for her, I am thinking only about *her* -- not anyone else. What she has or does is determined by her needs, not those of others (admittedly sometimes within the context of or necessarily limited by the needs of our family or of others).

I decided to ask my daughter not to use this phrase anymore. We talked about how "it's not fair" was a lazy way of not figuring out how she felt or what she wanted or needed and expressing appropriately to me. We also discussed that what she has or needs is about her -- that it has little to do with anyone else, including her sister or me. So if there's something she feels strongly about, she needs to tell me what that has to do with her, and not with others.

Here's some examples of how this has worked for us:

• The Sibling Thing – Let me preface this example by admitting… yes, I have a minivan. I bought it when I was pregnant with #2, and the kids ride in their car seats in the middle row, which has two seats with can be slid together or separated. One day my oldest started crying out of nowhere and said, "It's not fair! She gets to sit by the window and I don't!" I reminded her that we don't use "it's not fair" in our family – that where she sits has absolutely nothing to do with where her little sister sits. In fact, her being farther from the window was her choice, because she likes to ride next to her sister. In this case, I could actually fix her concern, because her seat could be easily slid away from her sister and toward the other window. But I didn't want to hear about her sister, I only wanted to hear about what she herself wanted. She thought for a moment and rephrased, "Mommy, could you slide my seat over for this ride? I'd like to sit by the window like Sister does."

• The Friend Thing – Peer envy or peer pressure can be a huge factor in the "it's not fair" declarations. A few months ago, when out shopping at Target, we were passing the shoe section when I got "Mommy, I want jelly shoes." I told her that I didn't think jelly shoes were the best things for her feet, thinking it was just an idle "I want." But then came the immediate breakdown and the "It's not fair! Ruby in my class has them and they don't hurt her feet." I reminded her that we don't use "it's not fair" in our family, and that her shoes would be based on what was right for her, not what others have. She replied, "But, I like them!" Now that was something for us to talk about. We did end up buying her those shoes, although we talked about how there were a really limited number of things that we'd be getting just because she saw someone else's and liked, so was she sure she wanted to use one of those on the jelly shoes. She did.

• The Me Thing – When she is protesting my treatment of her or decisions with an "I'm not fair," I ask her to identify what she is feeling and let me know that with a statement about *her* rather than about my perceived unfairness. She's been doing a surprisingly good job at this – the resulting statements are somewhat stilted and it draws my attention to the fact that she has caught herself and rephrased (sometimes because the emotion she picks makes for a kind of odd choice). For example, "Mommy, I feel disappointed because I wanted Mighty Bites for breakfast, not O's." Or, "Mommy, I'm angry because you don't let me ride in my friends' cars." In these statements are sometimes valid points that I'm a lot more open to discussing when approached this way than with an "It's not fair!"

In my opinion, "it's not fair" is a pretty annoying and unconstructive phrase that closes down communication rather than opening it up. I hope that by trying to rid this phrase, and ultimately this concept from my daughter's vocabulary, I can teach her to take responsibility to try to identify what she truly wants and needs and ask for it constructively, and/or to express how she feels about what happens to her. This will help her develop these important life skills, rather than hide behind an easy and lazy complaint of "unfair."


Further Recommended Reading:

Faber and Mazlish do a great job talking about the sibling rivalry aspect of "fairness" in their book Siblings Without Rivalry. Something that really resonated with me is their idea that fairness is not necessarily everyone getting the same, but everyone getting what they each need.



For more about identifying and communicating emotions, I like both Daniel Goleman's "Emotional Intelligence" and Faber/Mazlish in "How to Talk So Kids Will Listen & Listen So Kids Will Talk." The latter in particular shows parents in really accessible ways how to model emotional speech for kids for improved communication in both the short and long terms

.


You Should Also Read:
Using Time-Outs with Young Children
Power Struggles and Parental Anger
Making Children Apologize


Related Articles
Editor's Picks Articles
Top Ten Articles
Previous Features
Site Map



Follow @bellanicki
Tweet





Content copyright © 2022 by Nicki Heskin. All rights reserved.
This content was written by Nicki Heskin. If you wish to use this content in any manner, you need written permission. Contact Nicki Heskin for details.