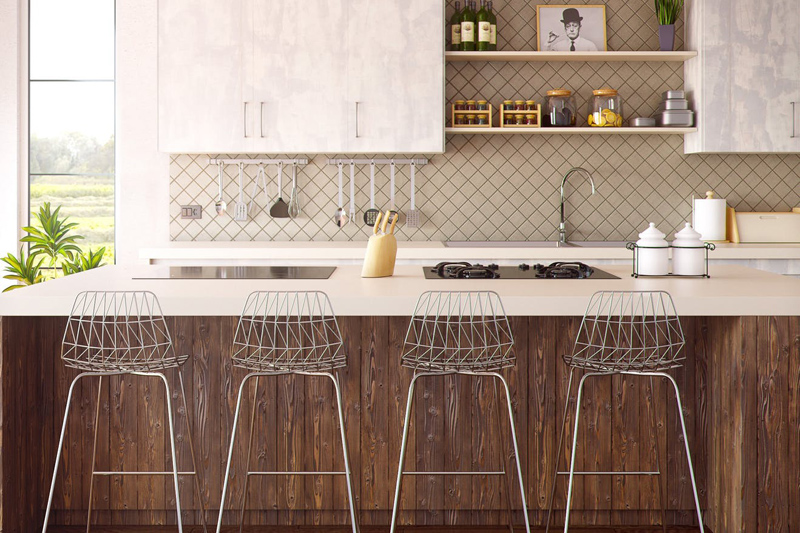 Vegetable Freezing Chart
Blanching time is in boiling water.
Unless otherwise noted, chilling time in ice water should be the same as blanching time.
Vegetable
Preparation
Blanching Time/ Chilling Time
Asparagus
Wash and sort stalks according to size, discarding blemished stalks. Break off ends. Stalks may be left whole or cut into 1-1/2" to 2" long pieces.
average diameter stalks - 3 minutes
thicker stalks - 4 minutes.
Green Beans
Snap off tips. Rinse, then cut or break into desired sizes or freeze smaller beans whole.
3-1/2 minutes.
Lima Beans
Wash, shell and sort beans according to size.
small and medium beans - 3 minutes
large beans - 4 minutes
Italian Snap Beans
Wash, snap off ends and slice into 1" to 1-1/2" pieces.
3-1/2 minutes.
Beets
For young, tender beets-
Remove tops and cook until tender. Chill,then remove skins. Leave small beets whole. For medium to large beets, slice or cut into pieces. Pack into freezer boxes or bags.
not applicable
Broccoli
Remove leaves and tough ends. Cut through stalks lengthwise, leaving stems with 1" to 1-1/2" diameter heads, or cut into pieces. Soak in salt water (2 tablespoons salt to 1 quart water) to remove any insects and larvae. Rinse with tap water and drain.
pieces - 4 minutes
stems - 5 minutes.
Brussels Sprouts
Wash and trim any tough outer leaves. Soak in salt water (2 tablespoons salt to 1 quart water) to remove any insects and larvae. Rinse with tap water and drain.
medium sprouts - 4 minutes
large sprouts - 5 minutes.
Carrots
Remove tops, peel, and wash. Cut into 1/4" thick slices.
3-1/2 minutes.
Cauliflower
Remove leaves, trim and wash. Split into individual 1" to 1-1/2" pieces. Soak in salt water (2 tablespoons salt to 1 quart water) to remove any insects and larvae. Rinse with tap water and drain.
4 minutes.
Corn-on-the-Cob
Husk, remove silk and trim off ends. Blanch in a large stockpot with 10 - 12 quarts of boiling water.
24 small ears, under 1-1/4" diameter - 8 minutes
14 medium ears, 1-1/4" to 1-1/2" diameter - 8 minutes
10 large ears, over 1-1/2" diameter - 11 minutes

Chilling time in ice water should be twice as long as blanching time

Corn - Cut from cob
Husk, remove silk and trim off ends. Use a corn cob cutter or a curved grapefruit knife to remove kernels from cob.
4-1/2 minutes
Kohlrabi
Remove tops, wash, peel and cut into 1/2" cubes.
2-1/2 minutes.
Mushrooms
Wash and remove stems. Freeze smaller mushrooms whole
Cut medium and large mushrooms into 1/4" slices.
To prevent browning, add 1 tablespoon lemon juice or 1/2 teaspoon ascorbic acid per quart of blanching water.
small whole mushrooms - 4 minutes
sliced mushrooms - 3 minutes.
Onions
Chopped onions can be packed and frozen without blanching To freeze larger pieces of onions or small whole onions - Peel onions, wash, and cut into quarter sections (except very small whole onions).
1-1/2 minutes
Green Peas, shelled
Wash and shell peas.
1-1/2 to 2 minutes
Sugar Peas or Edible Pod Peas
Wash; Remove stems and blossom ends; Leave whole.
2-1/2 to 3 minutes
Peppers
Chopped bell peppers can be packed and frozen without blanching.
For pepper halves or slices...Wash, remove stem and seeds. Cut in halves or slices
halves - 3 minutes
slices - 2 minutes.
Pumpkin
Cut; scoop out seeds; peel; and cut into pieces. Bake or steam until tender. Cool, then strain in a ricer, food mill or process in a food processor until smooth. Pack into containers and freeze.
not applicable
Spinach
Sort; remove any blemished leaves and tough stems; Wash.
1-1/2 to 2 minutes
Zucchini
Select 5" to 7" long, tender zucchini. Wash, peel and cut into 1/4" to 1/2" slices.
1/4" slices - 3 minutes
1/2" slices - 4 minutes
---
Can I Freeze It?: How to Use the Most Versatile Appliance in Your Kitchen
This book features all the tips, tricks, and rules for freezing... from containers and wrappers (foil or Tupperware?), to the best methods for retaining moisture and flavor, to what ingredients and dishes can and can't be frozen. It includes a wealth of recipes, along with color photos, for whole and part dishes. Some are completely pre–assembled (think chicken in a marinade) and then frozen and cooked later. Still others combine frozen ingredients with fresh ones–pair a pastry from the freezer with berries from the farm stand, or defrost a sauce and use it to top fish straight from the market. It's the ultimate guide to saving time and money in the kitchen!
You Should Also Read:
The Home Cooking Recipe Index and Site Map
The Home Cooking Cookbook Corner
Freezing Vegetables


Related Articles
Editor's Picks Articles
Top Ten Articles
Previous Features
Site Map





Content copyright © 2022 by Sandy Moyer. All rights reserved.
This content was written by Sandy Moyer. If you wish to use this content in any manner, you need written permission. Contact Allyson Elizabeth D´Angelo for details.