Protect Yourself from Identity Theft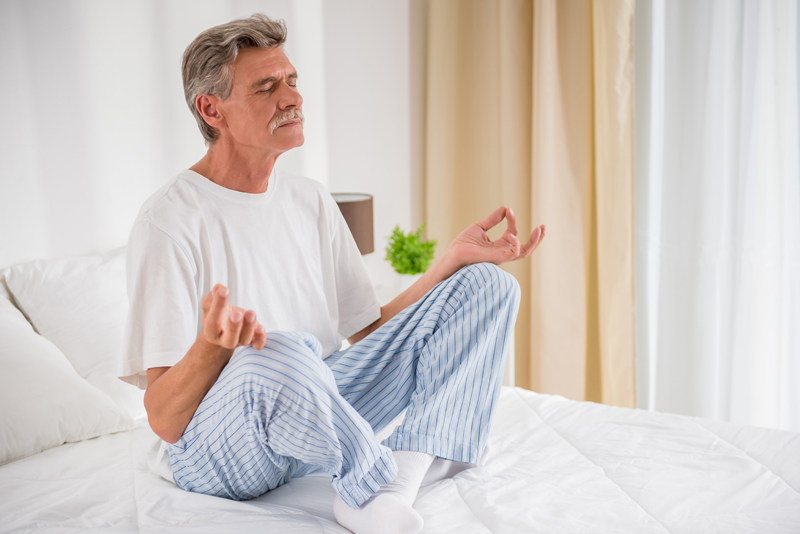 Identity theft is a growing problem around the globe. As with many other crimes, seniors seem to be the target of many who seek to steal investments, credit scores and the benefits of others¡¯ labor. Older adults tend to be more trusting and are quite often in a situation where they are vulnerable to identity theft.

There are several simple steps that seniors can take to assure their safety from those who would steal their identity. Putting even a couple of these into play will reduce the risk of identity theft.

¡ñ Document Theft

Personal documents left lying around the house are easy targets for anyone walking through the front door. Bank or credit card statements, tax information, retirement accounts and Medicare statements contain personal information that will give an identity thief immediate access to your financial records and accounts. Repairmen, home health caregivers, deliverymen and even family members can simply pick up a document containing your birth date, social security number or Medicare information. These numbers can be used to create accounts, make purchases or change vital information to a thief¡¯s benefit.

Prevention

Keep documents with personal information in a safe, secure place. A lockbox can be purchased for as little as $30 from a home- or super- store. Safety deposit boxes can be rented from your bank or some credit unions.

Memorize your social security number and never keep it in your purse or wallet.

¡ñ Mail Box Theft
Thieves know that our mailboxes are unguarded deposits of personal information. When a payment is mailed, odds are that a check is inside. With the routing and account numbers, both located on the check, thieves can make purchases from the internet without difficulty. Money can also be transferred or withdrawn from the account. Entire bank accounts can be drained

Prevention

Take envelopes containing checks directly to the Post Office drop box. Never place them in your personal mailbox for pick-up.

Do not leave delivered mail in the mail box overnight.

Consider renting a post office box for your personal mail delivery.


Have boxes of checks delivered to your financial institution, where you can pick them up. Boxes of checks left in the mailbox are easy pickings for thieves.

Shred any mail that you don¡¯t file, making it impossible for strangers to even put your name with you address.

¡ñ Debit card safety

Debit cards contain all of your banking information ¨C the routing number and your account number are all stored in the metal strip on back of the card. Theft of a debit card can be financially devastating.

Prevention

Never leave your debit card lying around the house.

Do not sign the back of your debit card. Instead, print the words ¡®ID REQUIRED FOR USE¡¯. If the cashier looks at the back to check for a signature, he/she will confirm your identity by asking for some form of picture ID.

Ask your bank or credit union to change your bank debit card to an ATM only card. It will be disabled as an in-store card and require you to make transactions only at an ATM. It might be a bit more of a hassle, but it almost insures that nobody will use it to make purchases.

Never use predictable numbers as your PIN (personal Identification number). Use of birthdays, anniversaries, and house or phone numbers are an invitation to thieves and make it easy for anyone to guess your PIN.

¡ñ Check Safety

Once a thief has a check, it¡¯s easy for him to duplicate it, use its numbers to make purchases and wreck your financial life.

Prevention

Do not carry your entire checkbook with you. Keep it in a lockbox and carry only the number of checks you¡¯ll need on a specific outing.

Do not put your driver¡¯s license number or birth date on your checks. Again, it¡¯s a bit more trouble for you, but it will alert the bank to a problem if someone uses a check and guesses at this vital information.

Never ¡®pre-sign¡¯ a check.

Put your first and middle initial on the check itself, but use your name(s) when signing the signature card and the check. For example, if your name is Kimberly Marie Hastings, put ¡®K.M. Hastings¡¯ on the check, but sign ¡®Kimberly M. Hastings¡¯ on the signature card. Also sign your full name when you use checks. This will alert the bank to any fraudulent use.

¡ñ Remove You from the Victims Pool

Scam artists who are trolling for victims often use telemarketing tactics. They seek out senior adults who may be easily rattled, donate to organizations that are near and dear to them or simply be vulnerable because of their age.

Prevention

Remove yourself from telemarketer¡¯s lists by calling the Federal Trade Commission¡¯s OPTOUT line at (888)567-8688.

You may also register for the National Do Not Call List. Visit www.donotcall.gov or call (888)382-1222.To stop

To prevent unwanted credit or insurance offers, contact (888)567-8688 or visit www.optoutprescreen.com.

¡ñ Check your Credit Score Annually

The federal government (USA) provides a free credit score annually for its citizens. Because there are three major credit reporting agencies, you may request can request from each. By planning when you will order your scores, you can keep an eye on your credit reports quarterly by requesting one every four months. For example, on April 15 (tax day), you request Trans Union. On May 1, request a report from Experian and in September, check your score on Equifax. By keeping an eye on your hard earned credit, you¡¯ll be aware of any unexpected changes and can take care of them immediately.

You worked hard to establish your credit and build a retirement. With a few simple steps, you can make sure that it stays yours.

You Should Also Read:
WhyImBroke Website Review
Take Advantage of FB Offers
Free eBook Apps for Computers


Related Articles
Editor's Picks Articles
Top Ten Articles
Previous Features
Site Map





Content copyright © 2022 by Debora Dyess. All rights reserved.
This content was written by Debora Dyess. If you wish to use this content in any manner, you need written permission. Contact Debora Dyess for details.