Cooking Oil Type and Use Chart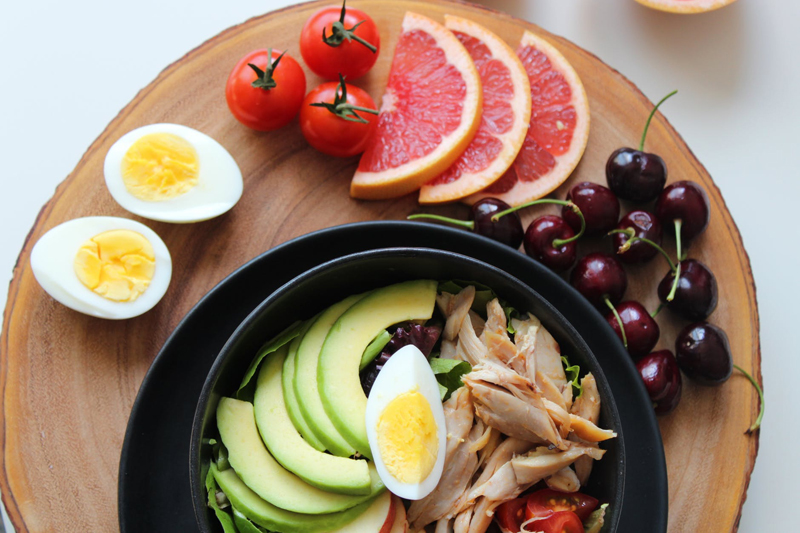 There are many different types of oils used in cooking. What are the various types of oils best used for, and which are most healthy for you?
Many oil types give a distinctive flavor to their dishes, so a lot of this has to do with what flavors you enjoy in your foods. Try getting a combination of the various healthy oils and experiment with them to bring diversity to your menu! Also note that most people get WAY too many Omega-6 oils in their diet and not enough Omega-3s. The proper ratio should be 3:1 of 6 oils to 3 oils, instead of the current average ratio of 10:1. So decrease the amounts of Omega-6s you eat, and kick up the Omega-3 levels!
Be sure to follow the temperature guidelines. If you heat an oil too hot, it can start to smoke, ruining your food and smoking out your home. Also, overheating an oil can destroy its health benefits and even turn the healthy oils into trans fatty acids. Omega-3s should be served cold. Omega-6s should be used under 212F. Store oils in a dark cool place, and use within a year.
Canola Oil
From: Genetically modified rapeseed - has tiny peapod like fruits.
Temps: Up to 375F for *smoke point*, but only use cold for omega-3 health benefits
Health: 10% Omega-3 oils
Uses: Stir frying, grilling. Has very mild taste.
Coconut Oil
From: Coconuts
Temps: Any temperature
Health: This is a saturated fat but a healthy one, and is the only one on the list safe at high temperatures.
Uses: Deep frying, other high temperature cooking. Discard after each use.
Corn Oil
From: Corn
Temps: Up to 400F
Health: 25% Omega-6 oils
Uses: Little taste and good at high temperatures, good for frying. Use only if other oils are not available.
Flax Seed Oil
From: Flax seeds
Temps: use cold only
Health: 58% Omega-3 oils plus Omega-6 oils
Uses: Salad dressings
Grapeseed Oil
From: Grape seeds
Temps: Use to 200F to preserve Omega-6; can be used higher
Health: 76% Omega-6, shown to reduce LDL levels
Uses: Great for frying or sauteeing, a bit expensive. Light, grapey flavor.
Hazelnut Oil
From: Hazelnuts
Temps: Use up to 325F
Health: 78% Omega-9s
Uses: Stir frying, deep frying
Olive Oil
From: Olives
Temps: Up to around 350F
Health: 76% Omega-9, many heart benefits; countless studies extoll this
Uses: Salads, any Italian or Mediterranean dishes, grilling vegetables. Gives a distinctive (yummy!) flavor to foods.
Peanut Oil
From: Peanuts
Temps: Up to 212F for health benefits; can be used much hotter.
Health: 22% Omega-6. Note - some are sensitive to irritants in this oil.
Uses: stir fry, deep frying
Safflower Oil
From: Safflower seeds
Temps: Use to 212F
Health: 79% Omega-6 oils
Uses: Good for salads and sauces, has a distinctive flavor.
Sesame Oil
From: Sesame seeds
Temps: Up to around 350F
Health: Lots of Omega-6 oils plus 49% Omega-9
Uses: Great for stir frying and for a hint of flavor in marinades
Sunflower Oil
From: Sunflower seeds
Temps: Use to 212F
Health: 69% Omega-6 oils
Uses: Salads and sauces
Walnut Oil
From: Walnuts
Temps: use cold
Health: 5% Omega-3 oils
Uses: Salad dressings and spreads
Be sure to avoid ANY trans fatty acids and hydrogenated oils -
More about trans fats
Trans Fats, Deep Frying and Atkins
Good Fats, Bad Fats and Ugly Fats
Polyunsaturated and Monounsaturated Good Fats
Avoid Soybean Oil
McDonalds and Partially Hydrogenated Oils
Cooking Fat and Oil Chart
Good Fats are REALLY Good
Healing the Damage of Trans Fatty Acids
Lisa Shea's Library of Low Carb Books


Editor's Picks Articles
Top Ten Articles
Previous Features
Site Map



Follow @LisaLowCarb
Tweet





Content copyright © 2021 by Lisa Shea. All rights reserved.
This content was written by Lisa Shea. If you wish to use this content in any manner, you need written permission. Contact Lisa Shea for details.