Cooking Fat and Oil Chart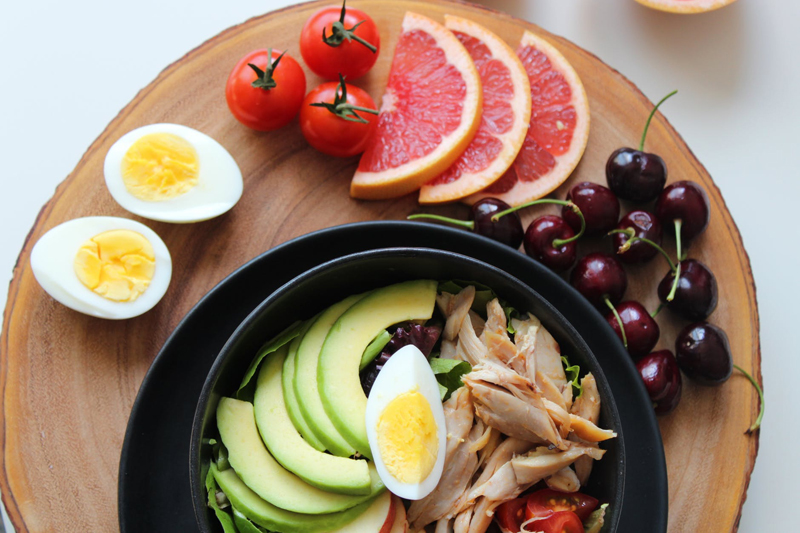 Here's a simple chart of which oils fall into the Omega-3, Omega-6, Omega-9, and other fat categories. Be sure to cook with healthy oils! Most doctors recommend you get twice to three times the Omega-3s as Omega-6s on a daily basis. Research is still being done, but a common recommendation is 2g/day of Omega-3s and 1g/day of Omega-6s.
Omega-3
Omega-3 oils are "linolenic" and should be served cold. Heating these oils would destroy the omega-3 component.
Canola
Flaxseed
Hemp
Soy
Walnut
Omega-6
Omega-6 oils are "linoleic" and can be heated up to 212F (the boiling point of water).
Grape Seed
Peanut
Pumpkin
Safflower
Sunflower
Omega-9
Omega-9 oils are "monounsaturated" and can be heated to 325F without damaging their health properties.
Hazelnut
Olive
Sesame
Saturated Fats
Saturated Fats can take high heat levels without damage. They are not exactly "healthy", but they do not form trans fatty acids at high heats.
Butter
Coconut Oil
Palm Oil
Whether you're baking, deep frying or doing any other form of cooking, be sure to check this chart and use an oil appropriate to that temperature range. If you heat an oil past its smoke-point, it damages the flavor, loses the health benefits and turns the oils into trans fatty acids, which are dangerous.
Four oils which CAN be served hot without great risk of trans fatty acids forming are canola, grapeseed, sunflower and peanut oils. These will lose their health benefits, but will not become unhealthy.
Stay far away from any oil that is processed and already has trans-fatty-acids, which are extremely unhealthy. Oil you buy should have been made "cold pressed". Also avoid Hydrogenated oils - margarine and vegetable shortening are two forms of these.
Oils should be stored in dark locations and should be stored in light blocking containers. If you are buying heat-processed oils in clear containers, you are doing your body more harm than good! Once opened, oils should be stored in the refrigerator until used. The exception to this is olive oil, which can survive opened in cool temperatures. Most oils should be used within a year.
Cooking Oil Type and Use Chart
Good Fats, Bad Fats and Ugly Fats
Polyunsaturated and Monounsaturated Good Fats
Good Fats are REALLY Good
Omega-3 Fats, Fish Oil, DHA and EPA
Olives and Olive Oil
Avoid Soybean Oil
McDonalds and Partially Hydrogenated Oils
Trans Fats, Deep Frying and Atkins
Healing the Damage of Trans Fatty Acids
Lisa Shea's Library of Low Carb Books
You Should Also Read:
Grilling Term Glossary


Related Articles
Editor's Picks Articles
Top Ten Articles
Previous Features
Site Map



Follow @LisaLowCarb
Tweet





Content copyright © 2018 by Lisa Shea. All rights reserved.
This content was written by Lisa Shea. If you wish to use this content in any manner, you need written permission. Contact Lisa Shea for details.