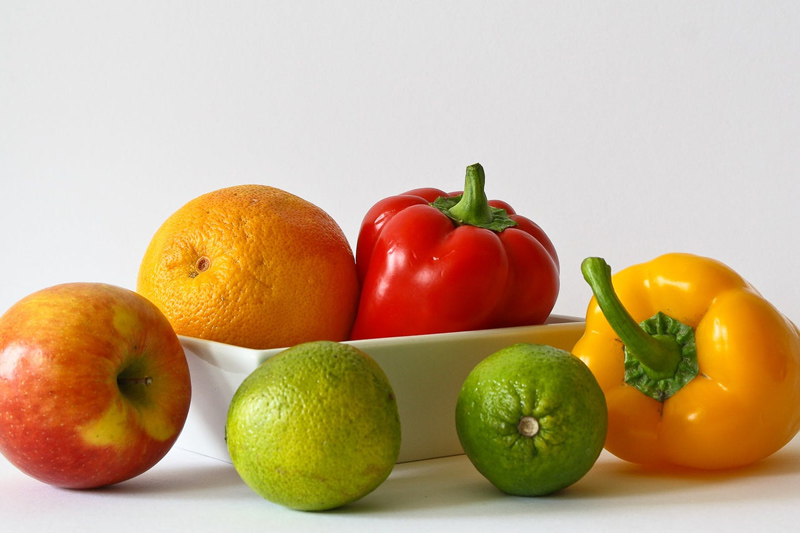 A small order of a typical fast-food restaurant's French fries contain about 230 calories and 11 grams of fat. To put those facts in perspective consider this:

The raw potatoes that made up that order of fries had 135 calories and almost zero fat grams!

So where did those extra extra calories come from? The 11 grams of fat in the French fries compared to the raw potatoes makes the answer obvious – the cooking method, deep frying, is responsible for the difference.

Is 11 grams a lot of fat for one small serving of a dish? Yes, it is. It is almost two and a half teaspoons of fat, 17% of the daily USDA recommendation for a large adult (a person on a 2000 calorie a day diet).

And don't forget, we are doing these calculation on the smallest order of fries on the menu. Value meals generally come with medium orders, and the consumer is urged, "for just a few cents more," to upgrade to a larger size. To make matter even worse, the fries are a side dish – the typical customer also has a sandwich and sweet drink.

Besides making fast-food a rare treat rather than a weekly (or even daily) ritual, what can we do?

It is super easy to make oven fries that are brown, crisp, and delicious. You'll cut the fat way down, and thus the calories. But these fries still have enough fat to be filling and satisfying. Another plus: those on low-sodium diets can decide on how much salt to add or choose from the dozens of spice blends, many salt-free, to give the fries variety.

This recipe makes plenty of fries for four people. the two tablespoons of oil add 240 calories. Divided by four (or more), that 60 calories and 7 grams of fat a serving.

Oven Fries

4 medium Russet potatoes
2 Tablespoons olive oil (canola or peanut oil is also fine)

Preheat the oven to 400 degrees F.

Scrub and wash the potatoes well, and slice into wedges. (Peel or don't peel, it's up to the chef! But most of the nutrients are discarded if you peel the potato.) Thinner wedges will cook more quickly and get crisper.

Lay the potato wedges in a single layer on paper towels. Dry them by blotting as thoroughly as possible.

Put the wedges in a bowl and add the two tablespoons of oil. Coat the wedges with the oil, then lay them in a single layer on an ungreased jelly-roll type pan.(The pan must have some sort of side; oil will drip off a cookie sheet.) You have already greased the potatoes, so no need to grease the pan.

Pop into the hot oven and bake for around 25 minutes. Turn the wedges over with a spatula about halfway through cooking so they can brown on both sides.

Season any way you like. Spice mixes are an easy way to add variety.

This method is also delicious with sweet potatoes, which are so nutritious and should be worked into the menu often. Peel the sweet potatoes before you cut them into slices or wedges. I particularly like to season oven fried sweet potatoes with Mrs. Dash's Caribbean Citrus Blend and serve as a side dish to jerk chicken. It is sodium free and mildly spiced.

If you can't find this blend, substitute any jerk chicken seasoning mix, but read the label for sodium content.

All the calculations in this article were made by the author based on publicly available information from the US Department of Agriculture and McDonald's USA website.


Related Articles
Editor's Picks Articles
Top Ten Articles
Previous Features
Site Map





Content copyright © 2022 by Kathy L. Brown. All rights reserved.
This content was written by Kathy L. Brown. If you wish to use this content in any manner, you need written permission. Contact Megan Mignot for details.