5 Tips for Healthy Eating on Vacation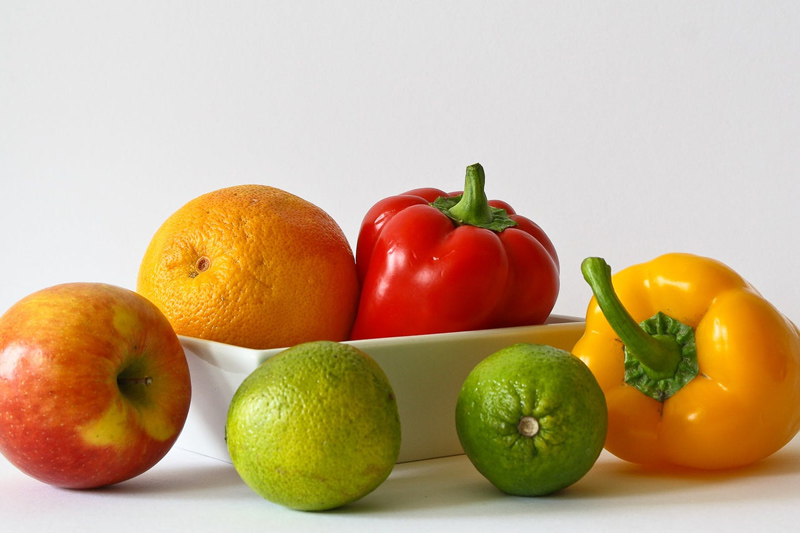 Traveling, whether for business or pleasure, can be fun and exciting. But, it can also leave you tired and worn out if you are not careful about maintaining your healthy habits. You sleep in a different bed, keep different hours, may skip a workout and are tempted by unhealthy foods. You need to keep up your energy for long days of touring or keep that sluggish feeling at bay while you attend day-long meetings or seminars. So how do you continue to eat healthy when you are away from your kitchen? Here are five tips for maintaining healthy eating habits when you are away from home.
Choose your accommodations carefully.
If you have a choice of where to stay, do some research. See if there are hotels with kitchenettes at your destination. For popular destinations, you can often rent condos for rates similar to hotels and have a fully equipped kitchen. If your accommodations have a kitchen or kitchenette, figure out where the nearest grocery store is before you leave home. It is also a good idea to have a general meal plan in mind before you leave home. That way you will not be tempted by not-so-healthy foods when you arrive at your destination tired and hungry.
Eat large meals earlier in the day.
If you can arrange your eating schedule, it is a good idea to eat a large breakfast. Then you can have a mid-morning snack and a later lunch. When supper comes around you can have an appetizer or just have healthy snacks in your hotel room. You avoid having a heavy meal in your stomach while you are also struggling to sleep in a different bed. This eating plan will also save you money as it is generally cheaper to eat breakfast and lunch at a restaurant than supper.
Leave room in your suitcase for healthy snacks.
If you are traveling by car, pack a cooler with part-skim mozzarella sticks, apples and bottled water. Even if you traveling by air and have limited luggage space, you can probably stash a snack mix of dried fruit and nuts in your bag. Be sure to check airline and security policies – you don't want to have to ditch your 20-ounce smoothie at the security line because of security regulations.
Keep a bottle of water with you at all times.
Staying hydrated can be a challenge while traveling. Dehydration can mask itself as hunger, making you eat more than you need. Dehydration can also cause disrupted sleep. The refillable filter bottles are a great option because you take them empty through airport security, fill them at any water fountain or sink and have great-tasting water for free.
Check out restaurants before you leave home.
Don't stop planning your trip once you've booked the plane tickets and hotel room. Check out the restaurants in the city you are visiting. Search for restaurants labeled vegetarian-friendly. Even if you are not a vegetarian, these restaurants often have some healthier options. Seafood restaurants can also be a healthy choice as long as you order fish that is grilled or broiled without lots of added butter. Make a list of some restaurants that offer healthier dining options before you leave home and avoid getting stuck eating at the nearest fast-food place.
With a little bit of planning you can have a fun-filled and healthy vacation!
Buy a Brita Bottle on Amazon -- great for travel


Related Articles
Editor's Picks Articles
Top Ten Articles
Previous Features
Site Map





Content copyright © 2023 by Angela Thornton-Millard. All rights reserved.
This content was written by Angela Thornton-Millard. If you wish to use this content in any manner, you need written permission. Contact Megan Mignot for details.