Homemade Guava Jelly Recipe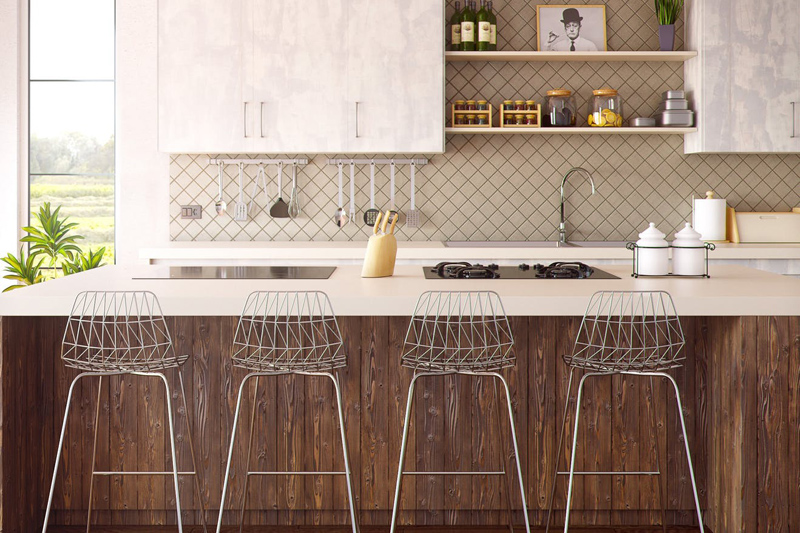 The Guava. This is one of those super fruits and is packed with 5 times more vitamin A than an orange, contains more potassium than a banana, as well as a multitude of other vitamins and nutrients you would never imagine. They will only enhance your daily health and are in season year round except for the summer months in California.

This small, green, lime-looking fruit is thought to be native to South Central America and Mexico. The pineapple is known to be the King of Fruits and Guava the Queen. They come in several varieties and colors from pink, yellow, and red. You can cut them in half and scoop out the flesh with a spoon, add them to a salad, or make a tangy/sweet, tropical jelly to spread on your whole wheat toast, a cracker or as a topping for creamy French brie.

Please read the whole recipe article first before beginning. It's important you have all of your jelly jars in a row to begin with~:)

This recipe was inspired and made with the Pineapple Guavas from a tree in my beautiful mother-in-law's gorgeous tropical California garden. The insides of this particular fruit look yellowish, which deteriorate quickly when cut in half, just like an apple. So always eat them quickly or place them in a bowl with lemons or limes to stop the browning while you prepare them.

The Jelly of It All - If you are a first time jelly maker, as I was once upon a time and not so long ago, have no fear Ally is here! I wanted to make jelly and jam for years, but was afraid to because I thought it was difficult to do.

I was wrong, but I realized that this wasn't something you can just throw together in a pot and leave alone for a while hoping it will do its thing by itself, like a pot roast and miraculously can itself. It seems like a lot of reading, but you need to do this to get it right. Otherwise, it's quite simple to do.

You, my dear home cook, need to be at the stove for this little project - and trust me - it will be all worthwhile, when you have your little jelly jars all labelled, capped, and ready to give to your friends and family.:)

Find the time without distraction - when the children at school or you don't have to run around town doing errands and paying bills. That will be another day. Plan it, and enjoy your jelly experience – because this is our jelly-making day!

If you follow my directions and pointers, everything should turn out okay. If not, email me and I'll try and help you fix it…but don't throw your jelly out! It can be saved.

Here are the basics of what you will need.

Equipment

A large pot and water
Wooden spoon or silicon spatula
Lots of Cheesecloth
Strainer/sieve
Mason jars w/lids and seals


Ingredients

5 lb. guavas (any variety)
2 lb. apples (any variety)
Water
Lime or lemon juice
Granulated sugar

Method

Jelly ratio:- 2 tbsp. lime or lemon juice + 1 cup sugar = 1 cup guava juice

1. Rinse the guavas and apples under hot water for 1 minute. Slice off the ends of the guavas and cut them into chunks. Remove the stalks and seeds from the apples and cut those into large chunks as well. Put them into a deep pot and cover the fruit with cold water.

Bring to a boil and reduce the heat to a steady simmer. Cover and cook until the guavas are tender, 30 -45 minutes. Remove the lid and let the pot cool.


2. Line a strainer/sieve with the cheesecloth and strain the juice from the fruit. You may have to do this twice - and the liquid should somewhat clear. DO NOT press or squeeze the fruit pulp when straining – this will make the jelly cloudy. Let the juice drip through on its own, by hanging the cheesecloth or letting it do its thing for a few hours. Discard the pulp – don't be tempted to squeeze or push it through the cheesecloth.

IMPORTANT NOTE: Before proceeding to Step 3, the juice will be boiling for a few minutes and can boil over, so the necessity of a large, wide, deep pot is a must and your attention to this project is without a doubt, required! Only boil a maximum of 6 – 8 cups of juice at a time for success!


3. Making the Jelly:You MUST use a deep pot for this step as the fruit mixture can boil over. So, in a deep pot and using the Jelly ratio above, combine the ingredients and bring them to a hard boil for at least 60 seconds and a few seconds more.

Then, take a jelly test with a spoon or plate that you have had in the freezer, and carefully remove some liquid and place it on either the plate or spoon. If it gels the way you like it, then the jelly is good to pressurize in the jars. Please note that the jelly will solidify more as it cools off.

4. Carefully pour the jelly into sterilized mason jars and pressurize them in your homemade pot as follows.

5. In this recipe, boil the sealed jars, covered with at least 1 to 2 inches of water, and from boiling point, boil (a fast rolling boil,) for 10 minutes. Carefully, remove your jars onto an absorbent towel to drain. Let them cool and gel!

Please exercise caution with the removal of lids from steaming pans. They can cause serious steam burns on your hands if you are not paying attention! Always lift the lid towards you (letting the steam escape away from you, towards the back wall of your stove,) and not to the side or towards you, where the damage can be done to your hands and face. I always place a long oven mitt on my hand when I'm cooking anything that will release steam when I remove a lid.

Remember to label, date and fancy up your preserved jars with cute little gingham scraps of cloth from the craft store tied with a piece of string or ribbon.

Refrigerate after opening.

Eating Guava fruits in their natural state, should be done so in moderation, as they contain fructose (natural sugars) which can be bad for your health if you eat too many. If you are diabetic or on a restricted diet, please consult your primary care physician or nutritionist before eating anything that isn't your daily requirement and/or making this recipe.

You Should Also Read:
My new Ebook - United Tastes - .99 cents only for a limited time. Grab your copy now!
Visit my American Regional site for tasty recipes!


Related Articles
Editor's Picks Articles
Top Ten Articles
Previous Features
Site Map





Content copyright © 2022 by Allyson Elizabeth D´Angelo. All rights reserved.
This content was written by Allyson Elizabeth D´Angelo. If you wish to use this content in any manner, you need written permission. Contact Allyson Elizabeth D´Angelo for details.