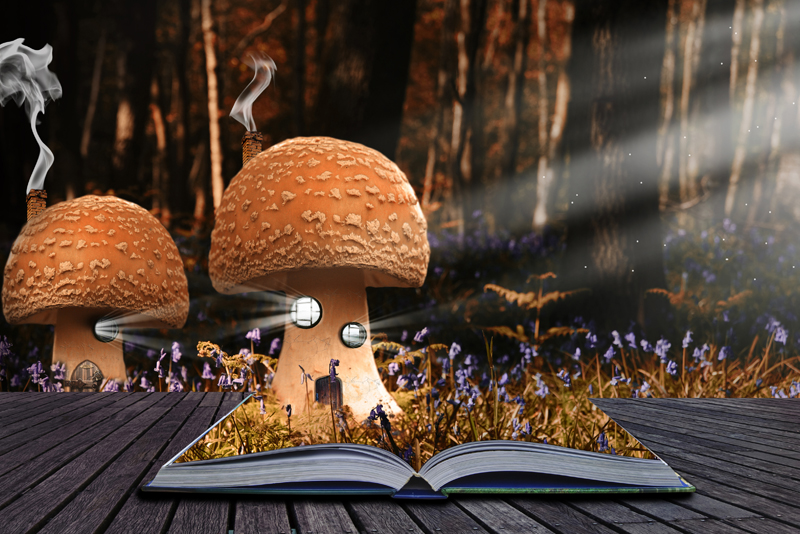 Elizabeth Winthrop writes the adventure, fantasy books,
The Castle in the Attic
and
The Battle for the Castle
. The tween books are for young readers between nine and twelve-years-old. Each fantasy book has less than two hundred pages.
The Castle in the Attic
is the first installment. William comes home to discover his beloved nanny is returning to England. The kind woman gives him a toy castle, knight and a magic coin as parting gifts. The magic coin allows a person to shrink or expand. A distraught William shrinks Mrs. Phillips to keep her with him. He places her in the castle. Later, his rash actions trouble William. The knight awakes. He has troubles too. An evil wizard, Alastor, is plaguing his kingdom. William and Sir Simon join forces. Together, they try to return to normal, Mrs. Phillips' size and Sir Simon's kingdom. Can the ten-year-old accomplish the quest?
The Battle for the Castle
is the sequel. It is two years later. Our hero William is now twelve-years-old. He receives a crushing defeat from his friend, Jason. William feels he is a less brave person than he. Mrs. Phillips returns the magic coin to her former charge. William and Jason want to have an adventure in Sir Simon's kingdom. Puff! The boys shrink and enter the magical world! Everyone welcomes back William with open arms. Sadly, troubles are brewing. Giant rats are plaguing the people. Can William help his friends again?
The Castle in the Attic
theme is a good heart rule the day. Children who love the gymnastics will truly love the fantasy book. William uses his knowledge of hand springs, somersaults and other skills on his quest.
The Battle for the Castle
shows there are many forms of bravery and heroism. Jason may be great in a way, but William is the brave one when it counts.
Elizabeth Winthrop's books,
The Castle in the Attic
and
The Battle for the Castle,
are available in many formats: hardcover, a paperback and audio cassette. Children will love the books in any form. Although, the protagonist is a boy, girls will love the adventure books, too. Remember many girls love castles, knights, the gymnastics, and, of course, fantasy.
Purchase at Amazon.com Also, available at Target.com
Children's Books
Dr. Seuss Picture Books Titles
Don Freeman's Titles
Berenstain Bears Titles
Magic Tree House Titles
Chronicles of Narnia Titles
A Series of Unfortunate Events Titles
Note: The review copies are from the public library.
You Should Also Read:
Eragon
The Conch Bearer
Treasure Island by Robert Louis Stevenson


Related Articles
Editor's Picks Articles
Top Ten Articles
Previous Features
Site Map





Content copyright © 2022 by Taisha Turner. All rights reserved.
This content was written by Taisha Turner. If you wish to use this content in any manner, you need written permission. Contact Launa Stout for details.