Thyroid Problems and Down Syndrome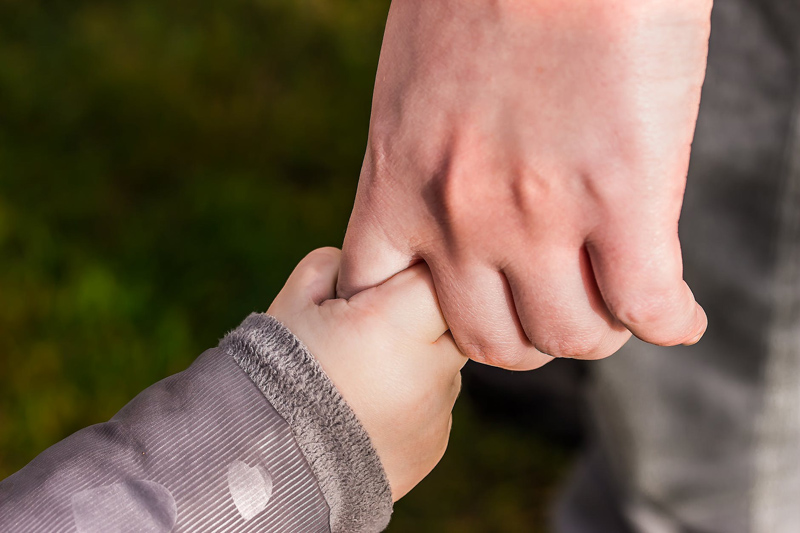 Children with Down syndrome have a higher risk of developing thyroid problems than their mainstream peers. Understanding the tests recommended to screen babies, children and teens for overactive or underactive thyroid is best attempted with the help of a medical professional with more experience and training in endocrinology, pediatrics, and the Down syndrome preventive medical checklist available from national advocacy organizations.
Recognizing changes in a child's physical, behavioral and emotional life is often more helpful than knowing the symptoms of low incidence conditions. The odds are your son or daughter will not develop any of them. Symptoms of thyroid dysfunction may also mimic other conditions or diseases that are temporary or less serious.
Because moms are usually more aware of what is each child's normal behavior, attitude and activity level, listening to the 'inner voice' that signals something is not quite right causes us to look for symptoms that might otherwise be missed. With a diagnosis of Down syndrome, it is more likely that even medical professionals or other family members will attribute what could be significant symptoms to stereotypical beliefs about children with developmental disabilities, reaching a 'plateau' in learning or development, or regression.
As parents we may be dealing with both the prejudice against 'overprotective' mothers, and past feelings of guilt when we may have ignored or denied what we suspected were symptoms of an illness when a child was feeling out of sorts for a specific and serious reason. There are usually very few days when that Mother of the Year award seems like destiny, and many when it slips far out of reach. Although thyroid problems are more common in children who have Down syndrome, most families recognize the symptoms that appeared earlier only after a doctor has diagnosed a child through blood work.
Parent to parent support and advocacy groups can be excellent resources for sharing health related experiences, preventive medical checklists, advice and research breakthroughs. However, treatment for thyroid problems can vary greatly from child to child, and what works for some or just one of the children in your area may be quite different than what is recommended for your child.
New treatments may have become available over time, and recommendations specifically for individuals with Down syndrome may have changed without every doctor being aware of recently updated information. Some doctors are more aggressive and some are more conservative in adopting new treatments, adjusting or changing medications. Children with Down syndrome should have blood tests and be monitored for medication levels as often or more often than their mainstream peers with thyroid conditions.
Dr. Len Leshin has written a helpful article on thyroid problems in children with Down syndrome and has a strong background in both the history of treatment options and current research. Providing these articles to your child's doctors may be helpful in opening up discussions about treatments as well as providing the doctor with information to share with future parents who are asking the same questions, or have children presenting symptoms that indicate the need for further testing thyroid function. Your child's doctors can advise you about which articles to share with extended family, teachers, friends and care providers so they have a better understanding of your child's diagnosis and treatment.
Browse at your public library, local bookstore or online retailer for books about
Down Syndrome health issues
or
thyroid disease, like Thyroid Guardian of Health, page 109
The Thyroid and Down Syndrome by Dr. Len Leshin
https://www.ds-health.com/thyroid.htm
The effect of thyroxine treatment started in the neonatal period on development and growth of two years old Down syndrome children: a randomized clinical trial 2005
https://www.ds-health.com/abst/a0505.htm
Longitudinal study of thyroid function in Down's syndrome in the first two decades Aug 2005
https://www.ds-health.com/abst/a0508.htm
Symptoms of hypothyroid and hyperthyroid in children
https://pediatrics.about.com/od/symptoms/a/06_thyroid.htm
Discussion at About.com Thyroid Disease
https://thyroid.about.com/b/2006/01/16/symptoms-of-thyroid-problems-in-children.htm
================
You Should Also Read:
Symptoms of Childhood Onset Diabetes
Down Syndrome and Diabetes Dual Diagnosis
Medical ID Tags & Bracelets


Related Articles
Editor's Picks Articles
Top Ten Articles
Previous Features
Site Map



Follow @DownSynAdvocacy
Tweet





Content copyright © 2022 by Pamela Wilson. All rights reserved.
This content was written by Pamela Wilson. If you wish to use this content in any manner, you need written permission. Contact Pamela Wilson for details.