Keeping a Gratitude Journal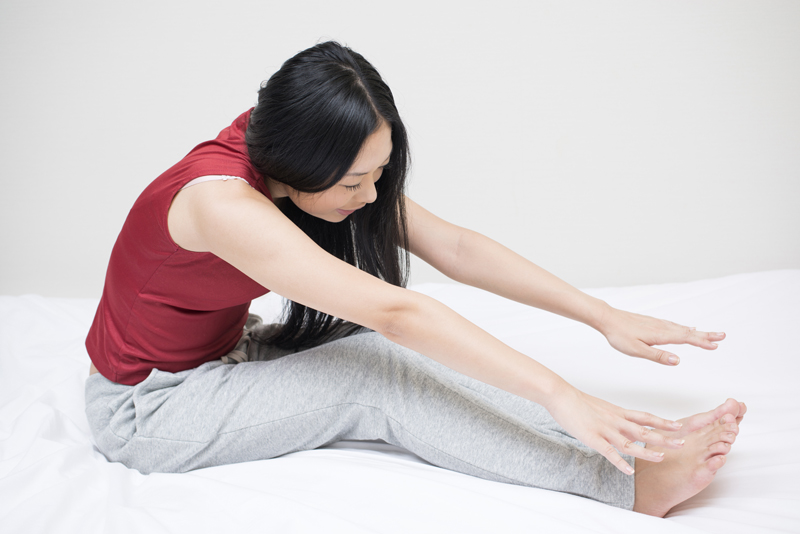 As I have dealt with my diagnosis and symptoms of neuromuscular disease, sometimes my thoughts and emotions have given way to worry or despair. My thoughts have turned to questions such as, "why me?", "What will happen to me?", and "How will I be able to take care of my family, my work, my rating, my volunteer work, etc., if I can't walk or can't use my hands?" When I begin to despair, one of my most useful tools is prayer, often in the form of keeping a gratitude journal.

When I take the time to focus on the many blessings in my life, I turn my attention away from my physical complaints and towards the many blessings I experience every day. The act of putting these blessings onto paper makes them tangible. If my thoughts are too dark to begin writing, I can prompt myself by reading previous entries. This helps put me into the right frame of mind to begin to consider the many blessings in my life and all that I have for which to be thankful.

The Bible tells us to be thankful in all things and to remember the many blessings in our lives (for example, see Psalm 100:4, 1 Thessalonians 5:18, NIV). While keeping a gratitude journal is an act of worship that honors God, the simple act of writing down the things for which I can be grateful also helps me.

Many experts also recommend keeping a gratitude journal. Research suggests that this practice can improve happiness, health, and satisfaction with one's life.

Deliberately focusing on gratitude has been correlated by researchers at the University of California (Emmons and colleagues) with improved emotional and physical well-being. For individuals with neuromuscular disease, making regular entries into a gratitude journal has been found provide important benefits including improvements in mood, energy, feelings of connectedness, as well as raising positive ratings of one's own life, and increases in sleep duration and quality.

Keeping track of my blessings during good times comes easily. To challenge myself, I look for the good, for why I should be grateful, even in circumstances that appear completely negative, such as my diagnosis with Charcot Marie Tooth. I find that many positives can be journaled, even related to my health difficulties.

Here's my gratitude list related to my diagnosis of CMT: I can still walk and use my hands; good adaptive devices to help me; relative mildness and a recent slowing of progression in my CMT; excellent medical care; becoming involved with the MDA and CMTA; the amazing people I have met; reaching out to others with CMT through starting a support group; reaching out to others through my writing; increased self awareness; gains in emotional strength and resilience; increased empathy for others; and spiritual growth.

It turns out there have been many blessings that have come out of this diagnosis. Focusing on those blessings improves my mood and gives me strength. Gratitude journaling remains one of the best tools that I know of for promoting happiness and emotional strength.

To keep a gratitude journal, make it a practice to write down 3 to 5 items for which you are grateful on most days. Take the time to date your entries so that when you review them later, you can place them in context. Your entries can be in the form of full sentences or sentence fragments. With a little polishing, entries may become a short poem or prayer.

Give keeping a gratitude journal a try! You might just find that keeping a gratitude journal becomes an important tool for maintaining and increasing your joy and happiness.

Resources:

Emmons' Lab, (2011). Gratitude and Well-Being. UC Davis website. https://psychology.ucdavis.edu/labs/emmons/pwt/index.cfm?Section=4&SubSection=0 . Retrieved 11/14/14.
Garcia, Kathy. Gratitude Journals. BellaOnline.com website. https://www.bellaonline.com/articles/art54164.asp . Retrieved 11/14/14.
Hitti, M., (n.d.) Healthy Living: 8 Steps to Take Today. Web MD website. https://www.webmd.com/balance/features/healthy-living-8-steps-to-take-today?page=3 . Retrieved 11/14/14.




You Should Also Read:
Find out more about Journaling for Wellness
Learn about Handling Grief Over Health Losses
Explore how to write to find meaning.


Related Articles
Editor's Picks Articles
Top Ten Articles
Previous Features
Site Map





Content copyright © 2023 by Jori Reijonen, Ph.D.. All rights reserved.
This content was written by Jori Reijonen, Ph.D.. If you wish to use this content in any manner, you need written permission. Contact Jori Reijonen, Ph.D. for details.