A Girl Walks Home Alone at Night Film Review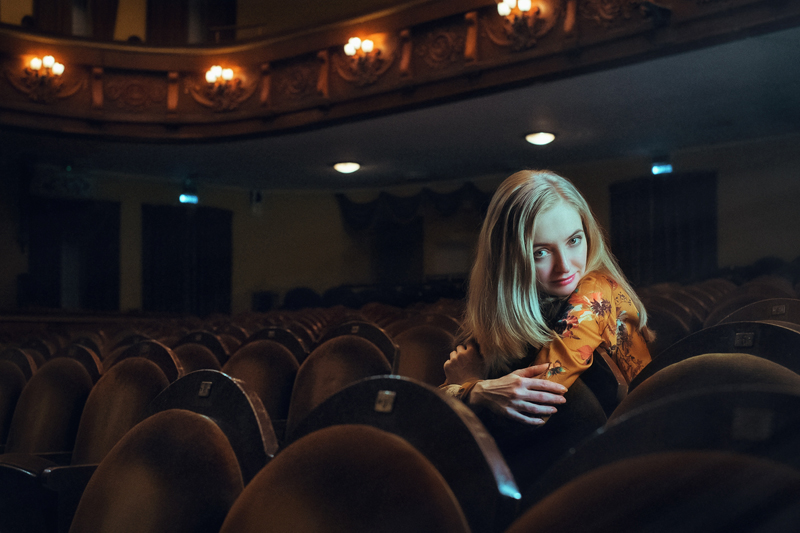 Since the beginning of film, California's landscape has been used to evoke different countries and settings. Ana Lily Amirpour, the writer and director of "A Girl Walks Home Alone at Night", continues that tradition. Amirpour uses the city of Taft as a stand-in for her fictional Iranian town, Bad City. Photographed in black-and-white, Bad City is portrayed as a desolate and decaying industrial wasteland.

The solitary inhabitants of Bad City have difficulty making a living in any legal way. Arash (Arash Marandi) works as a gardener, until the local crime lord is murdered. Arash steals the dead man's property and takes over his turf. He is unaware, however, that his good fortune is due to Bad City's resident vampire, The Girl (Sheila Vand). The Girl roams the deserted streets, searching for her next victim. The question for The Girl is whether Arash will become her lover or just another casualty of her insatiable thirst.

"A Girl Walks Home Alone at Night" defies categorization, despite the presence of a female vampire. Amirpour mixes influences and genres, incorporating elements from Sergio Leone's spaghetti Westerns, film noir, romance and fairy tales. The Girl is presented as a kind of avenging angel, deciding guilt and dispensing justice in place of any organized authority. She terrifies a young boy by revealing what she is and telling him, "I'll always be watching you".

The look of the film contributes to its fairy tale, dream-like quality. Amirpour, and her photographer Lyle Vincent, play with film speeds, shifting focus, titled angles, and several times allow the screen to go completely black. Pop culture elements from different decades also give the story a timeless quality. Arash drives a '57 Thunderbird and is styled like James Dean. The musical soundtrack encompasses post-punk, retro Ennio Morricone-style riffs, and Iranian rock.

This is Amirpour's first feature film. Currently, she is more articulate with the camera than with words. The film's most inspired image is The Girl riding a skateboard, down a deserted street. She is cloaked in a chador, the traditional garment worn by Iranian women. As she moves, the chador rises and spreads out behind her. The imagery is rich and allusive. She seems to have grown wings, either like a bat (as in conventional vampire lore) or an angel. The visual also suggest a crusading superhero, wearing a cape.

Amirpour considers location to be one of the characters in her films. The challenge for her going forward is to make the living characters as complex as the landscape.

"A Girl Walks Home Alone at Night" was originally released in 2014 and is unrated. It contains one scene of graphic violence and suggestive sexual imagery. The film is available on Amazon Video and on DVD, in Farsi with English subtitles. I watched the film at my own expense. Review posted on 12/12/2015.

You Should Also Read:
The Salvation Film Review


Related Articles
Editor's Picks Articles
Top Ten Articles
Previous Features
Site Map





Content copyright © 2021 by Angela K. Peterson. All rights reserved.
This content was written by Angela K. Peterson. If you wish to use this content in any manner, you need written permission. Contact Angela K. Peterson for details.