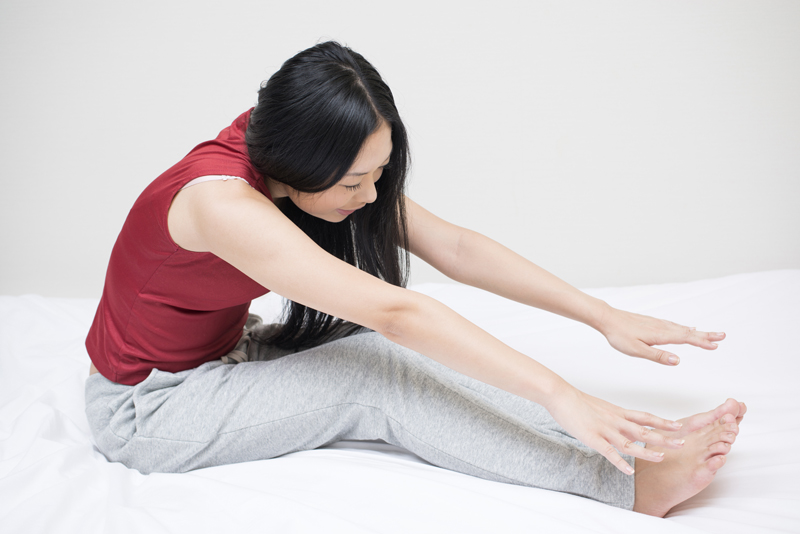 The mitochondrial myopathies are a group of genetic diseases that affect the mitochondria in the cells. These diseases are considered to be a neuromusclar disease, although this disease affects all the cells of the body.

The mitochondria manufacture the energy that the cells need. Every cell in the body needs mitochondria to function properly. Thus, this disease affects multiple organs of the body. The muscles and neurological system often are particularly affected because these systems require so much energy to function properly. The mitochondrial myopathies leads to symptoms including neurological symptoms, muscle wasting, weakness, and intolerance for exercise.

There are a number of different types of mitochondrial myopathy. Included in this group are the following diseases: Kearns-Sayre syndrome (KSS) ; neuropathy, ataxia and retinitis pigmentosa (NARP); Leigh's syndrome ; mitochondrial DNA depletion syndrome (MDS) ; mitochondrial encephalomyopathy, lactic acidosis and strokelike episodes (MELAS) ; Pearson syndrome; myoclonus epilepsy with ragged red fibers (MERRF) ; mitochondrial neurogastrointestinal encephalomyopathy (MNGIE) ; and progressive external ophthalmoplegia (PEO).

The mitochondrial myopathies affect the mitochondria either through a defect in a mitochondrial gene or in a gene in the nucleus of the cell that affects mitochondrial functioning. Depending on the type of disease, the mitochondrial myopathies are transmitted either through the mother only or may be passed on by either parent. Onset of the symptoms of this disease varies, as does progression, and prognosis.

These diseases can affect people differently and with differing degrees of severity. In addition to the symptoms noted above, other symptoms of mitochondrial myopathy may include hearing and visual impairment, difficulties with coordination and balance, cognitive deficits, seizure disorder, diabetes, and/or stunted growth.

Sometimes, the muscles that control breathing are affected by mitochondrial myopathy, and respiratory support from a ventilator becomes required. The cardiac muscles can also be affected, affecting heart rate and blood pressure, and making a pacemaker necessary. Dysautonomic mitochondrial myopathy also interrupts other functions of the autonomic system, affecting the systems that, for example, control digestion and body temperature.

While there is not yet a direct treatment for these diseases, research has been ongoing. For example, Edison Pharmaceitical is currently testing a drug specifically for mitochondrial diseases in human clinical trials. Individuals with mitochondrial myopathy can register with the North American Mitochondrial Disease Consortium (see link for the United Mitochondrial Disease Foundation below).

The symptoms of mitochondrial myopathy can often be managed. Many of the complications of mitochondrial myopathy overlap with other diseases, and effective treatments for managing these symptoms exist. Dietary supplements have also been suggested as possible treatments, but do not yet have much research support.

Diagnosis of these disease will likely include a physical exam, detailed history, neurological exam, and specialized testing. Testing might include muscle biopsy, CT scan, MRI scan, electroencephalogram (EEG), electrocardiogram (EKG), and genetic testing.

Mattie Stepanek, author and poet of the Heartsongs books and peace activist, was affected by the neuromuscular disease dysautonomic mitochondrial myopathy. He died before his fourteenth birthday. For a review of Reflections of a Peacemaker, see the link below this article.

Resources:

MDA, (2010). Facts About Mitochondrial Myopathies. MDA website. https://www.mda.org/publications/mitochondrial_myopathies.html . Retrieved 10/13/11.

NINDS NIH, (2007). NINDS Mitochondrial Myopathies Information Page. National Institute of Neurological Disorders and Stroke National Institutes of Health. https://www.ninds.nih.gov/disorders/mitochondrial_myopathy/mitochondrial_myopathy.htm . Retrieved 10/13/11.

Stepaneck, M. J. T., (2005). Reflections of a Peacemaker: A Portrait Through Heartsongs. Ed. by J.S. Stepaneck. Andrews McNeel Publ.: Kansas City, MO.

United Mitochondrial Disease Foundation website, (n.d.). https://www.umdf.org/site/c.otJVJ7MMIqE/b.5472191/k.BDB0/Home.htm . Retrieved 10/13/11.

Wahl, M., (2011). Edison drugs target FA, mitochondrial diseases. Quest Research Updates Fall 2011. https://quest.mda.org/news/research-briefs-fa-mg-mm-mmd1-gene-therapy . Retrieved 10/13/11.


You Should Also Read:
Read a review of Reflections of a Peacemaker.
What is proprioception?
Learn more about accessible voting.


Related Articles
Editor's Picks Articles
Top Ten Articles
Previous Features
Site Map





Content copyright © 2022 by Jori Reijonen, Ph.D.. All rights reserved.
This content was written by Jori Reijonen, Ph.D.. If you wish to use this content in any manner, you need written permission. Contact Jori Reijonen, Ph.D. for details.