Scoliosis and Neuromuscular Disease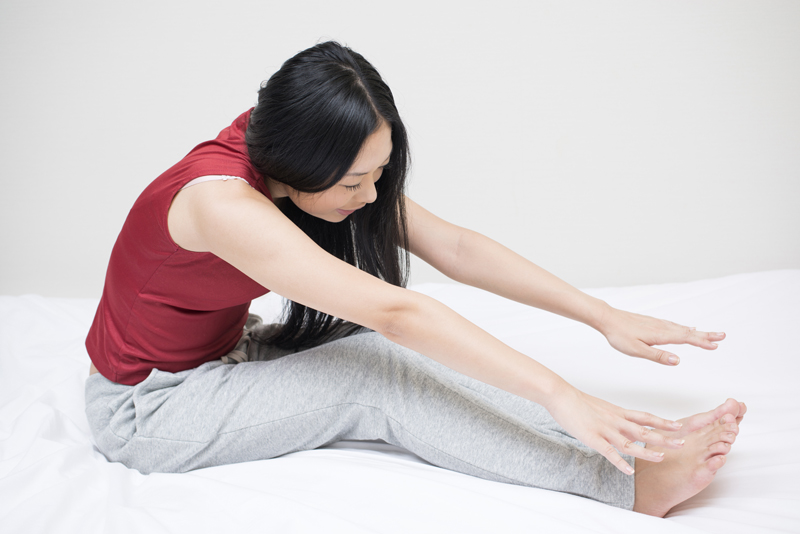 Scoliosis, a sideways curvature of the spine, is a common problem for individuals with neuromuscular disease. Depending on the severity of the curvature, scoliosis can prevent the chest from expanding fully. This can interfere with the ability to breath as the lungs can become crowded, resulting in restrictive lung disease. Scoliosis can also cause pain and functional difficulties.

For those with neuromuscular disease, scoliosis can occur due to the weakening of the muscles that provide support for the spine. Scoliosis can occur in many of the neuromuscular diseases, but is particularly common for individuals with Duchenne muscular dystrophy (DMD) and spinal muscular atrophy (SMA).

Scoliosis and kyphosis also affect about 15 percent of those with Charcot Marie Tooth, sometimes remaining mild but sometimes becoming severe enough to require surgery. Scoliosis may also occur in individuals with Friedrich's ataxia, myotonic dystrophy, facioscapulohumeral muscular dystrophy, metabolic and mitrochondrial muscle disease, myogubular myopathy, and the congenital myopathies. Severity and progression of scoliosis in these diseases vary.

During childhood and adolescence, scoliosis may develop rapidly. In DMD, onset of scoliosis is usually at around 10 years of age. In SMA, the development of scoliosis is related to age of onset, and tends to more severe in those who individuals who never walked. In CMT, development of scoliosis usually occurs in adolescence.

During physician visits, the degree of curvature of the spine should be monitored. This can be done with a physical examination: Degree of curvature may also be measured by X-ray. Measurements of spinal curvature are taken using a measure called the Cobb angle. A larger angle signifies a more significant curvature.

Spinal fusion surgery may be considered to straighten the spine. Spinal fusion surgery involves placement of metal rods along the spine and fusion of the vertabrae and can enable an indivual to sit upright. After surgery, an individual may be largely restricted to bed for a time and will also be likely to require rehabilitation. Surgery can improve wheelchair seating, prevent pain, and improve respiration and the use of respiratory aids. Equipment modifications, such as seating changes in a wheelchair, are likely to be needed after surgery.

In some cases, such as those with SMA, bracing may be used to provide support and delay the need for surgery: However, bracing does not appear to prevent scoliosis from progressing. Bracing may impair breathing. This approach is not often used for children with DMD because it does not stop spinal collapse and can delay needed surgical treatment.

Another type of abnormal spinal curvature called kyphosis also occurs in neuromuscular disease. In kyphosis, the upper portion of the spine curves excessively. Like scoliosis, kyphosis is caused by muscle weakness. Scoliosis and kyphosis often occur in the same individual.

Resources:

MDA webinar, (2013). Straightening the Growing Spine. Available to view at https://www.youtube.com/watch?v=36jVq-WhhSE&list=PL22E86D96B9C4B6CB&index=1 .

Medscape website, (2012). Neuromuscular Scoliosis. Retrieved from https://emedicine.medscape.com/article/1266097-overview on 6/7/14.

Wahl, M., (2013). Adapting to change after Spinal Surgery. Quest, 20:1. Retrieved from https://quest.mda.org/article/adapting-change-after-spinal-surgery on 6/7/14.

Wahl, M., (2013). In Focus: Straightening the Growing Spine. Quest, 20:1. Retrieved from https://quest.mda.org/article/in-focus-straightening-growing-spine on 6/7/14.

WebMD, (2014). Obstructive and Restrictive Lung Disease. Retrieved from https://www.webmd.com/lung/obstructive-and-restrictive-lung-disease on 6/7/14.


You Should Also Read:
What is neuromuscular disease?
Learn about MDA resources.
What is proprioception?


Related Articles
Editor's Picks Articles
Top Ten Articles
Previous Features
Site Map





Content copyright © 2022 by Jori Reijonen, Ph.D.. All rights reserved.
This content was written by Jori Reijonen, Ph.D.. If you wish to use this content in any manner, you need written permission. Contact Jori Reijonen, Ph.D. for details.