Raising Awareness About Down Syndrome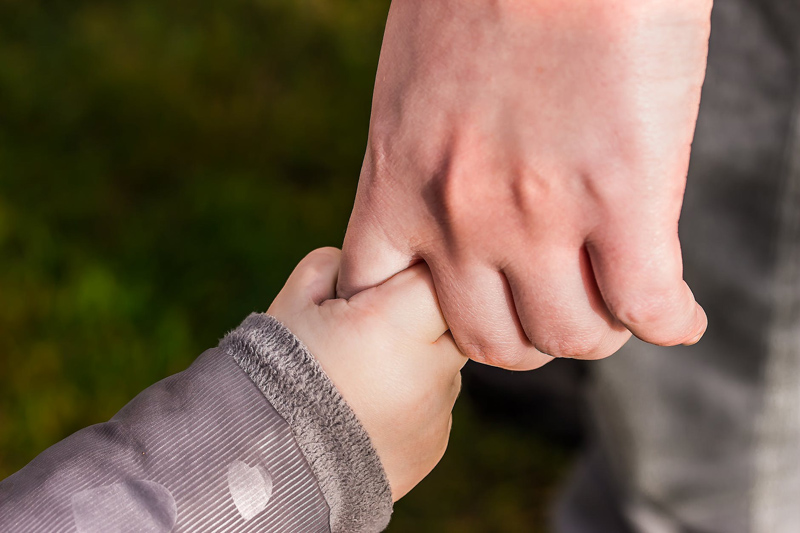 Raising awareness and advocating for people with Down syndrome of all ages often begins when parents first share information about their beautiful newborn son or daughter with family and friends.
Hopefully, a local parent group has provided new parent packets and brochures for hospitals, OB/Gyn and pediatrician offices, midwives and hospital social workers. There may be an individual parents who make hospital or home visits to show support and share reliable and up-to-date information with those who contact them. Not all 'parent to parent' matches are as helpful as they could be, but some families are not ready or may not be able to attend a meeting or participate in an event where they could see the true diversity of children with Down syndrome.
It may be easier for new parents to focus on educating siblings and other children in the family first. Children's books use simple language and images that present characters with Down syndrome as individuals, one day at a time. Although adults may prefer to study books that feature all possible challenges ever encountered by those who have grown up with an extra 21st chromosome, even the best will not give them an accurate description of who their son or daughter will be.
My son decided to raise awareness by writing his ideas into his Buddy Walk fundraising page. He prints up copies of the page at our public library, folds the sheet in fourths, and carries them around to share with people he meets. His first goal was to get 100 people to donate $1 each - but he usually includes in that it is okay if people save their dollars for a good tip for a waitress, and that it is okay not to have money to donate. I am often surprised by what he chooses to write about and how deeply he feels about certain issues. He still raises my awareness every day.
Sharing children's books with other adults in the family gives them more realistic and hopeful expectations than many of the medically-based articles, supplement sales pitches, and reference books found in the public library. Although there are excellent and reputable resources available from publishers like Woodbine House, Brookes Publishing, and others, books for children are both informative and thought-provoking. They are also helpful for introducing the subject of Down syndrome as babies grow up, since children with Down syndrome deserve to be comfortable when the subject comes up and knowledgeable about why the topic is of such great interest to adults around them.
I also highly recommend the books Gifts: Mothers Reflect on How Children with Down Syndrome Enrich Their Lives, and Gifts 2: How People with Down Syndrome Enrich the World. Each one represents the diversity of individuals with Down syndrome and their families in ways that are more accurate and realistic than books about Down syndrome in general.
Every year, for World Down Syndrome Day on March 21st and Down Syndrome Awareness Month in October, families send letters to the editors of local and regional parenting newspapers and magazines, asking them to run stories and resource lists for families and professionals welcoming an individual with Down syndrome into their lives. I always hope that families of babies, toddlers and preschoolers will enroll in mainstream Mommy and Me classes, parks department activities and other community
programs so that parents of mainstream kids can see that our sons and daughters are more like their children than they are different - and so that we as parents can see that their children are more like our children than they are different, and just as diverse in all ways.
Of course it is always nice to have a playgroup with other little ones with Down syndrome so we can be reminded of the diversity of our children with DS, too. I have never met another person with Down syndrome like my son, and the diversity they show is probably my favorite thing about people with Down syndrome. I sometimes wonder if they think all their parents are just alike, though - like his sister's friends seem to do. It's a toss-up whose son or daughter could tell the funniest stories about us.
Browse at your local bookstore, public library or online retailer for:
Gifts 2: How People with Down Syndrome Enrich the World
or
Down Syndrome Awareness Pins and Jewelry
.
The Damaging Language of 'Cure' and Down Syndrome: Why do we keep having the same conversation? - RachelAdams
https://www.patheos.com/blogs/thinplaces/2013/10/the-damaging-language-of-cure-and-down-syndrome/
https://ow.ly/prxjM
National Center for Prenatal and Postnatal Down Syndrome Resources
https://createsend.com/t/y-81BD225C1E21261D
Nine Myths About Raising a Baby with Down Syndrome
https://www.fudgebananaswirl.com/9-myths-about-raising-a-baby-with-down-syndrome
Down Syndrome:
Shifting Perspectives at the Dublin Arts Council
https://www.youtube.com/watch?v=TQ61vJdqyWw
Down Syndrome Community Puget Sound Buddy Walk
Sunday, October 6, 2013 at our Seattle Center 1pm to 4pm
https://buddywalk.kintera.org/pugetsound/WWEStarTrekEvanW2013
You Should Also Read:
Review: Gifts 2: How People with Down Syndrome Enrich the World
New Parent Information on Down Syndrome
Welcoming Babies with Down Syndrome (English, Spanish, French)


Related Articles
Editor's Picks Articles
Top Ten Articles
Previous Features
Site Map



Follow @DownSynAdvocacy
Tweet





Content copyright © 2022 by Pamela Wilson. All rights reserved.
This content was written by Pamela Wilson. If you wish to use this content in any manner, you need written permission. Contact Pamela Wilson for details.