Advocating for Children with Type One Diabetes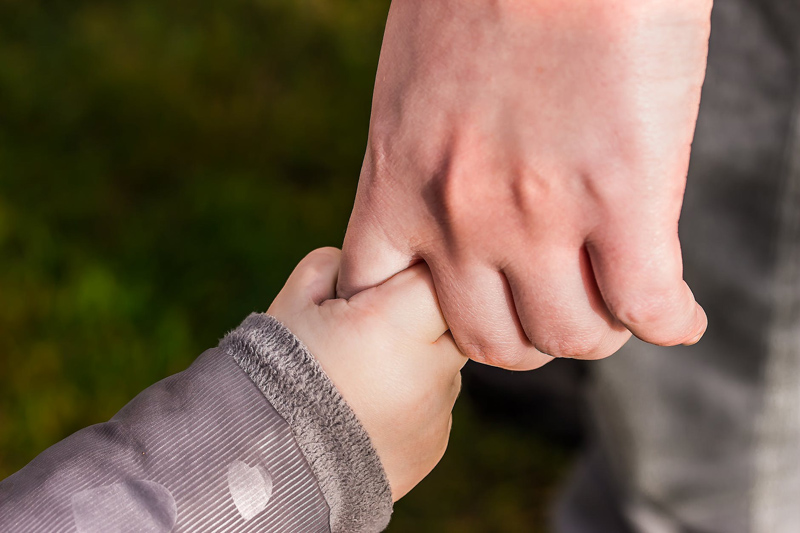 November is National Diabetes Awareness Month and November 14th has been designated as World Diabetes Day. Advocacy and health organizations have been raising awareness about diabetes for decades without having the impact necessary to make the progress that I had hoped for when my son developed type one, insulin dependent diabetes when he was seven years old.
A certain amount of controversy has spread throughout the diabetes community in response to a November 2011 ad in the Washington Post and New York Times from JDRF that states one in twenty individuals with type one diabetes will die due to low blood sugar. Shocking statistics may raise more awareness in the general population, but there are consequences to dangerous lows that fall short of death but still have significant impacts on the life of the child. Seizures, injury, and learning problems due to sudden drops and dangerous lows are very real risks children and teens with diabetes face every day.
The general public remains only vaguely aware that there are differences between type one and type two diabetes and many medical professionals remain less informed about either type than their patients require for avoiding short term risks or delaying the devastating long term effects of poorly controlled blood sugar. Some who have a strong background in diabetes education may forget that it presents differently in every child and teen, and each person's needs and control will change over time as they grow and mature.
Parents have been amazing advocates for their children and teens growing up with diabetes, with a strong focus on funding research for a cure. Because most children have type one diabetes, requiring injections of insulin due to the permanent loss of function of the part of the pancreas that makes insulin in our bodies. Whether a child injects insulin via needles or uses an insulin pump, good control of blood sugars while avoiding the immediate and sometimes deadly daily risk of low blood sugar requires carefully balancing of insulin, timing and amount of food and drinks, activity and the need for physical and emotional support.
Adults in charge of children with type one diabetes may have close relatives with type two diabetes and be unaware of the dramatic differences in risk assessment for teens and young adults with type one. They may identify symptoms of rapidly falling or low blood sugar with age appropriate misbehavior and choose to employ a 'time out' or send a child to the office for discipline when just the opposite is recommended. Even adults with type one diabetes may become disoriented and drowsy or have the 'fight or flight' response to a dramatic low.
Even educated professionals may make assumptions about diabetes and blood sugar that are not relevant to good diabetes control, health or safety. A blood test reading between 60 and 100 may be perfect for a person who does not have diabetes but can feel very uncomfortable or be dangerous for a child with type one diabetes. Parents and medical professionals who assign a target range of blood sugars of 80 to 130 in hopes that a child's A1C can be under 7 often find that there is an unacceptable risk of frequent lows.
Some parents and even professionals are comfortable with a range from 200 to 300 so children are not so much at risk of dangerous lows but most people with blood sugars in that range feel uncomfortable, sick, and sluggish in that range. The damage to eyes, kidneys, circulation and risk of early neuropathy cannot be avoided or delayed without better blood sugar control.
Medical and educational professionals may have read that individuals with diabetes need to test their blood sugar only two or three times each day, if that. This may be true for most adults with type two diabetes, but children with insulin dependent type one may not feel a low coming on and may not be able to recognize or communicate their need for help if they do feel low or show symptoms.
Doctors may not feel justified in prescribing the number of test strips an individual child needs to test to avoid lows or to keep blood sugar in a healthy range below the high numbers found to correlate with harsh long term effects on their child's body. Many families insist on rooming in with a hospitalized child or teen who has diabetes to make sure blood tests are frequent and to avoid complications due to dramatically different insulin orders being put in place.
Residents may be unaware of the existence of or differences between 24 hour and 3 hour insulins, and write orders for a different type than a child or teen uses. Staff may consider 'frequent' B/G testing to be every four hours. Even doctors may be unaware of the need for hydration for a teen or child with diabetes who has high blood sugar, and may prescribe an insulin injection when B/G is dropping or has already gone low. Diabetes advocacy may mean making mistakes on the side of caution and never assuming that a medical professional or staff member is familiar enough with your child's particular history and requirements.
Blood testing is a gift for children with diabetes, even those who need to test ten to twelve times each day. Knowing those numbers and moderating blood sugar gives children the opportunity to be more independent and active. They enjoy greater privacy and autonomy because they do not need constant supervision if regular, frequent blood tests are scheduled into the routine of their days. Patience and good humor toward the individual with diabetes as well as other caregivers and professionals can make a tremendous difference in their health and well-being.
Advocacy for children with type one diabetes has to include raising awareness; creating effective home, school and sports plans to avoid and treat episodes of dangerous lows and excessive high blood sugars; recognizing that diabetes is only a small part of any child's individuality; increasing funding for research and treatments; and dealing with the anxiety or inability to control what some parents call The Monster of diabetes. It is also important that advocacy efforts include children and teens who develop type two diabetes. They also deserve our best advocacy efforts, support and care.
Browse at your local library, neighborhood bookstore, or online retailer for
books on raising children with diabetes
.
Children with Diabetes Index
https://www.childrenwithdiabetes.com/index_cwd.htm
Please, please, please watch this video about the symptoms of Type One Diabetes
Type 1 Diabetes Aware -- Diabetes UK and JDRF UK
https://www.youtube.com/watch?v=tYlQTylh_0M&feature=youtu.be
Research Corner: Ending the A1C Blame Game
https://insulinnation.com/treatment2/cure-insight/research-corner-no-longer-playing-the-a1c-blame-game/
https://fb.me/6vCAaK9vR
Growing up with diabetes: a youth perspective
Ms. Krystal Boyea, Youth Ambassador, North America & the Caribbean, to the International Diabetes Federation
https://tinyurl.com/7xjwldq
CWD - Children with Diabetes Information and Support
Children with Diabetes
at www.childrenwithdiabetes.com
You Should Also Read:
Symptoms of Childhood Onset Diabetes
Diabetes Information for Classmates and their Families
Back to School with Diabetes


Related Articles
Editor's Picks Articles
Top Ten Articles
Previous Features
Site Map



Follow @DownSynAdvocacy
Tweet





Content copyright © 2022 by Pamela Wilson. All rights reserved.
This content was written by Pamela Wilson. If you wish to use this content in any manner, you need written permission. Contact Pamela Wilson for details.