Duchenne Muscular Dystrophy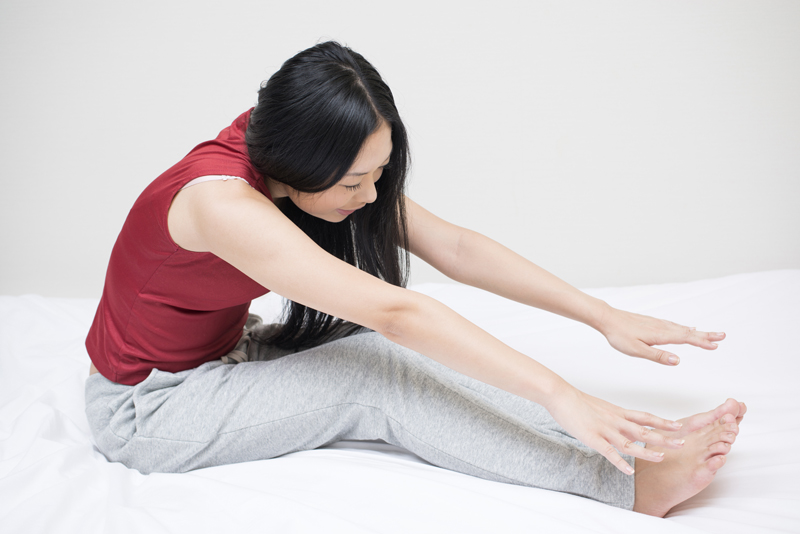 Duchenne muscular dystrophy (DMD) is one of the nine types of muscular dystrophies. The muscular dystrophies are a group of degenerative genetic diseases affecting the voluntary, and sometimes involuntary, muscles.

DMD is caused by a problem in the gene that produces a protein called dystrophin. This gene is carried on the X – chromosome. DMD primarily affects males: women can be carriers, but do not usually have any symptoms. DMD occurs in about 1 out of 3,600 males.

Because of the lack of the protein dystrophin, voluntary muscles break down, causing progressive muscle weakness and muscle wasting. Sypmtoms usually begin before age six, as early as during infancy. The hips, pelvic area, thighs and shoulder are among the first muscules affected. Calve muscles may be enlarged. By early adolescence, most boys with DMD use a wheelchair. Scoliosis often occurs, and may require surgical intervention.

Over time, this neuromuscular disease affects the muscles in the heart and respiratory system. Sleep apnea often affects individuals with DMD. Most males with DMD die of heart and/or respiratory problems during late adolescence or early adulthood.

About one-third of those with DMD have some degree of learning disability. Difficulties in attention, verbal learning, verbal memory, and emotional interaction have been observed. More serious intellectual disability is rare in DMD, however.

In a less severe variant, called Becker muscular dystrophy (BMD), onset of the disease occurs later, in the teens or early adulthood. The course of the disease is slower and less predictable. As with DMD, BMD primarily affects males.

Research into ways to stop or reverse muscle deterioration and DMD is ongoing. Current treatments include physical therapy, occupational therapy, surgical interventions, ventilatory assistance, and nutritional supplementation with calcium and vitamin D. Medication with corticosteriods helps to slow the progression of DMD. Further, those with DMD commonly used assistive devices including braces, standing frames, and wheelchairs.

In the U.S.A., a variety of services and support for individuals and families dealing with muscular dystrophy, including MDD, can be found through the Muscular Dystrophy Association and the Muscular Dystrophy Family Foundation. For those outside of the U.S.A., several online resources can be found below this article.

Resources:

Kaneshiro, N.K., (2010). Duchenne Muscular Dystrophy. MedlinePlus online. https://www.nlm.nih.gov/medlineplus/ency/article/000705.htm . (Retrieved 12/14/11)

Muscular Dystrophy Association, (n.d.). Duchenne Muscular Dystrophy. https://www.mda.org/disease/dmd.html . (Retrieved 12/14/11)

Muscular Dystrophy Association, (2010). Facts About Duchenne and Becker Muscular Dystrophy (DMD and BMD). https://www.mda.org/disease/dmd.html . (Retrieved 12/14/11)

Muscular Dystrophy Family Foundation, (n.d.). MDFF website. https://www.mdff.org/ . (Retrieved 12/14/11)

Suresh, S., et al., Sleep-related breathing disorder in Duchenne muscular dystrophy: Disease spectrum in the paediatric population. Journal of Paediatrics and Child Health, 41:9/10, pp 500-503.

International Organizations Supporting Those with DMD:
• Canada: https://www.mdac.ca/ (Retrieved 12/14/11)
• Ireland:https://www.mdi.ie/ (Retrieved 12/14/11)
• Netherlands: https://duchenne.plant.nl/nieuw/index.html (Retrieved 12/14/11)
• UK: https://www.dfsg.org.uk (Retrieved 12/14/11)


You Should Also Read:
Read the Darius Goes West Movie Review.
Read about sleeping disorders and neuromuscular disease.
Find out more about scoliosis.


Related Articles
Editor's Picks Articles
Top Ten Articles
Previous Features
Site Map





Content copyright © 2023 by Jori Reijonen, Ph.D.. All rights reserved.
This content was written by Jori Reijonen, Ph.D.. If you wish to use this content in any manner, you need written permission. Contact Jori Reijonen, Ph.D. for details.