Sleeping Disorders in Neuromuscular Disease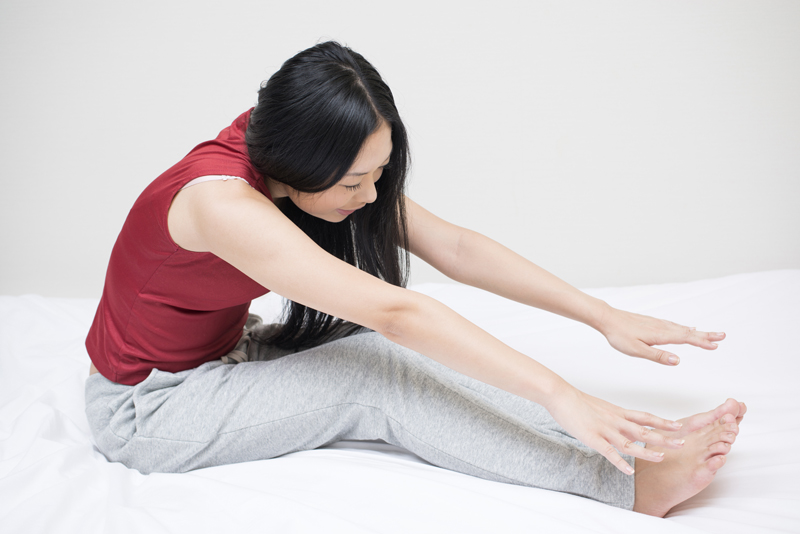 You will spend about one-third of your life sleeping. If you live to be 70, that will add up to over 200,000 hours spent asleep! Yet, if you have a neuromuscular disease, getting a good night of sleep may be difficult. Some research has suggested that as many as 40% of those with neuromuscular disease suffer from a sleeping disorder.

People with neuromuscular disease have a number of factors which may lead to increased rates of sleeping disorder. Psychological factors, such as the stress of diagnosis and day to day coping, can lead to difficulty falling asleep. Biomechanical issues with mobility, positioning, muscle tone and pain can interfere with falling and staying asleep. Elimination difficulties can lead to frequent nighttime waking. These factors may lead to a person developing chronic insomnia.

In some types of neuromuscular disease, problems in the digestive tract, central nervous system, or autonomic nervous system may also contribute to sleep issues. Restlessness may indicate problems with restless leg syndrome (RLS) and periodic limb movement disorder (PLMD). Certain medications may also interfere with sleep.

Weakened respiratory muscules caused by neuromuscular disorder can cause insufficient breathing during sleep. These difficulties may not be obvious during the day, but breathing difficulties can significantly worsen during sleep, particularly during REM (dreaming) sleep. Symptoms may include daytime fatigue, poor sleep quality, nightmares and headaches.

An overnight sleeping test, called polysomnography, may be needed to reveal the presence of sleep apnea to nighttime issues with breathing. During sleep apnea, a person has reduced air flow or stops breathing. In order to start breathing again, a person wakes up briefly (but usually does not remember waking), sometimes hundreds of times per night. The cause of apnea in may be in the brain (called central sleep apnea), related to biomechanical issues such as the airway collapse [obstructive sleep apnea (OSA)] or both factors (mixed).

Researchers have found that individuals with myasthenia gravis have a higher likelihood of obstructive sleep apnea than the general population. Without proper diagnosis and treatment for OSA, these patients may experience fatigue leading to overmedication. Sleep apnea often affects individuals with other neuromuscular diseases, such as type 1 myotonic muscular dystrophy and Duchenne muscular dystrophy, as well.

Sleep impacts a person's physical, emotional and cognitive health. Untreated sleeping disorders can cause a variety of issues with health and quality of life. For example, untreated sleep apnea has been associated with cardiac and metabolic problems, as well as daytime fatigue, problems with memory and concentration, and increased chance of vehicle accidents. In general, poor sleep is likely to worsen daytime functioning and increase disability in people with neuromuscular disease.

Signs of sleeping disorders include difficulty falling asleep or staying asleep, restlessness, anxiety about sleep, nighttime sweating, and fatigue and tiredness during the day. Problems may be noticed by a bed partner, including loud snoring, gasping for breath, periods of decreased or absent breathing, or restlessness.

Despite the importance of sleep to health and functioning, physicians may not address sleep and sleeping disturbance. Daytime fatigue and tiredness may be assumed to be caused by the neuromuscular disease rather than sleeping disorder. Further, sleeping disorders may be subtle, and may not cause daytime symptoms at all.

Once a sleeping disorder is detected, effective treatment exists. Treatment may include cognitive-behavioral therapy, medication or changes in medication, changes in sleeping position or bedding, or, with sleep apnea, assistance with ventilation such as bilevel positive airway pressure ventilation. Appropriate treatment may be different in someone with a neuromuscular disease: Make sure that your sleep physician knows your diagnosis.

Given the importance of sleep to your health, make sure to discuss this important topic with your doctor. Getting appropriate treatment for sleeping problems can help you to get a good night of sleep and positively affect your health and quality of life.

Resources:

George, C.,(2010). Sleep and Neuromuscular Disease. In Principles and Practices of Sleep Medicine (Fourth Edition), Ed. by Meir, H., et al., Elselvier Saunders: Philadelphia, PA.

Labbe, A., (2008). Not Enough ZZZzzzs? Quest, 15:2. https://quest.mda.org/article/not-enough-zzzzzzs . Retrieved 11/17/11.

MDA,(2006). Undiagnosed Sleep Apnea in MG Could Lead to Overmedication. https://www.mda.org/research/060927mg_sleep_apnea.html . Retrieved 11/17/11.

MDA,(2009). Breathe Easy: Respiratory Care in Neuromuscular Disorders. https://www.mda.org/publications/breathe/dfriends.html . Retrieved 11/17/11.

MDA,(2009). Facts About Myotonic Muscular Dystrophy. https://www.mda.org/publications/fa-mmd-qa.html . Retrieved 11/17/11.

Oztura, I., et al., (2005). Neuromuscular Disorders and Sleep. Current Neurology and Neuroscience Reports, 5, pp 147-152.
Suresh, S., et al., (2005).

Suresh, S., et al., Sleep-related breathing disorder in Duchenne muscular dystrophy: Disease spectrum in the paediatric population. Journal of Paediatrics and Child Health, 41:9/10, pp 500-503.





You Should Also Read:
What Happens During Sleep?
Walking for Fitness with Neuromuscular Disease
Stress Expectation and Change


Related Articles
Editor's Picks Articles
Top Ten Articles
Previous Features
Site Map





Content copyright © 2023 by Jori Reijonen, Ph.D.. All rights reserved.
This content was written by Jori Reijonen, Ph.D.. If you wish to use this content in any manner, you need written permission. Contact Jori Reijonen, Ph.D. for details.